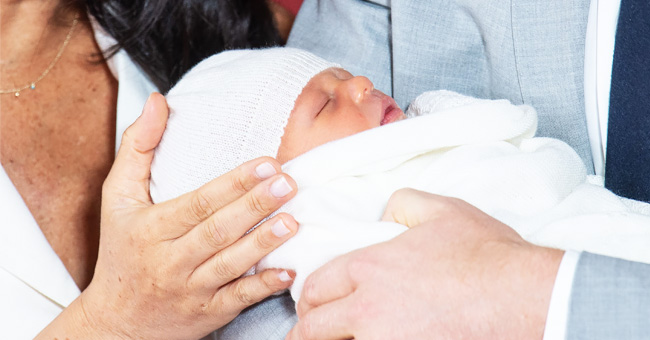 Getty Images
Prince Harry Gives a Heartfelt Speech at the Diana Award National Youth Mentoring Summit

The Duke of Sussex moved people with his speech on being a role model at the National Youth Mentoring Summit, emphasizing his late mother, Princess Diana's, and his son Archie.
On Tuesday, Prince Harry delivered a heartfelt speech about being a role model and the impact it has on other people. The 34-year-old royal shared the "power of the invisible role model" and how people undermine their power to be of influence.
Standing before the crown at The Diana Award National Youth Mentoring Summit in London, he spoke about one of his role models -- his late mother who would have turned 54 this year.
"My mother, Princess Diana, was a role model to so many, without realizing the impact she would have on so many lives," he said. "You don't have to be a princess or a public figure to be a role model; in fact, it's equally valuable if you're not because it's more relatable."
The prince also talked about his new venture into fatherhood after having Archie, and how it changed his perception on many things. He said:
"Perhaps it's the newfound clarity I have as a father knowing that my son will always be watching what I do, mimicking my behavior, one day maybe even following in my footsteps."
Harry continued to encourage everyone to realize the influence they can bring to those who surround them and to "make a conscious effort" to help bring out the best in everyone they meet.
He called out businesses and organizations to mentor the younger generation as it is an investment for the future. According to London's Daily Express, Harry's speech aimed to recruit mentors to guide 2,000 members of the youth over the next three years.
Months ago, Harry became a father to baby Archie, who has put the prince on a state of immense happiness since even changing his outlook of life in ways he couldn't imagine. Last month, he celebrated his first Father's Day with a sweet post of his son being cradled.
The never-before-seen photo showed a glimpse of Archie's face as he reached out to grab his father's finger. Just as Harry saw his mother as a role model, Archie will be looking up to the prince as he grows older.
Please fill in your e-mail so we can share with you our top stories!