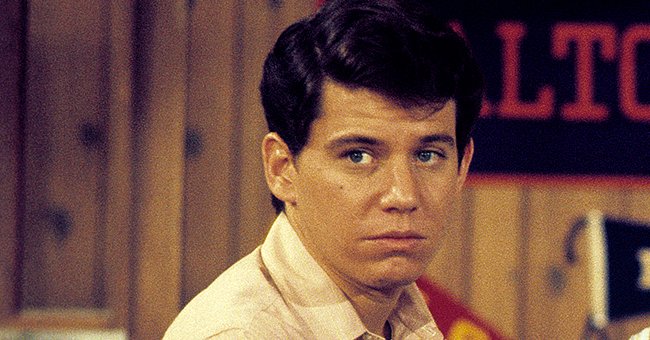 Getty Images
'Happy Days' Star Anson Williams' Near-Death Experience Helps Him Save the Lives of Others
Anson Williams graced American television for ten years, playing the lovable Potsie Weber on "Happy Days." Behind the screens, Williams is just as humorous and loving. Here's a glimpse into his life and near-death experience.
For an entire decade, many viewers reserved a part of their day to watch the hit sitcom "Happy Days." The beloved show also brought fame to some actors, including Anson Williams, one of the show's supporting cast members.
The show, which was set in the '50s and '60s, brought Williams recognition, including a Golden Globe nomination for Best Supporting Actor. Soon, he became a name everyone knew, not just as an actor but also as a director.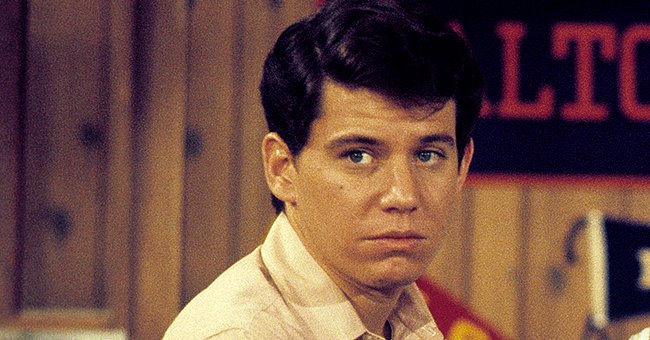 Anson Williams in an episode of "Happy Days" circa 1975 | Photo: Getty Images
ANSON WILLIAMS' CAREER
Although Williams already had an acting career before "Happy Days," it was the beloved show that launched him into stardom. Still, interestingly, he was almost not cast for it because he nearly missed his audition.
In a previous interview on Oprah's "Own," Williams narrated how his car stopped while on the way to his audition. As a result, he got to Paramount Studios hours late. He shared:
"[...] I go up to the receptionist, 'Hi I'm sorry I'm so late. It's Anson Williams, and I hear, 'Where the hell [have[ you been?' And she goes, 'You're lucky we haven't cast Potsie yet. I say, 'What's a Potsie?"
The rest was history. Since that day, Anson grew close to some of his cast members with whom he grew up on the show, including Marion Ross, Ron Howard, Don Most, and Henry Winkler. According to the actor, the decade spent with his co-stars bonded them in a way that no one but them would understand.
Williams brought to life the humorous Potsie Weber character in the series. While still on "Happy Days," his character also appeared in "Love, American Style" in 1969, "Laverne & Shirley" in 1976, and 1996's "Sabrina, the Teenage Witch."
After the show's end, Williams ventured into directing and worked on shows such as "Beverly Hills 90210," "Lizzie McGuire," "The Secret Life of the American Teenager," and "Sabrina, the Teenage Witch." He credited his success to his mentor and friend, Ross, who took him under her wing at 24.
WILLIAMS' NEAR-DEATH EXPERIENCE
While his career flourished through the years, Williams was not so lucky in other aspects. For one, he had a near-death experience that led to the development of a possibly life-saving product. While driving in the California desert over two decades ago, Anson fell asleep behind the wheel.
Another nearly fatal experience happened to Williams when he was diagnosed with Stage 2 colon cancer.
"I was directing, and there's a desert area not too far out of Los Angeles called Palmdale," he shared. "It was a really hot day, and I had directed for hours." When he woke up, he had already left the pavement of the main road and was by the sand.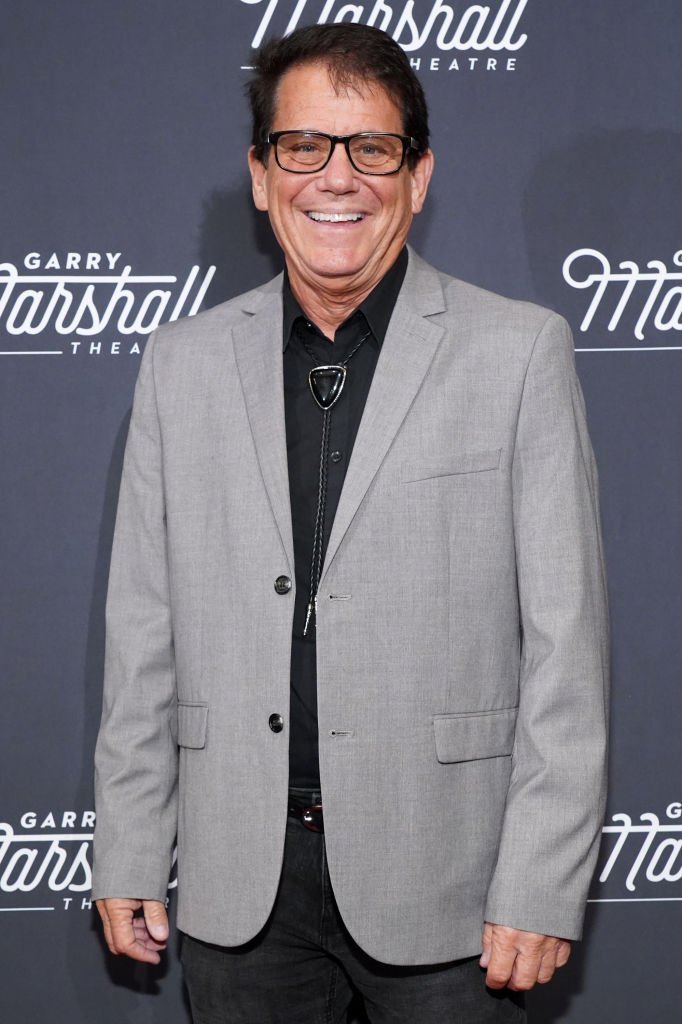 Anson Williams on attends Garry Marshall Theatre's 3rd Annual Founder's Gala Honoring Original "Happy Days" Cast at The Jonathan Club on November 13, 2019 in Los Angeles, California. | Source: Getty Images
"I ended up bouncing around in the desert. I'm so lucky to be alive," he told Fox News. Luckily, it brought him the idea for someone to invent such preventive measures.
Anson decided to contact his uncle, the inventor of the Heimlich maneuver, Dr. Henry Heimlich, for help. He gave Williams an idea that could help drivers stay alert -- lemon.
Dr. Heimlich often bit into a lemon when he felt drowsy. Since the sudden overwhelm of acid and sour taste causes an adrenaline rush that raises alertness. Williams then began the development of his caffeine-free Alert Drops in 2015 and proudly launched the product in 2017.
ALERT DROPS
Before launching the product, Williams kept lemons in his car for years. Still, when he and his business partner, JoAnna Connel, realized that drowsy driving was a bigger problem than driving on alcohol and drugs, they decided to recreate lemons in the form of spray drops. He said:
"We worked with chemists, doctors, and subject groups, and we created basically the perfect lemon in a spray with the perfect amount of citric acid and sour lemons [...]."
Sadly, Dr. Heimlich passed away in 2016. Before his demise, he told Williams that his drops could save more lives than the doctor's intention, the Heimlich maneuver.
CANCER BATTLE
Another nearly fatal experience happened to Williams when he was diagnosed with Stage 2 colon cancer. He underwent two surgeries and spent almost a month in the hospital. Despite the sudden bad turn, Anson remained in good spirits. He told Closer Weekly:
"I would walk around my floor and try to make patients and other people laugh. I did what I was trained to do — bring good humor, take the stress out of people's lives, and make them smile."
By 2017, Williams received a clean bill of health. He said, "I turned it into a positive, I learned I have a purpose for living." He has since helped others in similar situations through his cancer advocacy on social media. "I wanted to inspire someone else," he added.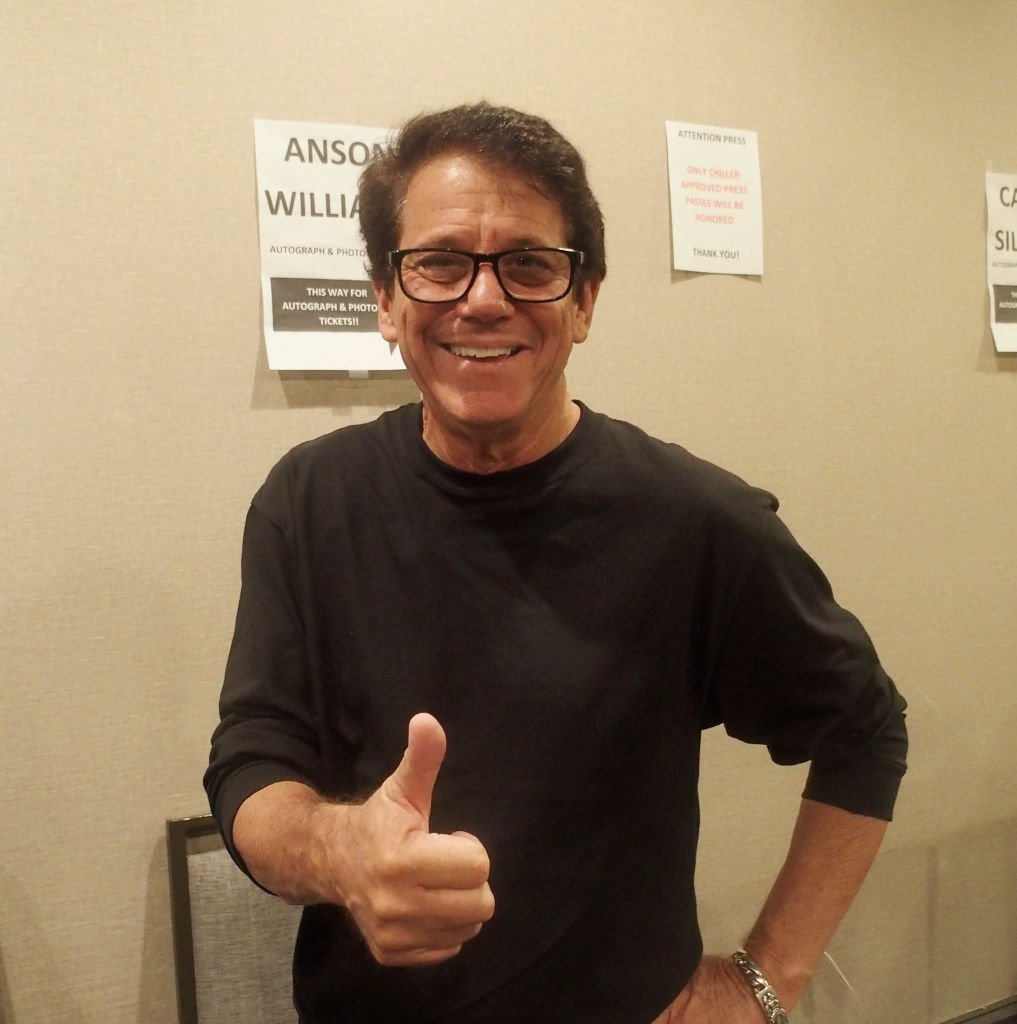 Anson Williams on April 27, 2019 in Parsippany, New Jersey | Source: Getty Images
WILLIAMS' MARRIAGES
Unfortunately, Williams did not have much luck in his relationships either. His first marriage was to Lorrie Mahaffey in 1978, which ended eight years later. Love came knocking again in 1988 when he married Jackie Gerken.
In 2019, Williams filed for divorce, citing irreconcilable differences and joint legal and physical custody of their three kids, Stella Rayne, Gabriella Rose, and Olivia Jean.
Despite their separation, Williams and Gerken seek the best for their children as they continue to co-parent the three. Wiliams also has another child from his first wife.
He captured his years of living in his memoir, "Singing to a Bulldog: From Happy Days to Hollywood Director, and the Unlikely Mentor Who Got Me There," released on November 11, 2014. He shared the life lesson he learned through his years of acting and directing.
Please fill in your e-mail so we can share with you our top stories!
The information in this article is not intended or implied to be a substitute for professional medical advice, diagnosis or treatment. All content, including text, and images contained on news.AmoMama.com, or available through news.AmoMama.com is for general information purposes only. news.AmoMama.com does not take responsibility for any action taken as a result of reading this article. Before undertaking any course of treatment please consult with your healthcare provider.