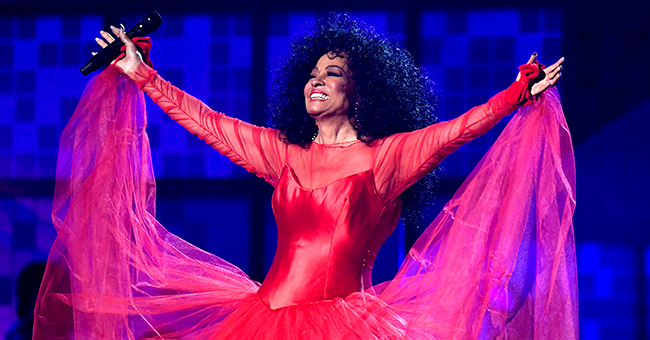 Getty Images
Diana Ross Had Star-Studded 75th Birthday Party & Concert but She's Lost All the Footage
Diana Ross reveals she accidentally lost all the footage from her epic 75th birthday celebration. "I can't find the drive!" she said while expressing hope of finding it still.
It's possible only the fortunate ones to attend Diana Ross's 75thbirthday bash will know what really happened that day. The singer recently revealed she lost all of the footage from the celebrated event.
A GRAND CELEBRATION LIKE NO OTHER
THE HAPPY HOST
Ross expressed how pleased she was with how her birthday turned out during a recent Q&A after her concert at the Borgata Hotel & Casino in Atlantic City.
"We invited a lot of my celebrity friends and so they would get up on the stage and sing with me," she began. "You should have seen Stevie Wonder! Was he amazing? He was amazing! And Puffy [Sean 'Diddy' Combs], and my son, my daughters, everybody performed with me. It was a lovely night."
"You know how you film it on a hard drive? I didn't find it!"
A DISAPPOINTING LOSS
And though she had fond memories of that night, it's likely that's all they ever will be as Ross revealed she lost all the footage from the occasion.
"What happened is I lost the drive. I can't find the drive! You know how you film it on a hard drive? I didn't find it!"
The singer is hopeful, though, that the drive will reappear in time.
"It's not lost, it's gotta be found somewhere, and then you can see it. You'll be able to see it. But it was a lovely night."
Here's hoping that hard drive is recovered because we certainly want to see how epic that party was. Meanwhile, we just have to rely on footage celebrities took from the occasion including Robin Thicke's documentation of the concert and Diddy's clip of his three daughters joining the "Supremes" diva on stage.
Please fill in your e-mail so we can share with you our top stories!