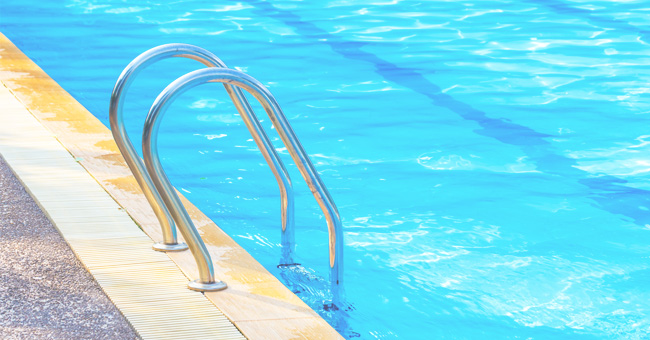 Shutterstock
Young Boy Hailed a Hero after Saving His Older Sister from Drowning

At age seven, Aiden McCullough from Brantley County, Georgia is already a hero after jumping into their family pool to save his 20-year-old sisters life.
Not all heroes wear capes; some are seven-year-olds wearing swimming trunks. Aiden McCullough became his sister's superhero after rescuing her from drowning in the pool at their home, CBS 47 Action News JAX reported.
Aiden's sister, Morgan Smith, had a seizure in the pool when she was on the bottom step. According to the 20-year-old, the last thing she remembered was seeing black spots. Aiden, on the other hand, vividly remembers seeing his sister fall backward into the pool.
"I was thinking like, 'Oh, my God. Oh, my God. She's going to die," he recalled.
Quickly, the seven-year-old jumped in to save his sister's life as he held Smith to rise above the water and yelled for help until it arrived. Smith believes she could have drowned, had he not helped.
"I know that there are real-life angels because I'm lucky enough to call him mine. I have an everyday superhero in my life," she said.
The siblings' already strong relationship has only gotten stronger after the incident. Smith was lucky to have had her brother be at the right place at the right time to act as her savior.
"I love you, and I'm so thankful for you every day," she told Aiden. "You are forever my hero, and every day, I'm only more thankful that I get to call you my little brother. Sissy always loves you."
Aiden is not the only child to be hailed a hero after saving someone from drowning. Sandy Caswell, 9, saved her 16-month-old nephew in Terrible Creek in Covington County after seeing him "floating in the water."
Sandy admitted that she didn't know how to swim, and so she reached out to push her nephew to shore and screamed for help. According to the toddler's mother, no one heard a sound nor see baby Dwight enter the water.
Please fill in your e-mail so we can share with you our top stories!