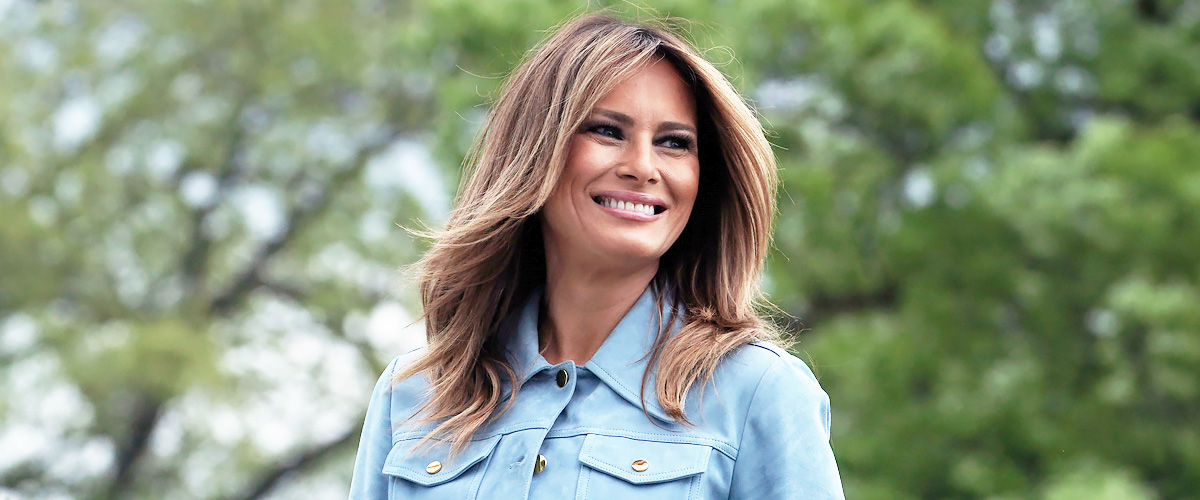 Getty Images
Fans Join Melania to Wish America a Happy 4th of July
First Lady Melania Trump utilized her Twitter to wish all American's a "Happy 4th of July," which many responded to with the same greeting.
In celebration of America's Independence Day, First Lady Melania Trump took to Twitter to greet her followers, and fellow American's a "Happy 4th of July." The post came with a photo of the White House with the American flag waving above.
Many Americans also greeted the first lady a happy 4th of July with photos of the American flag, which they tweeted as a reply to her post. America celebrated Independence Day with much pride and honor to their beloved country.
In an event celebrating July 4, President Donald Trump gave a unifying speech in front of thousands of people, amid the rainy weather. He said:
"We must go forward as a nation with that same unity of purpose. As long as we stay true to our course, as long as we remember our great history, as long as we never, ever stop fighting for a better future, then there will be nothing that America cannot do."
Many among the audience who came together near the Lincoln Memorial wore red "Make America Great Again" caps. Trump, in boast of national pride, celebrates the gathering as he marks that each and everyone present is part of the great story of America.
In closing his speech in great fashion, Trump greeted every sector of the military, as aircraft of B-2 stealth bombers and Blue Angels sailed Washington's skies. More so, the sound of the individual branch's bands competed altogether with the screams of the aircraft.
The eye-catching scene certainly one that united American pride, despite clear divisions when it comes to political, economic, and racial views in society. Despite America experiencing a rainy 4th of July, its citizens remained joyful and proud.
Thunderstorms were set to hit some parts of the country, specifically the center -- South Dakota, Kansas, and Nebraska. A diagonal line from Texas to New York was reported to be rainy as well.
An option for those who didn't want to risk the weather was to stay home, and binge watch the different movie marathons previewed at night such as movies from the "Marvel" franchise, "X-Men" films, and "The Walking Dead" series.
Please fill in your e-mail so we can share with you our top stories!