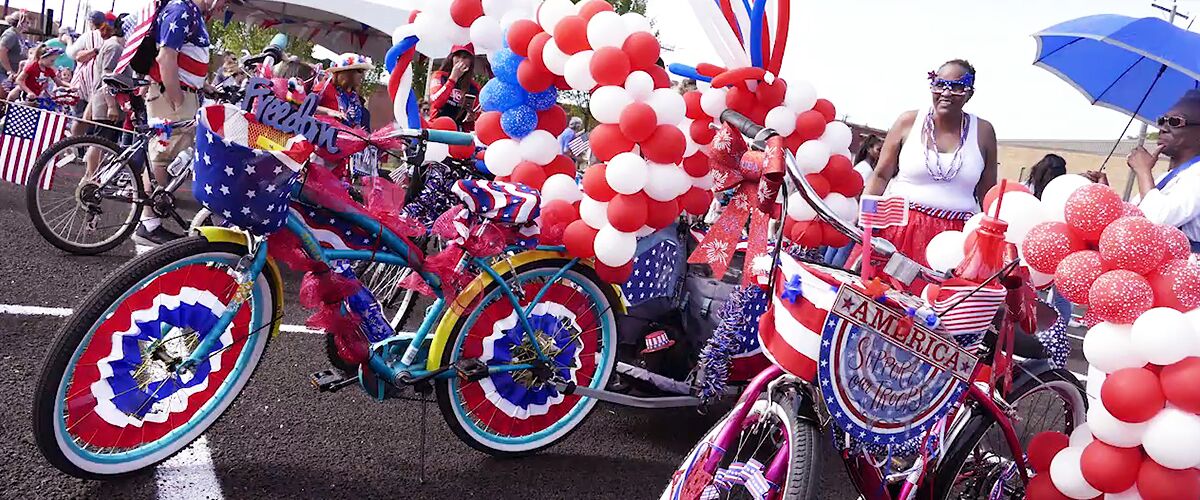 youtube.com/tcvideosennistexas
Bad Weather Conditions Could Ruin 4th of July Fireworks Celebrations across the USA
The 4th of July activities are all set, including traditional fireworks display to light up the night sky, but detected thunderstorms might be getting in the way of all the planned festivities.
Many Americans are gearing up to celebrate this year's Independence Day through outdoor activities, including the usual fireworks, but the weather forecast poses a threat to all the planned festivities.
According to AccuWeather, thunderstorms are set to hit the northern tier, portions of the southern Plains to the central and southern Appalachians, and a part of the Eastern seaboard, from 3 p.m. to 9 p.m. on an estimate.
Idaho to Pennsylvania, to Georgia, may experience heavy rain and strong winds during the afternoon, which will come with "slow-moving downpours;" hence, flood prevention should be applied.
"Severe thunderstorms" will be felt in South Dakota, Kansas, and Nebraska -- mostly the center of the country. A diagonal line from Texas to New York will most likely experience thunderstorms as well.
Wester Florida may experience rains as well, but the south-eastern part of the country is predicted to be extremely hot than rainy. Although experts estimate the massive storm to be from 3 p.m. to 9 p.m., nothing is ever sure with natural occurrences.
Although many Americans have their fingers crossed for good weather, the storms may cause the cancelation or postponement of the fireworks display, especially in Chicago, Washington D.C., and Philadelphia. However, New York City and Boston seem to be safe, predict experts.
Those who opt to play it safe this Independence Day can binge watch movies and series while relaxing on the couch as networks are previewing movie marathons from the "Marvel" franchise, "X-Men" films, and "The Walking Dead," among many others.
Last year, a man was taken into custody for planning terror attacks on the 4th of July parade in Cleveland. Demetrius Nathaniel Pitts, who has been watched by the FBI since 2017, provided aid to a foreign terrorist group.
According to Independent, Pitts and an undercover agent met in June as he spoke of his desire to join al Qaeda. They also discussed blowing up the parade with a bomb that would kill many, affidavits showed.
They met again on July 1 where Pitts expressed his apathy toward the casualties from the planned attack. He was arrested after the meeting and appeared in federal court days after.
Please fill in your e-mail so we can share with you our top stories!