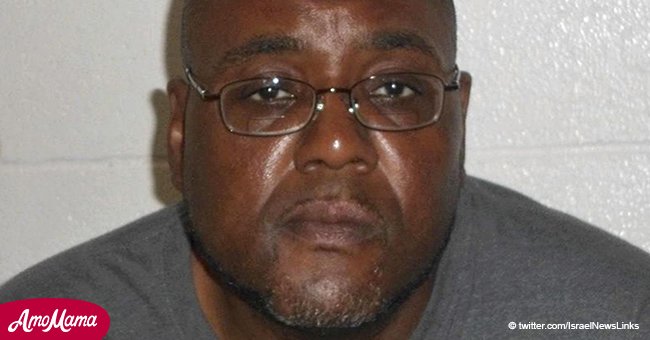 FBI arrests suspect who planned to execute 4th of July terror attacks
Cleveland man, Demetrius Nathaniel Pitts, was taken into custody by the officials for plotting terror attacks on 4th of July parade.
As reported by CNN, Pitts, who went by the alias Raheem Rafeeq on Facebook, was arrested on Sunday after allegedly making plans for an attack on July 4th parade in Cleveland
Stephen Anthony of the FBI confirmed on Monday that they charged Pitts with an attempt to provide support to a foreign terrorist organization.
48-year-old US citizen Pitts has been under FBI surveillance since 2017 when he expressed hatred for America and expressed his desire to join the Al Qaeda, the terrorist group, on social media.
Read more about the case of Demetrius Nathaniel Pitts on our Twitter account @amomama_usa.
As reported by Independent, Pitts met an undercover agent in June, and he shared his desire to join al Qaeda and potential acts of terror.
Pitts asked the undercover agent what would Americans to the core, according to a recorded conversation on June 22. The affidavit also stated a discussion of using a bomb to blow up at the 4th of July parade.
During the conversations, Pitts said they could look at detonating an explosives-laden van. Pitts mentioned that he was not interested in carrying out the attack but only doing reconnaissance and 'scope out the scenery'.
On June 20, Pitts disclosed that the people at the higher post from Al Qaeda were pleased with his plans and were ready to go forward with the bombing plan.
On July 1, the agent and Pitts met again to discuss the plan to detonate a bomb in Philadelphia. When the undercover official reminded Pitts that people would die in the bombing, Pitts said that he did not care for any casualties.
The meeting ended with the official arresting Pitts.
Pitts appeared in federal court Monday afternoon before Magistrate Judge David A. Ruiz. He will attend the court for a preliminary hearing and a detention hearing at 10 a.m. July 5.
If convicted, Pitts will have to spend 20 years of jail time.
Justin E. Herdman, the US attorney for the northern district of Ohio, said that although Pitts tried to strike fear among his countrymen, he had failed.
Please fill in your e-mail so we can share with you our top stories!