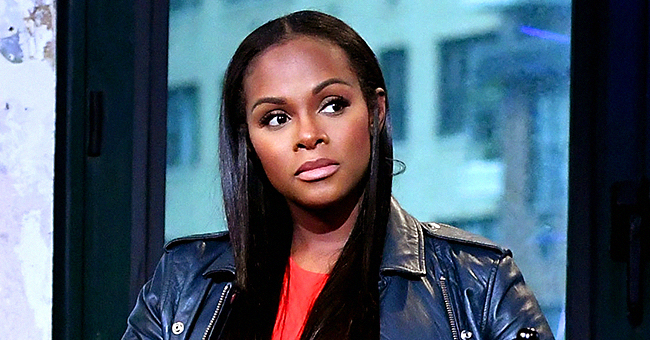 Getty Images
Tika Sumpter Shares Message for Brown Girls but Gets Slammed for Having White Fiancé

Tika Sumpter is being called a hypocrite after sharing a powerful message for "brown girls" while having a white fiance.
Tika Sumpter has always been open about sharing advice with the rest of the world, but her most recent one just wasn't something that people thought should be coming from her. After all, she was hoping to empower "brown girls" while she herself had a white fiance, which people think isn't what "self-worth" is at all.
Tika started her message by saying: "Dear brown girls, Don't let this world trick you into thinking a velvet rope or a person has the final say in who you are, what your self worth is, and how gorgeous you are."
On history
She then adds a powerful line that people thought was hypocritical, because she herself didn't seem to follow it.
"Read your history. It's deep, beautiful, and worthy."
If one read about the history of people with African-American descent, it was one filled with struggle, hard work, and later on, empowerment. They rose from oppression and discrimination in hopes of living much better lives. This oppression and discrimination were once brought about by white people.
That is why people were irked when Tika Sumpter spoke about reading history and how deep, beautiful, and worthy it is as she herself seems to have forgotten it.
Backlash from Critics
People began slamming her in the comment section of the post, saying it's quite odd for something like this to be coming from a woman who married a white man.

Source: Instagram / Tika Sumpter

Source: Instagram / Tika Sumpter

Source: Instagram / Tika Sumpter
This is not the first time the actress ignored hate messages about her interracial relationship, as she's been posting photos of him and their small family ever since.
Tika's Little Family
Tika married Nick James, and they share a child named Ella-Loren. On Instagram, the actress shares bits and pieces of their life together, ignoring all her critics.
She once shared that her daughter, Ella-Loren, is a miracle in her life. It turns out when she was delivering Ella, she had pre-eclampsia and was told she could get seizures or even bleed out However, it all turned out well and their little girl is now almost three.
As for how she's responded to people hating on her relationship, she said:
You go, Tika!
Please fill in your e-mail so we can share with you our top stories!