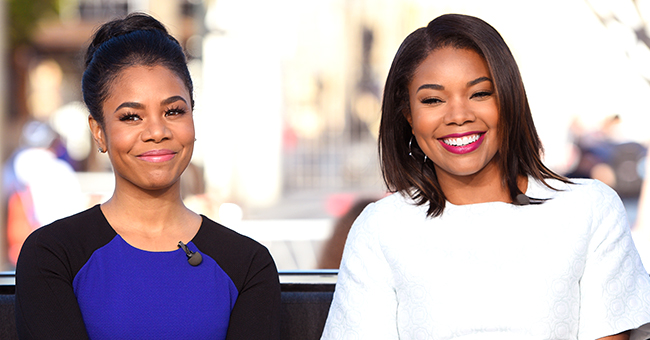 Getty Images
Regina Hall Joins in the Fun, Crashes Gabrielle Union & Kaavia James' Playdate in Video

Gab Union and Kaavia James had a surprise visitor at one of their playdates, and it was none other than Regina Hall. The hilarious trio recorded a video of themselves having fun with music and Gab Union decided to share it with the rest of their fans.
Kaavia James is now being nicknamed as the "Shady Baby," and it's no surprise why. She rarely ever smiles, and would rather have the most serious expressions on her face all the time.
Enjoying Hip-Hop
Regina Hall decided to have a bit of fun with the Shady Baby herself, by taking a video of themselves enjoying hip-hop music. It turns out, Kaavia would fit right in and her expressions showed her enjoying the music as much as her aunt.
Gab Union couldn't help but let out a laugh as her daughter seemed to be enjoying that type of music, something she didn't expect at all.
Post-NBA Project
As being shady seems to be a staple of little Kaavia, her parents decided to send in trademark applications for both "Kaavia James" and "Shady Baby." These are to jumpstart businesses under their daughter's name, one for a clothing line and one for a loan out company. These companies marked Gabrielle as their CEO and Dwyane as their CFO. This is something they both could focus on, especially with Dwyane Wade's retirement from the NBA.
On the nickname "Shady Baby"
Shady Baby is a nickname that Union gave her little bundle of joy, describing her habit of "throwing shade" on her own Instagram account, which already has a total of 535,000 followers. In almost all the photos, she's seen looking "angry," regardless of the situation.
Now that she's growing up to be more expressive, nothing has changed and she'd still rather put on a straight face. With the rate she's going, it seems Shady Baby will be her nickname for good.
Please fill in your e-mail so we can share with you our top stories!