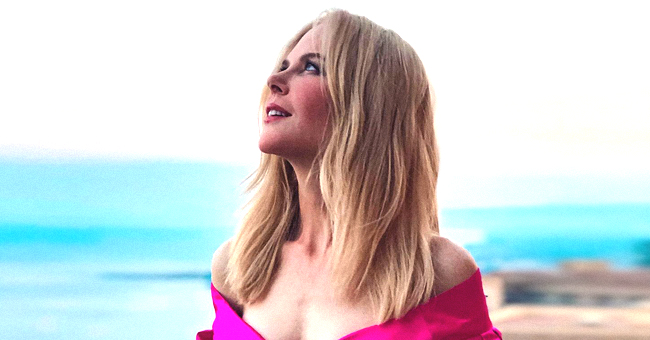 instagram.com/nicolekidman
Nicole Kidman and Keith Urban Share Enjoyable Moments in Europe after Zoe Kravitz's Wedding
The star couple had a great time in Europe in recent days, starting in the French capital, where Kidman and her "Big Little Lies" co-stars got together to celebrate Zoe's wedding.
52-year-old actress Nicole Kidman traveled to Paris, France along with her 51-year-old country singer husband Keith Urban to attend the wedding of her co-star in the HBO drama series, with most of the cast showing up for the celebration.
Zoe, 30, celebrated a second wedding to actor Karl Gulsman, 31, with an intimate reunion that took part at her father Lenny Kravitz's estate in the "City of Love" on June 29, and Kidman wasn't going to miss her young colleague's milestone.
The "The Hours" star had a great time with the rest of the "Big Little Lies" cast, and she posed alongside the likes of Laura Dern and Reese Witherspoon for pictures, all wearing hilarious 70s-themed costumes.
EUROTRIP
Following the wedding, Kidman and Urban went around Paris to enjoy the nice summer weather and visit some famous spots like the Arc de Triomphe, where Urban took a picture that he shared on his Instagram.
"Summer in Paris - does it get any better?!!!! Merci!!!!" the singer captioned the image that showed him wearing a baseball cap and sunglasses in front of the historical landmark.
On July 1, Kidman made a quick visit to Sicily, Italy, to attend the Taormina Film Festival, where she was honored with the Taormina Arte Award for her achievements in film, apart from taking part in a masterclass about the industry.
The "Eyes Wide Shut" actress was delighted with the city, which she called "one of the most beautiful places" in the caption to one of her photos on her Instagram feed.
Zoe's wedding also coincided with Paris Fashion Week, and Kidman used the opportunity to attend a Giorgio Armani showcase, where she drew attention for sitting at the front row not only with Urban but also with her onscreen husband Alexander Skarsgard.
Not only Kidman and Urban made their usual PDA at the red carpet, but she was also very affectionate with Skarsgard, placing her hand on the Swedish actor's knee during the fashion show.
13 YEARS OF MARRIAGE
Kidman and Urban recently arrived at the 13th anniversary as husband and wife.
The two married in 2006 in Australia, merely a year after meeting for the first time. They went on to have daughters Sunday Rose, 10, and Faith Margaret, 8.
During their time together the two have charmed everybody with their love story thanks to their very affectionate way of treating each other, their mutual support, and the way they have proven that true love only gets stronger after hardship.
While after 13 years together they are more in love than ever, the marriage faced its first major challenge very early on, when Kidman had to stage an intervention for her husband of months to overcome his addictions in 2006.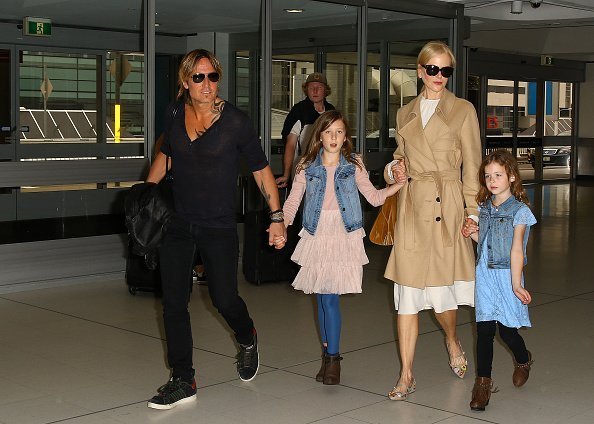 Nicole Kidman and Keith Urban arrive at Sydney airport with their daughters in Sydney, Australia. | Image: Getty Images
"I caused the implosion of my fresh marriage," Urban told Rolling Stone in 2016.
"It survived, but it's a miracle it did. I was spiritually awoken with her. I use the expression 'I was born into her,' and that's how I feel. And for the first time in my life, I could shake off the shackles of addiction," he added.
Please fill in your e-mail so we can share with you our top stories!