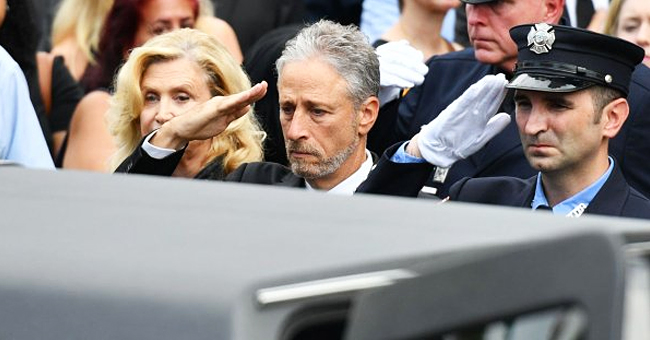 twitter.com/people
Jon Stewart Salutes Late 9/11 Responder Luis Alvarez during His Funeral (Photo)

Widely acclaimed comedian Jon Stewart was recently spotted paying homage to Luis Alvarez, who died from complications of the 9/11 attacks.
Alvarez, who was formerly a detective for the New York Police Department, passed away late last month from complications of cancer.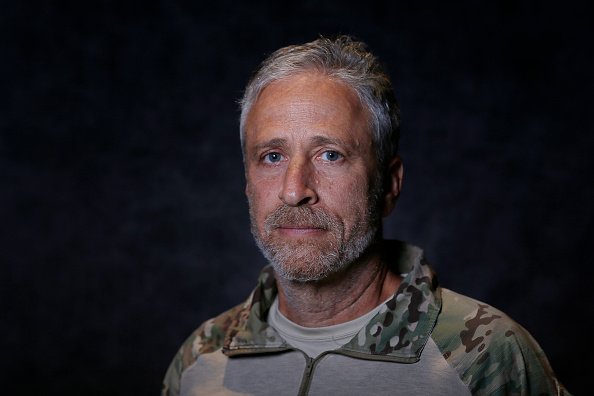 Jon Stewart / Photo: Getty Images
His cancer was deemed a long term result of the 9/11 attack as, being a first responder at the time of the attacks, he had been exposed to dangerous carcinogens.
JON STEWART'S SPOTTING AT ALVAREZ'S FUNERAL
On Wednesday, July 3, a special funeral held for Alvarez and famous American comedian, Jon Stewart could be seen standing amidst the hundreds that were in attendance. Pictures that are fast circulating the media show that, as if he was an official, the star saluted Alvarez's casket as it moved past him.
Stewart had known Alvarez before his 2019 demise. Alvarez had displayed great passion being an activist for the thousands of people who were suffering from the after-effects of the tragic terrorist attacks.
Just a few weeks before he passed, the heroic officer appeared before the Congress and Stewart sat by him all through. That was sometime in June, and the pair had solicited for reauthorization of the September 11th Victim Compensation Fund.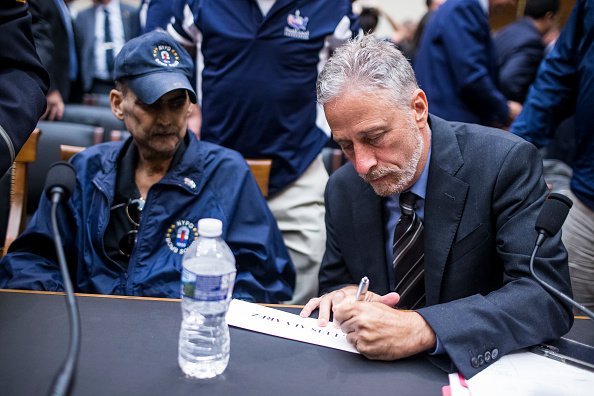 Jon Stewart and Alvarez / Photo: Getty Images
The New York Times reports that Alvarez himself had cancer which originated from his heroic involvement in saving lives after the brutal attacks. The former Marine and bomb squad detective had spent some three months in the wreckage at ground zero.
Some five years following the tragedy, doctors diagnosed Alvarez with colorectal cancer. He battled the deadly disease for three years before his ultimate passing last month and after he had undergone several operations to remove cancerous growths in his colon, gallbladder, and liver and received 68 rounds of chemotherapy.
According to reports, when Alvarez went for chemo the 69th time, doctors found that the numerous cancerous growths had caused his liver to fail. The former detective detailed the findings on his Facebook and also explained that he felt more at peace as the end neared. His emotional message read:
"So now I'm resting, and I'm at peace, I will continue to fight until the Good Lord decides it's time,"
ALVAREZ AND STEWART'S SHARED PASSION FOR THE 9/11 VICTIMS
Alvarez was indeed devoted to ensuring that victims, like himself, get the much-needed support they deserve. It is what formed the foundation of his relationship with Stewart, who himself, has expressed a great passion for the movement that has challenged the government as regards supporting victims of the 9/11 attacks.
The award-winning comedian made news after he publicly bashed Senate Leader Mitch McConnell during a Fox News Interview. He boldly leveled accusations at the politician saying that he has been the "white whale" when it came to getting approval for the 9/11 bills.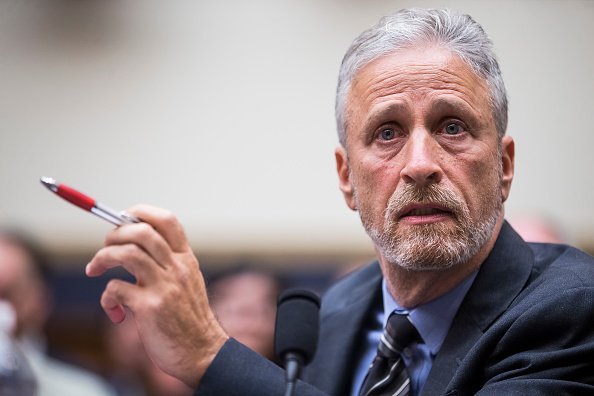 Jon Stewart / Photo: Getty Images
"This has never been dealt with compassionately by Sen. McConnell. He has always held out [on moving forward with legislation] until the last minute, and only then after intense lobbying and public shaming has he even designed to move on it."
In response to Stewart's charged speech, McConnell came forward to assure the public that "We will take care of it."
Please fill in your e-mail so we can share with you our top stories!