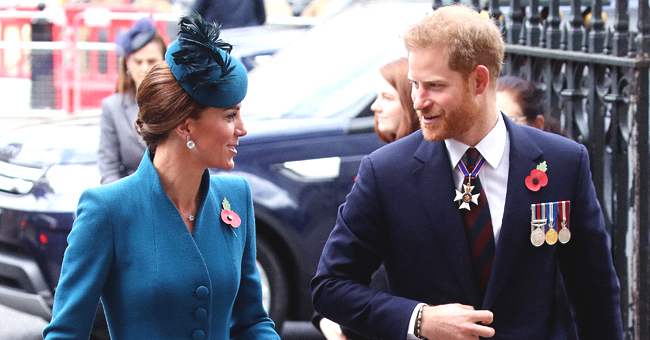 Getty images
According to Prince Harry's Reported Interview, Kate Middleton is the 'Big Sister He Never Had'

There's one relationship in the royal family that not many pay mind to, but it's really quite cute how Prince Harry and Kate Middleton reportedly get along so well.
The Duke of Sussex and the Duchess of Cambridge are a match made in in-law heaven it would seem. The two allegedly met after Middleton began dating Harry's older brother William in college.
From there, Harry is said to have leaned on Middleton in a way that he wasn't afforded because of the loss of his mother. In a profile done by Newsweek, the outlet highlighted Middleton's part in helping Harry overcome the loss.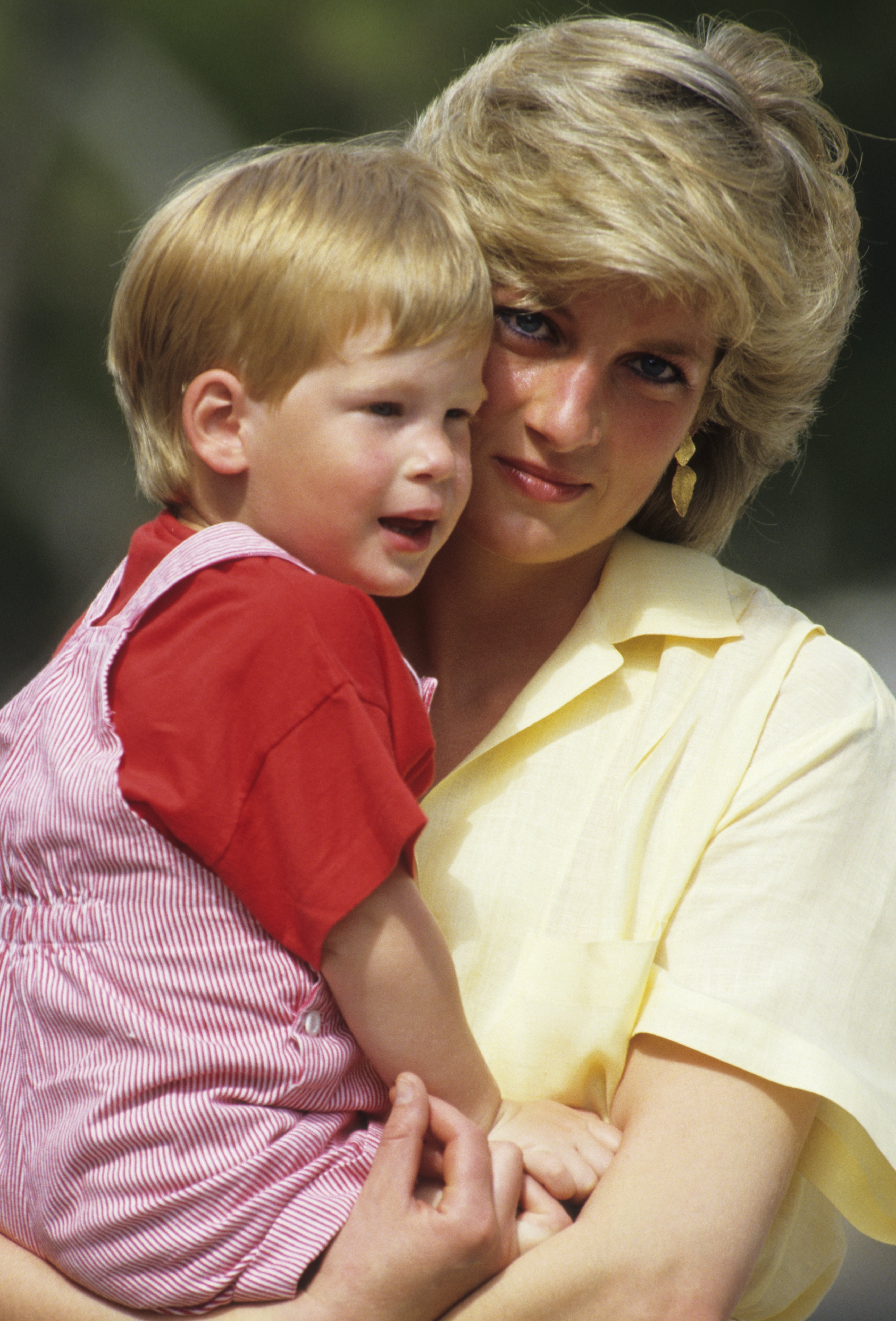 Princess Diana and a young Prince Harry | Photo: Getty Images
He reportedly described his late mother as having "the most wonderful sense of humor and always wanted to make things fun." The piece said that the "hole left by Diana's death" could not be filled, but that "Kate has helped fill some of that gap."
It added:
"When she and William got engaged, Harry called her the big sister he never had. He often pops into their apartment at Kensington Palace, where she cooks him a meal—roast chicken is reportedly a particular favorite."
Even after Harry married Meghan Markle, he lived with his brother William and Middleton at Kensington Palace. Before the "Suits" actress officially entered the picture, the trio worked on a few projects together.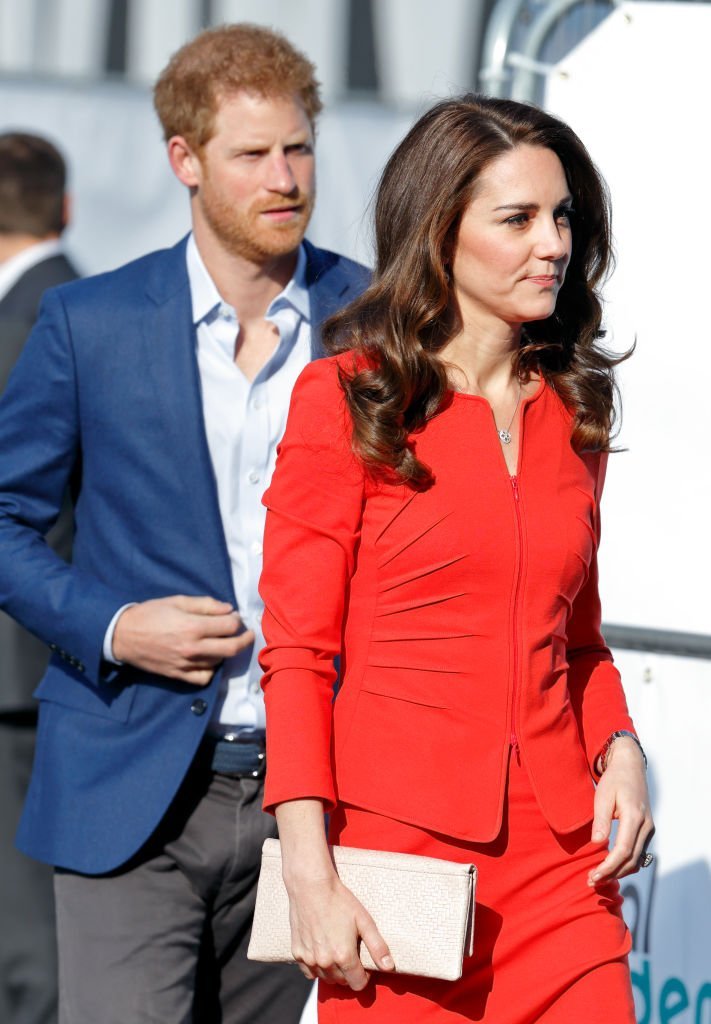 Prince Harry and Kate Middleton | Photo: Getty Images
Notably, they banded together for the "Heads Together" campaign, which hoped to raise awareness of mental health issues. For Harry, the subject is a personal one as he struggled with his emotional health for years after losing his mother.
In the interview, he reportedly admitted to being scarred from the public funeral he was obliged to attend on September 6, 1997. "My mother had just died, and I had to walk a long way behind her coffin, surrounded by thousands of people watching me while millions more did on television," he explained.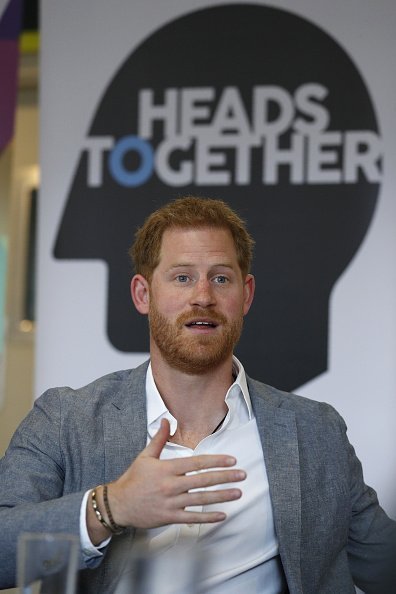 Prince Harry speaks in London, England on April 3, 2019 | Photo: Getty Images
He believes it's something no child should ever have had to go through, regardless of who they are. In response, Harry would go on to live vivaciously, smoking and drinking more than would be expected of royal, and even partying naked in Las Vegas where cameras could see.
Things are totally different now, of course. Harry is passionate about the humanitarian causes he works for, he loves meeting new people, and he still enjoys fun and laughter. He and Middleton have been seen enjoying some laughter together as well.
According to a source through the Daily Mail, Middleton "also adores the way Harry plays with her children." Of course, Uncle Harry now has a little one of his own to be silly with.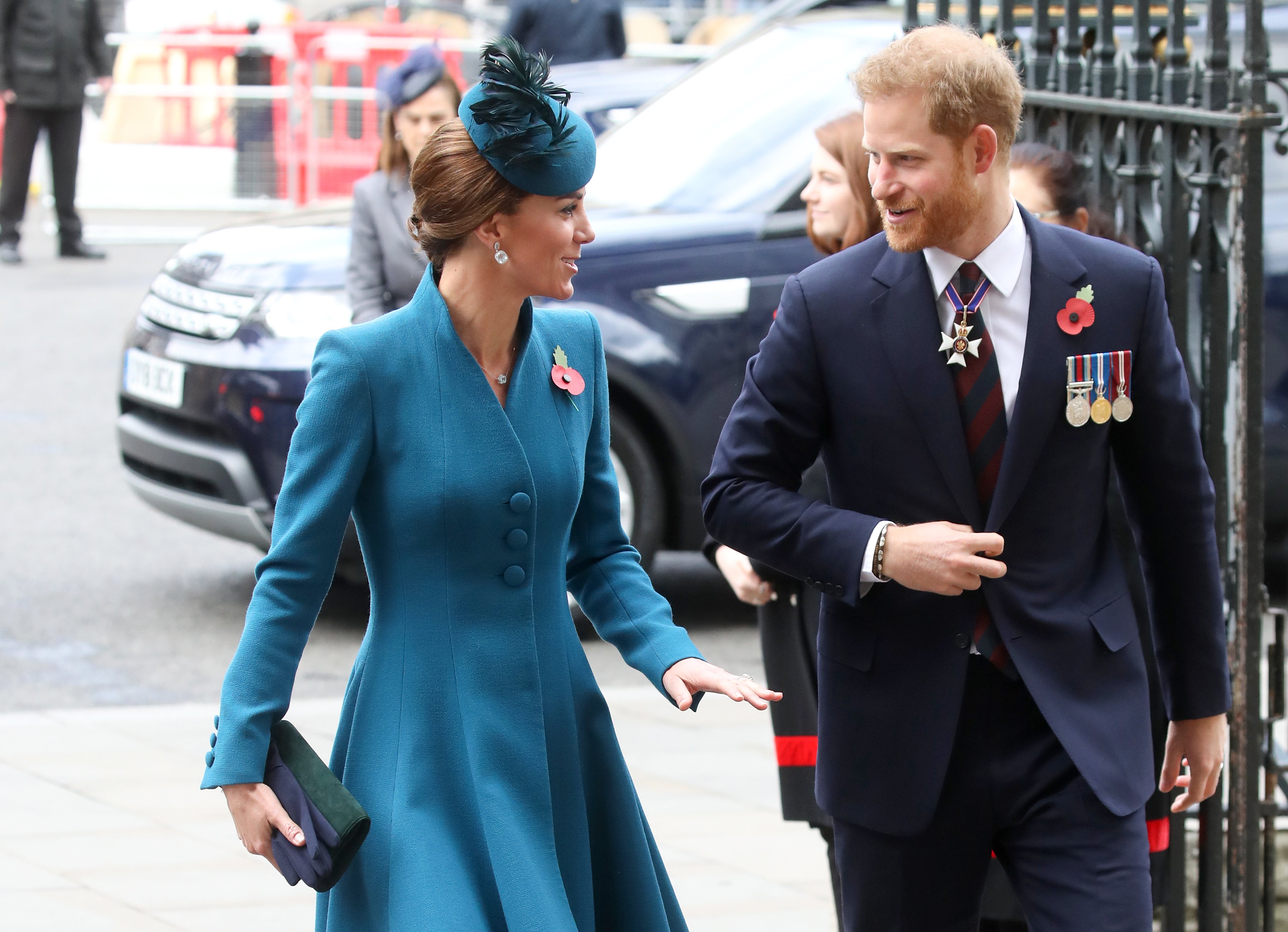 Prince Harry and Kate Middleton laugh on their way to commemorate Anzac Day in April 2019 | Photo: Getty Images
However, he's not lost sight of his other goals, including his endeavor to bring attention to mental health struggles. In April, it was announced that he would be collaborating with the iconic Oprah Winfrey to create a multi-part documentary series addressing the issue.
The result is expected to air on the Apple TV platform in 2020 and will cover both "mental illness and mental wellness." They are also hoping to make it easier for people to openly discuss the matter and the challenges surrounding it.
In a statement, Harry showed that he is devoted to the project and to getting it right. "It is a huge responsibility to get this right as we bring you the facts, the science and the awareness of a subject that is so relevant during these times," he stated.
Please fill in your e-mail so we can share with you our top stories!