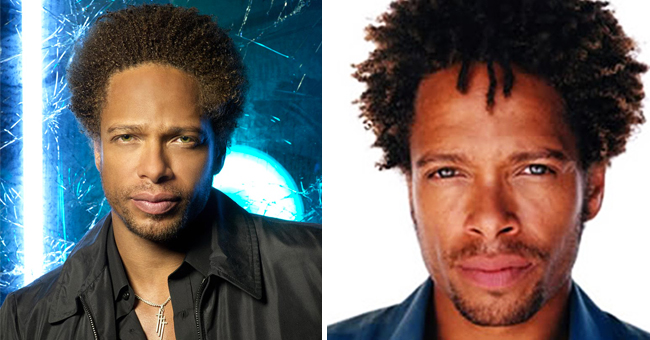 flickr.com / twitter.com/El_Universal_Mx
'CSI' Alum Gary Dourdan's Life Struggles That Included Arrests and Bankruptcy
Gary Dourdan, the actor known for portraying Warrick Brown on "CSI: Crime Scene Investigation," has faced many struggles in life, including arrests and bankruptcy.
Tragedies started striking his life when he was only six years old as his older brother, Darryl, died aged 23 in Haiti while he was trying to dig into the family's French ancestors. According to Gary, his brother "mysteriously fell from a balcony," and the Haitian authorities never explained what happened.
In an interview with Vanity Fair, the actor admitted that he wanted to go to Haiti and investigate the case himself. However, since several years had passed, "the mystery is destined to remain a mystery."
GARY DOURDAN'S FIRST ARREST
Years later, in 2008, Gary was found asleep in his car. When a police officer approached the vehicle, he saw that the actor was disoriented and "possibly under the influence of alcohol and/or drugs."
After checking the inside of the vehicle, the agents found cocaine, heroin, ecstasy, prescription drugs, and paraphernalia, so Gary was arrested on possession of narcotics and dangerous drugs.
Soon later, he was released on $5,000 bail. Since he copped a plea to the cocaine and ecstasy and accepted to go through a drug diversion program, he avoided jail time.
Even though some people believed that his drug-related legal problems made "CSI: Crime Scene Investigation" fire him, the truth is that his contract had ended and he had already shot his last scene when it happened.
GETTING ARRESTED TWICE IN THE SAME YEAR
In June 2011, Gary was arrested again in Los Angeles because he reportedly drove his car into parked vehicles. He allegedly tried to leave the scene of the crash when police arrived.
Only five months later, the actor was arrested again following a fight he and his ex-girlfriend had at his house in Venice, California. He allegedly broke her nose but avoided prison by entering a no contest plea.
The conditions of his decision included 5-year formal probation, 52 weeks (equivalent to one year) of domestic violence counseling, and staying away from the victim for five years.
FILING FOR BANKRUPTCY
Even if all those legal issues were not worrying enough, Gary filed for bankruptcy in August 2012, claiming that he had a bit more than $1.8 million and owed his creditors approximately $1.7 million.
He owed the most substantial part of his debt to different banks, including Union Bank, which reportedly held the mortgage on his house. Among Gary's assets, he listed $3,000 in a bank account, $4,000 in furniture, $1,500 worth in clothes, and a $7,000 worth 2006 Dodge Charger.
Even though he admitted that his financial status was worrying, he expected to get "major acting roles" soon that could help pay off the debts.
Gary indeed worked in several projects after that, including "Reversion," "Mistress," "Being Mary Jane," and "Hawaii Five-0."
Please fill in your e-mail so we can share with you our top stories!