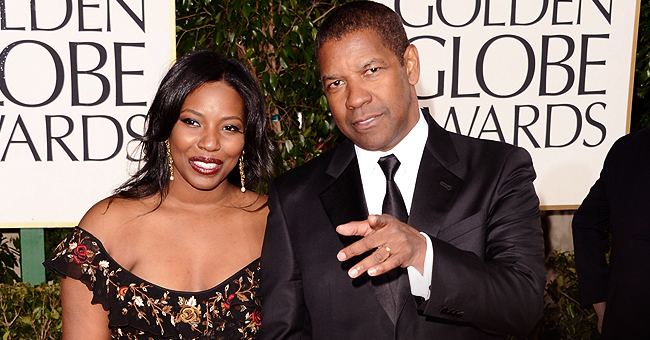 Getty Images
Denzel Washington Credits Wife of 36 Years with Making Their Marriage Work
Denzel Washington might be a world renown actor but he firmly claims he would not have achieved his success without his wife Pauletta. He claims her love and support got him to where he is today.
Oscar-winning actor, Denzel Washington, 64, was honored with the American Film Institute's life achievement award on Thursday night. While accepting the award he made a touching tribute to his wife.
His wife, Pauletta attended the event with him. They were also accompanied by two of their children, Malcolm, 28, and Katia Washington, 31.
Denzel referred to his real-life leading lady as the "most important person in my life." He also revealed that they "were nine when we got together."
"40 years," said the star reflectively. "40 years of sacrifice. 40 years of forgiveness. She taught me about faith, spirituality, love, real love, unwavering love, in spite of myself."
"I would not be alive without Pauletta Washington," he said. "I wouldn't survive."
He went on to boast about her talents revealing that she is a Juilliard graduate and a "great" musician and singer. Denzel asked the crowd to "stand up" before instructing them to applaud his wife.
Pauletta sat next to Julia Roberts. She looked blown away by the speech. She grinned happily while clutching her hands to her heart as she gazed at her husband.
The actor also spoke sweetly about their children. He called their children their "our greatest production."
His sentiments about Pauletta reflect a similar message he expressed earlier this month. After 35 years together, Denzel opened up about the secret to his lasting marriage to his wife.
In the interview, he complimented her for creating a home, raising their children and the sacrifices she made throughout their lives together. He even praised her cooking skills.
"I've been eating her curry chicken since I've known her. I used to make it too, but not as good as hers," said Denzel.
Please fill in your e-mail so we can share with you our top stories!