Baby Archie Baptized in Private Chapel at Windsor Castle
Prince Harry and Meghan Markle's pride and joy, baby Archie, has been baptized at Windsor by the Archbishop of Canterbury, Justin Welby.
The intimate service took place on Saturday morning and several Royal faces, such as Prince William and Kate Middleton, were spotted arriving at Windsor.
To commemorate the special occasion, the Duke and Duchess of Sussex took to heir official Instagram page to share a group photo with Archie as the star.
This second photograph of The Duke and Duchess of Sussex, and Archie was taken in the Rose Garden at Windsor Castle on Archie's christening day.
📷 Chris Allerton /©️SussexRoyal pic.twitter.com/UZdOA83sHR

— The Royal Family (@RoyalFamily) July 6, 2019
HARRY AND MEGHAN WERE OVER THE MOON
In the Royal portrait, Harry and Meghan can be seen sitting on a sofa on their own, holding their son quite happily, while the rest of their family gathered around them.
Camilla Parker-Bowles, the Duchess of Cornwall, sat at Harry's side, with her husband, Charles, the Prince of Wales, standing right behind her.
THE NOTICEABLE DISTANCE BETWEEN KATE AND MEGHAN
Much like Camilla, Kate also found herself a chair and sat next to Meghan on the opposite side, although at a considerable distance, with Prince William adopting almost the same pose as his father.
Looking joyful and proud, Meghan's mother, Doria Ragland, posed alongside Prince Charles and Ladies Jane Fellowes and Sarah McCorquodale, Princess Diana's sisters.
THE QUEEN'S ABSENCE AND ARCHIE'S GOWN
As previously hinted, Queen Elizabeth did not attend baby Archie's Christening due to an engagement conflict in her schedule. Princes George and Louis, as well as their sister, Princess Charlotte, were not seen at the christening.
According to the post shared by Prince Harry and Meghan, their little boy was baptized wearing the handmade replica of the royal christening gown.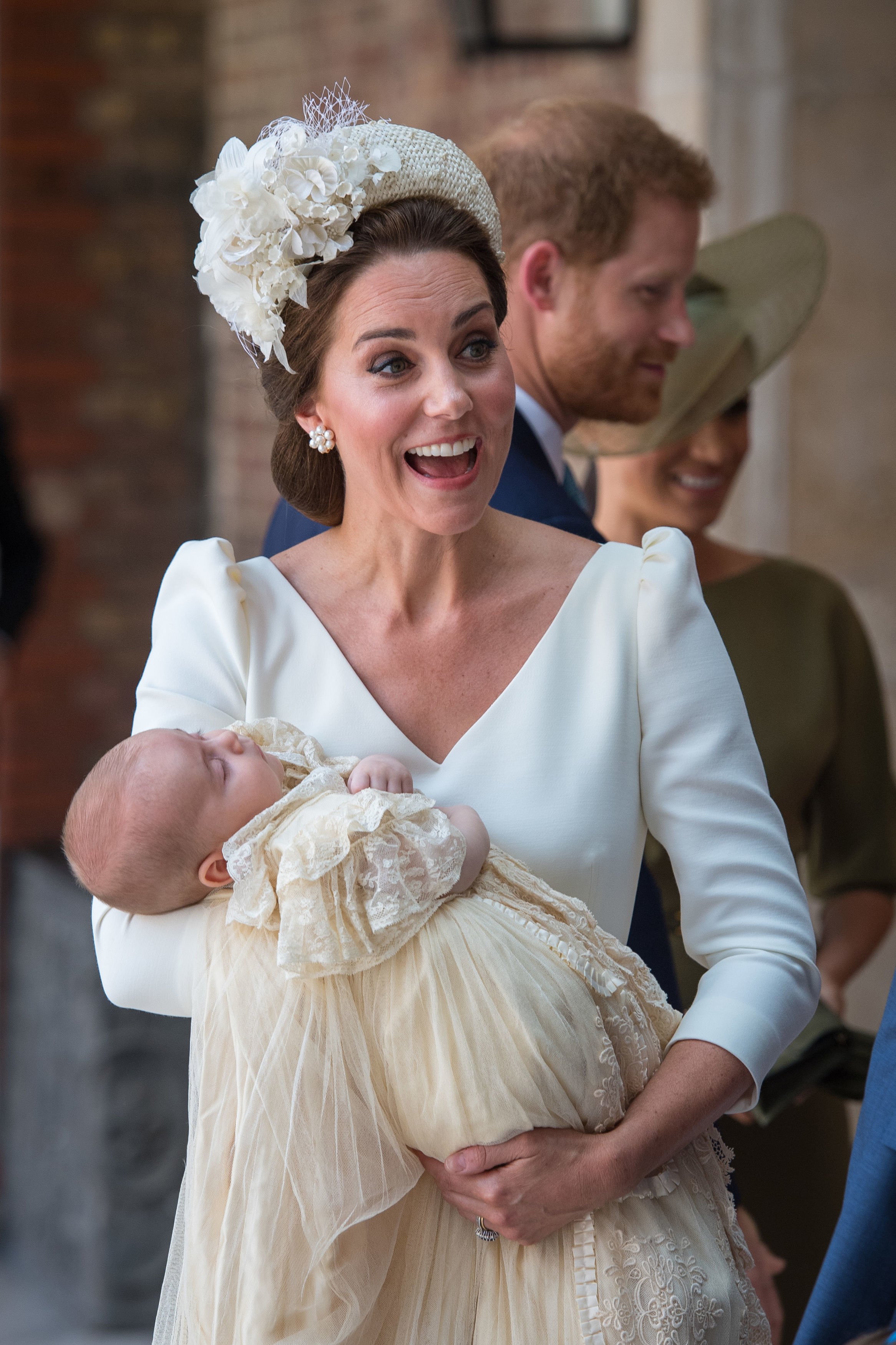 The gown has been worn by royal babies for the past eleven years and was created in order to preserve the original Royal Christening Robe, which was commissioned in 1841 by Queen Victoria.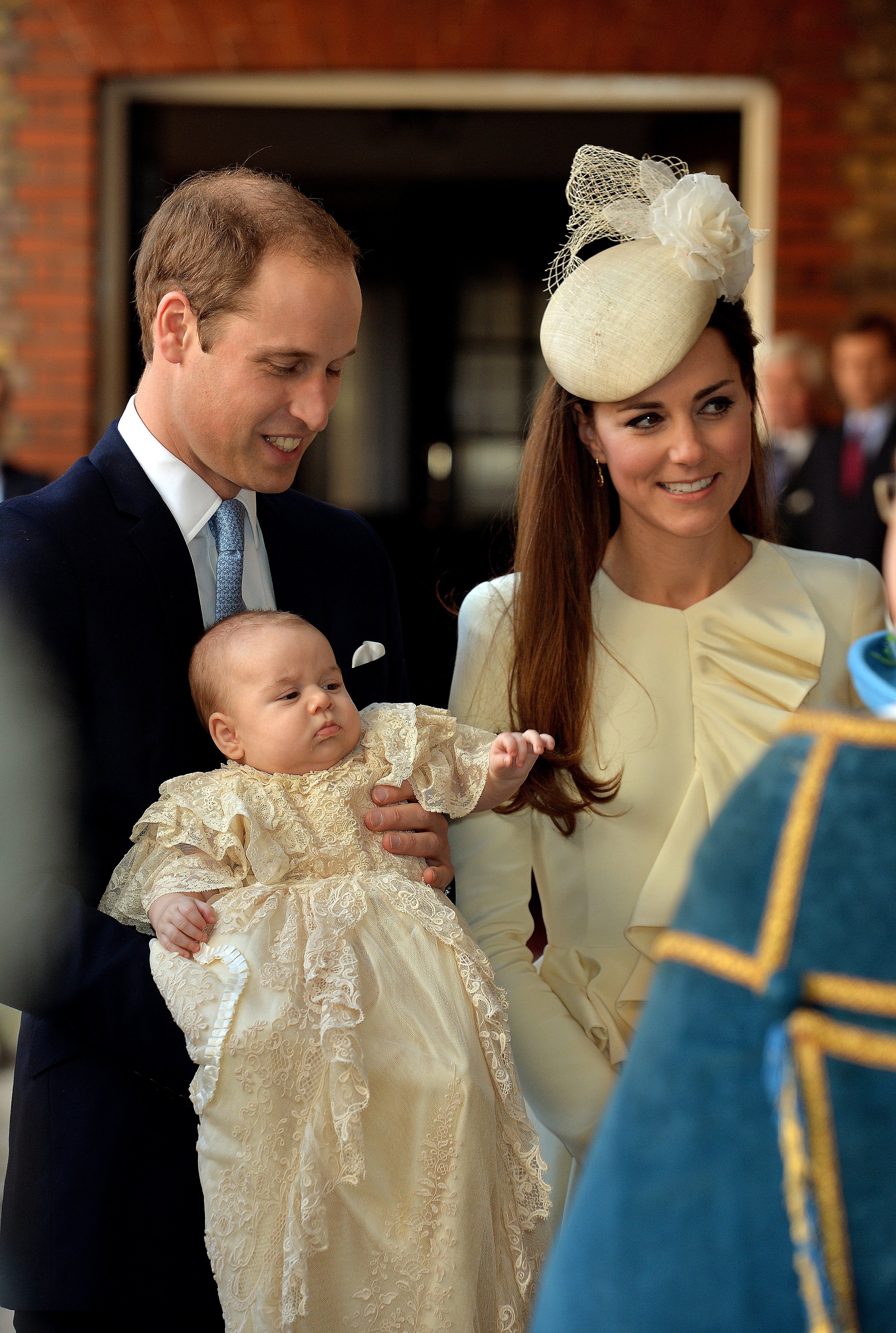 Queen Elizabeth was one of the Royals lucky enough to
wear the robe
on her christening, a luck that was shared by her children and grandchildren up until 2004 when she decided to that a replica needed to be made.