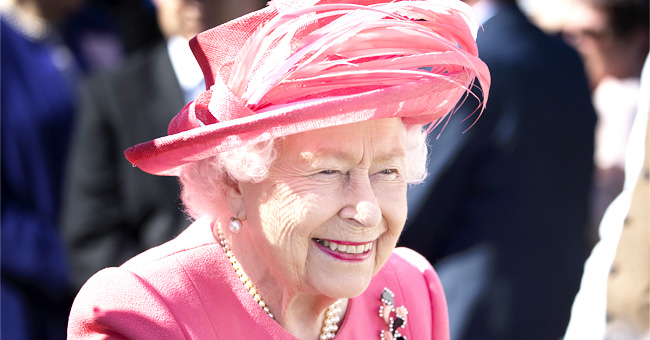 Getty Images
Daily Mail: Queen Might Skip Baby Archie's Christening Due to Scheduling Issues
Clashes arise among the Royal staff as Queen Elizabeth II reveals that she would be missing Baby Archie's christening because of unavoidable events earlier planned in her schedule.
The christening which had been planned for today by Harry and Meghan along with the child's mystery Godparents and the Duchess' mother, Doria, has been postponed because Queen Elizabeth II and Prince Charles had other engagements planned for today.
The family was, however, able to come to a consensus after a meeting, that the Christening would be done tomorrow to make room for Prince Charles to attend. The Prince had been in Wales before now to mark his 50th year as Prince of Wales.
Queen Elizabeth II who had earlier planned to spend her weekend at Sandringham with Prince Phillip and also visit the Royal Stud while there, had to cancel attending the christening slated for today.
Although it is not the first time The Queen has also missed a christening of one of her grandchildren, as she was also absent at Prince Louis' christening last year; she had intended to attend that of Prince Harry's first child.
Baby Archie's parents believed that due to The Queen's tight schedule, it would be almost impossible to find another free weekend which would be suitable to accommodate other members of the family as well as their friends, to schedule the christening.
This action has raised a lot of noise in the Royal house, as high ranking members of staff think that it was unthoughtful of Meghan & Harry to choose a day that was not convenient for the Queen and other family members who wished to attend.
A staff said:
"Her Majesty was already scheduled to be in Scotland for her annual Holyrood Week and had a prior engagement at the weekend. There is a feeling amongst some that they should have been more accommodating about the date."
The staff continued:
"There is a huge support for the couple for not wanting to conform to tradition. They are young, they are striking out on a different path from other members of the Royal Family, and there is enormous goodwill for them. But they shouldn't do that without regard for tradition."
The couple, however, insists that Her Majesty is okay with the arrangement and would be delighted to see her grandchild christened soonest.
It appears that their choice to have Baby Archie christened right away, despite his great grandmother, the Queen's absence, is just another ploy to have the baby live a private, normal life, without all the royal formalities.
Please fill in your e-mail so we can share with you our top stories!