J. Cole Uses New Track 'Sacrifices' to Shares News about Baby No. 2
Coinciding with the release of his new track from a passion project he produced, J. Cole made a very important announcement. He and his wife are expecting their 2nd child.
The arrival of the collaborative album, "Revenge of the Dreamers III" came with a pleasant surprise for fans of J. Cole who used one of his tracks in the project to reveal some fatherhood news.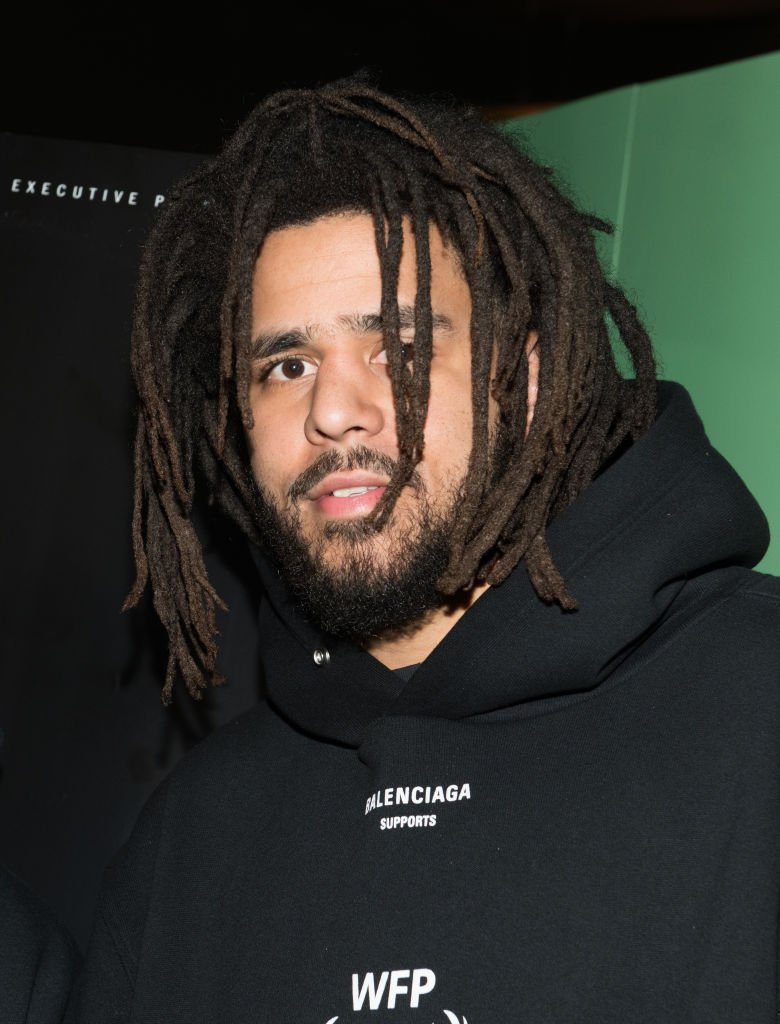 A LYRICAL ANNOUNCEMENT
Towards the end of his song, "Sacrifices" which also features Earthgang, Saba, and Smino, the 34-year-old rapper paid tribute to his wife, Melissa Heholt and likewise let it slip that she's carrying their second child.
"I had nowhere to go, she gave me a place to stay/She gave me her heart to hold/I still got that sh-t to this day," the artist/producer rapped before delivering the good news.
"She gave me the gift of my son/and plus we got one on the way/ She gave me a family to love, for that, I can never repay/ I'm crying while writing these words, the tears, they feel good on my face."
ON HIS MUSIC AND FAMILY
Jermaine Cole in real life, the rapper married Heholt in 2015 and they share a son they kept under the radar until 2018 when he revealed in an interview that his purpose in life was to be a family man along with his devotion to his music. Cole told radio DJ Angie Martinez that one of the stress points in his life revolved around his purpose.
"I just got done doing this album where every day I have purpose, you know, beyond like, clearly my obvious purpose is as a father, as a husband…But I feel like I've created a life where my purpose is too much placed in music…"
HIS PASSION PROJECT
Now it seems Cole found a way to balance his family and music by involving his wife and upcoming child in his new track as part of the album produced under his label Dreamville. 
In "Revenge of the Dreamers III", more than 100 artists took part in a 10-day recording camp to deliver 18 tracks featuring artists under Cole's label such as Ari Lenox, Cozz, and J.I.D,  as well as others like Kendrick Lamar, T.I., Dreezy, Vince Staples, Ty Dolla $ign, DaBaby, St. Beauty, Saba and more.
Ahead of the album's release, Cole tweeted his pride in the project that he says paves the way for the "unheard unsung artist" to be recognized.
"There will be someone you never heard of on this album," he wrote. "Look them up and support them if they resonate with you. A follow goes a long way."
Revenge album dropping 2nite. Know that this album represents community and the unheard unsung artist that fight and bleed daily to be felt. There will be someone you never heard of on this album. Look them up and support them if they resonate with you. A follow goes a long way.

— J. Cole (@JColeNC) July 4, 2019
HISTORY IN THE MAKING
The making of the album was featured in a 30-minute documentary which was released ahead of the album. It highlighted the important behind-the-scenes moments including how invitations were sent out to artists and some scrambled to be invited.
No doubt the tracks in this album will resonate in airwaves for a long time.