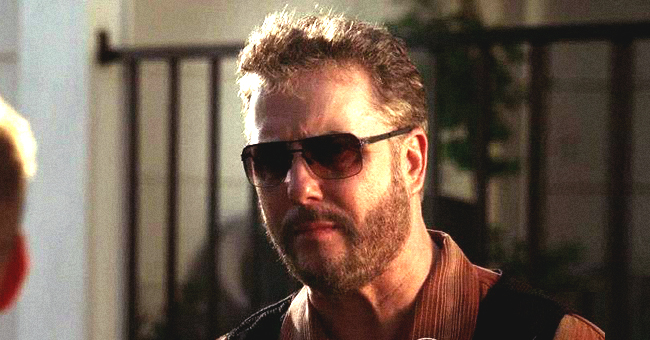 Source: Facebook/William L. Petersen
William Petersen of CSI's Near-Death Experience after an Onstage Accident
Best known as Gil Grissom on "CSI," William Petersen shared how a choppy day once ended in a near-death experience during the early years of his career.
Born in Evanston, Illinois, on February 21, 1953, William made his way on stage in the 1980s, almost twenty years before fans got to know him in "CSI." During those early acting years, William had an accident and cut his "finger in half onstage" while doing a play in Chicago.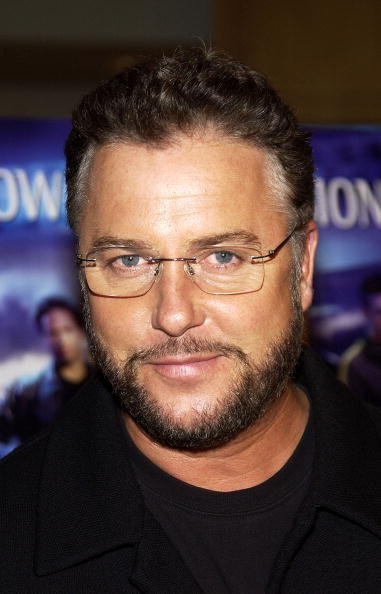 William Petersen attends a special screening of "CSI: Crime Scene Investigation" on September 15, 2003, at the Museum of Television and Radio in Beverly Hills, California. | Source: Getty Images.
He got rushed to the ER, but had already passed out from loss of blood by the time they got there, as William told Playboy magazine in March 2004:
"I could hear the doctors working on me, saying that they had lost my vital signs. I was on the All That Jazz escalator with a long tunnel and a lot of white light. Then I specifically remember a dominant male voice saying, 'It's not your time. Get off the escalator. You've got s**t to do.' I came to and got sewed up."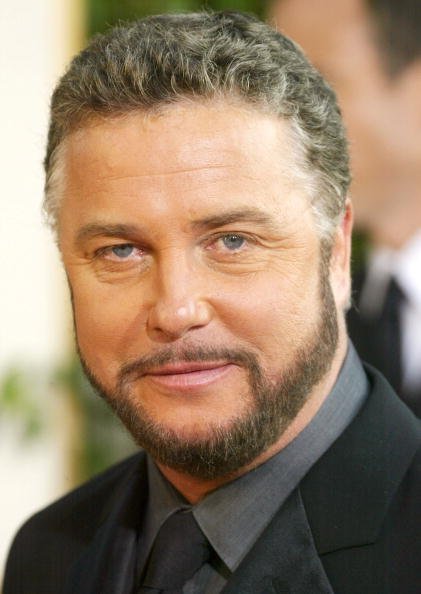 William Petersen attends the 61st Annual Golden Globe Awards at the Beverly Hilton Hotel on January 25, 2004, in Beverly Hills, California. | Source: Getty Images.
The experience left William with a comforting sense that "somewhere on the Other Side, it's good" and explained what he felt during the experience.
"And there was a great desire to get to the light. I could tell it was a great, great place. Full of love and peace and crap like that. You know, postcard stuff. I remember the whole rest of the night I was sort of blissed out by having seen that," William said.
Fans of "CSI" got to know William's character as no-nonsense and inclined to believe what he could verify as he told Menshealth in 2003.
"The show has become successful because, in a subliminal way, it offers people an answer. Everyone is so desperately seeking something, and my character, Gil Grissom, doesn't believe in all of that desperately seeking sh-t. He says, 'This is this; this isn't anything else,'" he said.
During the start of his career, William made his debut in 1981 with "Thief" which then got followed by his appearance in "To Live and Die in L.A." in 1985. The following year he starred in "The Twilight Zone" and "Manhunter." William made three more appearances in the 1980s until the next decade brought with it a booming career.
William added 18 acting credits to his name during the 1990s and included appearances in movies like "The Rat Pack," "Fear," and "12 Angry Men."
Having previously starred in series like "Return to Lonesome Dove," "The Beast," and "Fallen," William snagged the role of Gil Grissom on "CSI" in 2000. Three years later, William found love with Gina Cirone, whom he married on June 14, 2003.
The pair excitedly welcomed their twins via surrogate on July 5, 2011. According to PEOPLE, William's rep said that the boy and girl came into the world prematurely and added, "The babies are doing great and are improving every day, and we can't wait for them to come home."
Not his first introduction to parenting, William had a daughter, Maite with his first wife, Joanne Brady, whom he had a seven-year marriage with that ended in 1981.
While William's time on "CSI" lasted until 2015, he later got seen on "Manhattan" for ten episodes. The same year he produced his latest two movies, "Hurt People," and "CSI: Immortality."
Death had also played a big role in the early years of Gary Dourdan's life. Best known as William's co-star, Warrick Brown on "CSI," he had faced many struggles in his life from the age of six, ranging from the loss of a loved one to bankruptcy.
Please fill in your e-mail so we can share with you our top stories!