Last Years of 'Carter Country' Richard Paul Who Passed Away on Christmas Day at Age 58
Famous "Carter Country" star, Richard Paul died quite unexpectedly at 58 from complications of cancer.
Richard Paul was a character actor and one of the best in town too. His career spanned about 35 years and earned him a place amongst the highly recognized in Hollywood history. 
#HappyBirthday to #RichardPaul (RIP), who may be best remembered for his role as Mayor Teddy Burnside in the ABC sitcom #CarterCountry and frequent #MatchGame panelist, btd 1940. pic.twitter.com/iLrbBqwxPC

— Silver Age Television 📺 (@SilverAgeTV) June 6, 2019
Paul was famously known for his ability to switch so easily among television, motion pictures, and the stage. Unfortunately, his life and career were cut short by cancer. 
PAUL'S BATTLE WITH CANCER LASTED TWO YEARS
The Los Angeles Times aired reports that the "Fall From Grace" actor passed away one Christmas morning in his home situated at Studio City. That was way back in 1998, and it was marked untimely because Paul had only been 58 years old at the time. 
His tragic death came two years after doctors diagnosed him with cancer. The exact type of cancer was, however, not revealed. Paul, who was a native of Los Angeles, is survived by his wife of three decades, Patty Oestereich and a sister, Dorothy Kanner.
@GerryDuggan @tedcruz I just want to put this out there: Richard Paul. Slightly problematic b/c he's dead but... pic.twitter.com/vyyWsZ7nfS

— Jason (@longwall26) October 14, 2013
RICHARD PAUL'S LAST YEARS
Paul was known for many things, and his talented acting was a big part of that. He was dedicated to his acting career and had ditched his career as a therapist to get in the show business. 
Till date, one of Paul's most famous works includes his portrayal of Mayor Teddy Burnside in the classic American sitcom, "Carter Country" which lasted for two seasons from 1977 to 1979. The Californian's career also included appearances in "Murder, She Wrote," "Herbie the Love Bug" and many others.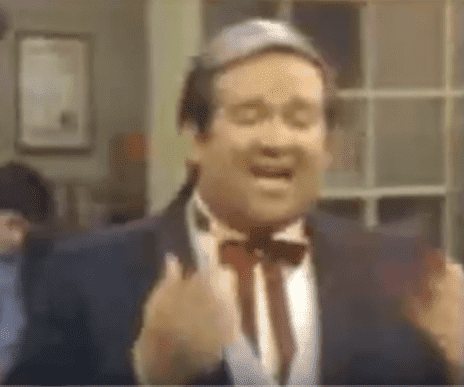 Some two years before his death, Paul starred in Milos Forman's award-winning biographical drama, "The People vs. Larry Flynt?" He also played the role of a diamond smuggler in "The Glass Cage," and a college dean in a leading role in "Mind Games." In 1997, just a year before his death, he appeared on numerous TV programs like "Rosanne" and "Drew Carey." 
Paul's last acting job was reportedly in the film, "The Independent," eight months before his death. The film was, however, not released until the year 2000. He was, indeed a significant loss to the movie industry. 
Paul was a promising talent, and he also displayed a love for singing and writing. The media also recognized him as a known animal lover, and his numerous charity works remain laudable. 
May his beautiful soul rest on in peace.