Quincy Jones' Daughter Gave Birth to His Latest Grandchild & Has Been Hiding Him for over a Year
Quincy Jones's daughter, Rashida, has undoubtedly made a name for herself by following in her father's footsteps in the entertainment industry.
But despite the spotlight, her fame has earned her, the news of her baby has managed to stay hidden from her millions of fans.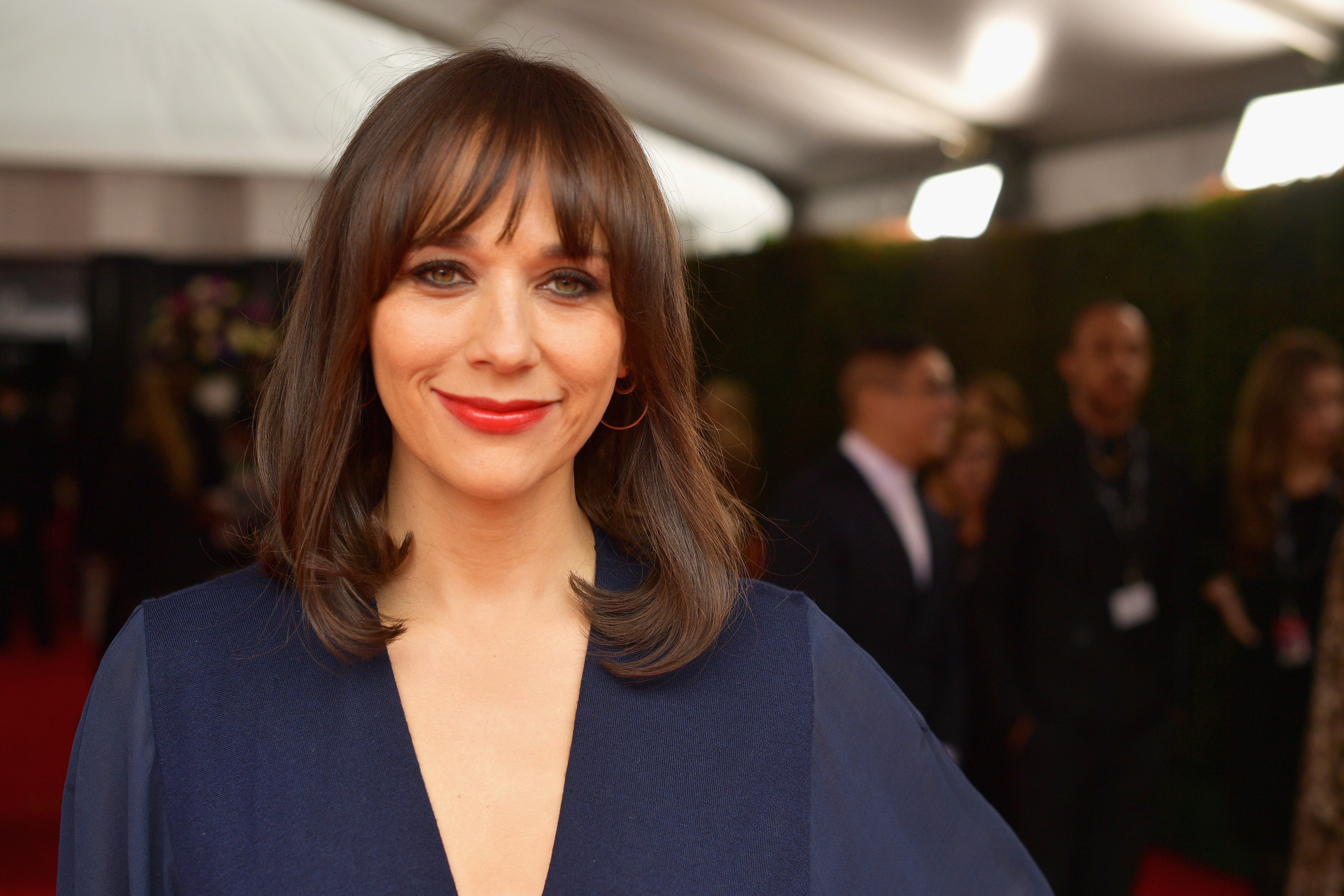 THE "SECRET BABY"
The second daughter of Quincy and Peggy recently joined the motherhood league with the arrival of her cute baby in August last year. The actress, Rashida Jones, however, did not celebrate the arrival of this new kid with her fans as expected.
In fact, until recently, many never knew of the existence of this little angel whom she had with her boyfriend of two years, Ezra Koenig. The pair have kept their son away from the spotlight for more than a year despite their reputation as entertainment icons.
The only publicly known detail about their new son is his name, Isiah Jones Koenig.
THE PROUD GRANDFATHER
The legendary singer, Quincy Jones, was more than happy to welcome his new grandbaby by his reputable daughter. The mother-of-one has a lot in common with her dad, from her love for entertainment to her excellent movie production skills and more importantly, his uncompromisable principles.
The actress and scriptwriter showed this to the world when she stood up for women and people of color by discontinuing her involvement in the animation series, "Toy Story 4," along with her co-writer, Will McCormack.
The new mother made her reasons known in a public statement saying:
"There is so much talent in Pixar. We remain enormous fans of their films. However, it is a culture where women and people of color do not have an equal creative voice."
Interestingly, the activist did not get cut out entirely from the Pixar animation series. It has been revealed that even after quitting the script midway, she still got included in the payroll of the "Toy Story" crew.
She has since then been applauded for her honesty and bravery in upholding her father's values. Many of Quincy's fans believe that the storyteller made her father proud by doing exactly what he would have done in her stead.
And Late Peggy Lipton (Raahida's mum) must be proud of her daughter as well. It looks like the Quincys have been thrown into a spiral of good tidings since the arrival of little Isaiah Jones.
The family's joy is however incomplete without late mom, Peggy Lipton. It can be recalled that the actress and mother of Kidada and Rashida died in May 2019, at the age of 72 after a long battle with cancer.
The family of the "Mod Squad " star still miss their mom and greatest love nearly two months after her death.