Quincy Jones' Daughter Birthed His Grandson & Has Kept Him Out of the Spotlight for over 3 Years
While Quincy Jones' daughter Rashida has made a name for herself in the entertainment industry, she keeps her private life under wraps. 
Celebrities are public figures who are almost always under surveillance. Given the heavy scrutiny that being under the spotlight could bring, many of them choose to protect their children from it.
One of those who have chosen to protect her child's identity is Rashida Jones. She has managed to keep her son Isaiah Jones Koenig out of the spotlight since welcoming him in August 2018.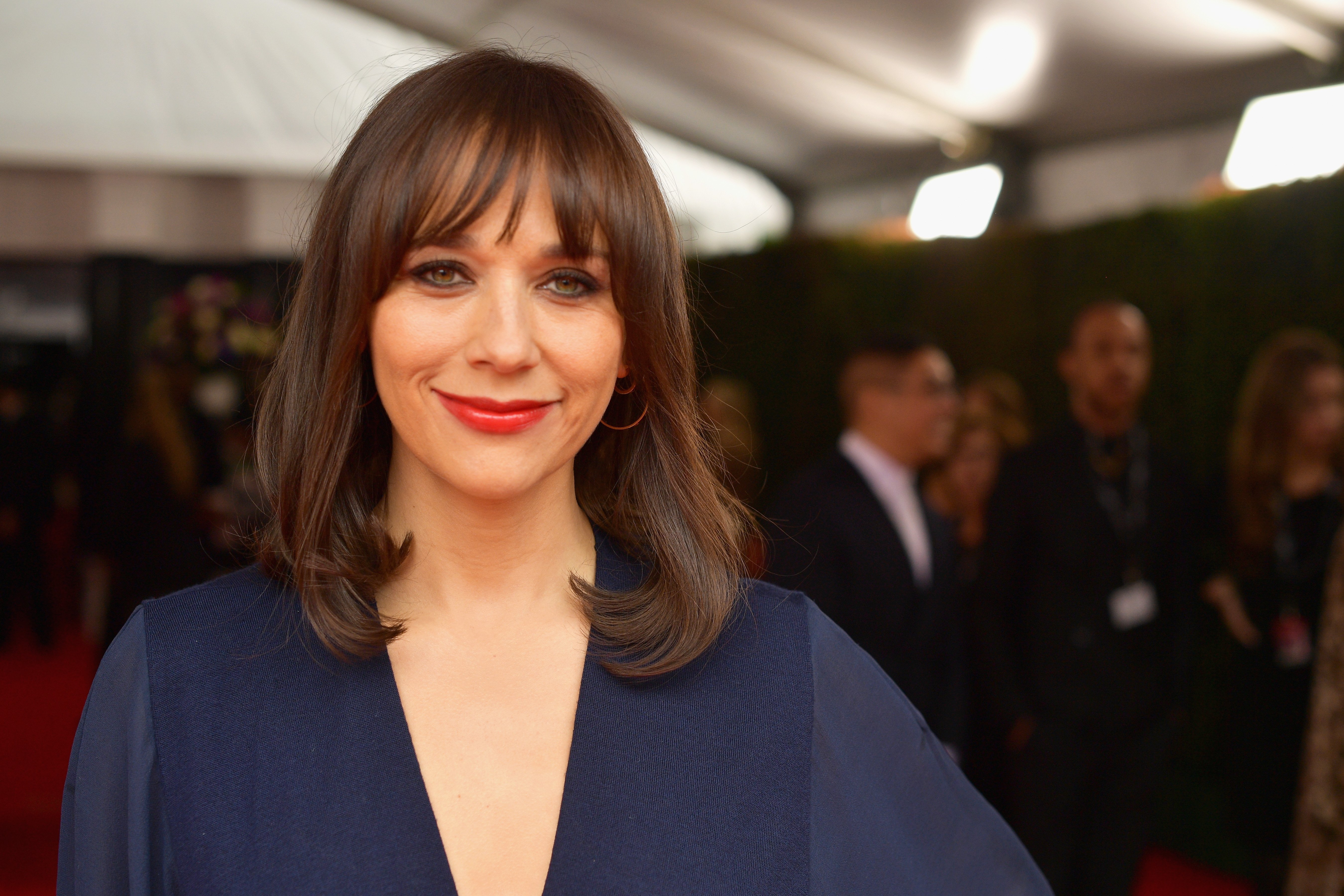 THE "SECRET BABY"
Rashida is the second daughter of Quincy and Peggy Lipton. She decided to follow in her father's footsteps in the industry, acting in hits like "The Office" and "Parks and Recreation."
 In 2018, she joined the motherhood club with the arrival of her son. Unlike other celebrities who give glimpses of their newborn children on social media, Rashida did not celebrate the same way. 
INFORMATION ON RASHIDA'S SON
In fact, it was only a couple of months after the birth of her son that fans found out about him. Rashida shares her son with Vampire Weekend lead vocalist Ezra Koenig. 
To date, no photos of their son have been shared on social media. The only publicly known detail about the little one is his name: Isaiah Jones Koenig.
QUINCY'S PRIDE
To respect Rashida's wishes of keeping her son's identity private, Quincy has not shared photos of his grandson. However, from the way he gushes about his daughter, it's safe to assume he would've easily done the same for Isaiah if given a chance. 
In 2010, Quincy proudly called his children and grandchildren "the pride of my life now." Although Isaiah wasn't born yet at the time, he most definitely feels the same way about the toddler. 
QUINCY'S PERSONAL LIFE
Quincy was married three times, first to Jeri Caldwell, with whom he shared a daughter named Jolie. He then married Ulla Andersson, with whom he shares a son, Quincy, and a daughter, Martina. 
His final marriage was to actress Peggy Lipton. They had two children, Rashida and Kidada. The actor also has two daughters from other relationships. 
RASHIDA'S LIFE
Of all his children, Rashida is the one under the spotlight the most.  She graduated from Harvard University and went on to pursue a career in acting. 
In 2019, Rashida spearheaded the creation of the film "Quincy," which the actor says is one of the most special and touching gifts he's ever received aside from his seven children. She proudly directed and wrote the film for her father. 
LIKE FATHER, LIKE DAUGHTER
She has since then been applauded for her honesty and bravery in upholding her father's values in several ways. She dropped out of writing for "Toy Story 4" to take a stand on equality for women creators.
Many of Quincy's fans believe that the storyteller made her father proud by doing exactly what he would have done in her stead. While her mom is no longer around, she would have been proud of her daughter as well.
Lipton passed away at the age of 72 back in May 2019. She fought a long battle with colon cancer before her death.