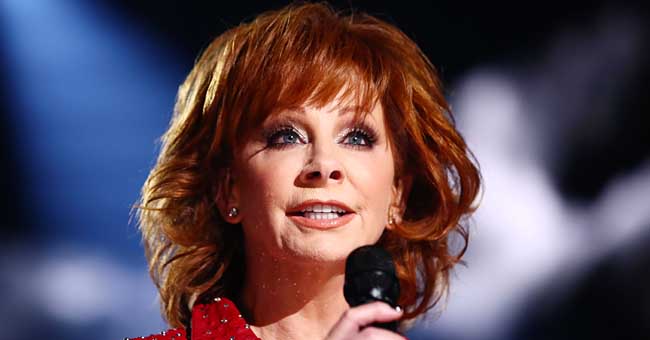 Source: Getty Images.
Life and Death of Reba McEntire's Cowboy Father Clark

As Reba McEntire grew older, she had turned more into her cowboy father than she had realized. The three-time world champion steer roper, Clark McEntire that had a soft hand of guidance for his children and a firm grip on life.
"He was a born and bred cowboy through and through," Reba wrote of her father who passed away at the age of 86 in Coalgate, Oklahoma, on October 23, 2014.
By then Clark had already earned a spot in the National Cowboy & Western Heritage Museum for his other induction as a steer roper in the Pro Rodeo Hall of Fame in 1979, the same year Reba released a song in tribute to him called "Daddy."
In 1957, 1958, and 1961, Clark won the world championships and also became the youngest competitor, at the age of nineteen, to win the overall title at the Pendleton Round-Up, which started in 1910.
But to Reba and her three siblings, sisters Susie and Alice, and brother Pake, Clark was a father and Oklahoma cattleman.
They often spent time with him on the ranch near Chockie, and Reba recalled how she used to sit on a 50-pound bag of cattle feed in the driver's seat of her father's old pickup and steer with the truck in "granny gear" since the age of five.
Clark only asked that Reba "go as straight" as she could and to stay clear of trees and bigger rocks, but it resulted in the skinning of many elm trees none the less. When Reba's mother, Jackie asked about the damaged trees, later on, Clark kept the truth to himself and blamed a hired hand instead, not willing to sell her out.
Her father always had breakfast ready by the time they had horses saddled in the fall. On the ranch, it meant gathering and weighing time, and they'd have the cattle in the pens by sunrise.
"Daddy cooked breakfast, which consisted of bacon, laying in grease on the platter; fried eggs swimming in grease on the platter; white gravy made from the grease that came from the bacon that fried the eggs and his famous, well, to us anyway, cowboy bread," she said.
As Reba reminisced about those earlier years, she also told The Oklahoman what her father taught her.
"The thing I learned from Daddy is to be competitive. He made a living by competing and so have I. The difference in his competition and mine was his winning was determined by a stopwatch. Mine was voted on. As I've grown older, I find I listen like Daddy did before I make a decision. I get all the information first," she said.
After Clark's stroke in 2011, the family found him a nursing home where he lived until his passing. As Reba's sister, Susie thought about their childhood, she elaborated on the values their father instilled in them.
"They don't make them like him anymore. He worked from daylight to dusk. And he and Mama instilled that in us kids. … Being on time is being 30 minutes early. You worked until your work is done, and you do a great job so that they will want you back," she told Tulsa World in 2019.
In April 2019, Clark got posthumously inducted into the Hall of Great Westerners at the National Cowboy & Western Heritage Museum in Oklahoma City.
Relatedly, Susie has more in common with her sister Reba than their shared love for their father. Susie sings as well, and in 2018, Reba published her version of when the pair collaborated for a rendition of a gospel song.
The magical sound that came from their collaboration on "Sky Full Of Angels" turned out to be pure gold.
Please fill in your e-mail so we can share with you our top stories!