Megan Rapinoe Shares a Celebratory Kiss with Girlfriend Sue Bird after US World Cup Win
For the two-time World Cup winner, Megan Rapinoe, it's more than just a glorious win but a chance to improve her advocacy of the LGBT community.
Following goals from star forward Rapinoe and teammate, Lavelle Rose, the United States Women's National Team (USWNT) lifted the women's World Cup trophy ahead of Netherland. 
This brings it to the fourth title overall for the women's team and second for Rapinoe, who has been very instrumental in getting the team ahead and winning the competition. Of course, it was a hysterical moment for the ladies, and Megan decided to celebrate it unusually. 
The soccer star sought out her WNBA girlfriend Sue Bird and planted a kiss on the 38-year-old's lips. A gesture that's left the internet and gay community brewing with excitement. 
This isn't surprising considering the couple has been quite outspoken of one another since reports revealed they met at the 2016 Rio De Janeiro Olympics and started dating. 
Sue Bird who is a point guard for the Seattle Storm of the Women's National Basketball Association (WNBA) has been particular defensive of Megan whom she described as "a girl you just cannot shake" in her piece for The Player's Tribune
Although quite busy herself, Sue has been able to catch up on the World Cup drama and support Megan due to her knee injury. The World Cup is regarded as a perk to the unfortunate condition which has kept her out of competition since the season began. 
According to reports, her knee is getting better, but the healing is taking longer than expected, and she might not get fit in time for the current season. 
Fans believe her partner's victory at the World Cup is enough consolation, but that's left to Sue to decide.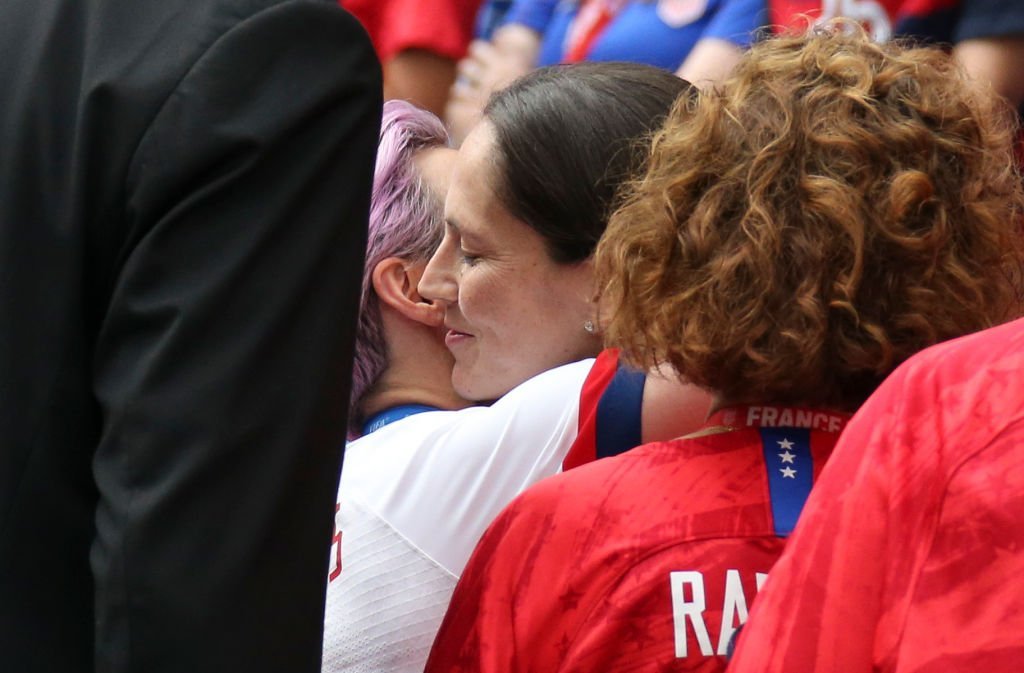 FACTS ABOUT MEGAN RAPINOE
Here are some uncommon truths about the star footballer:
She played a central role in the federal lawsuit against U.S Soccer Federation, challenging unequal earnings between the females and their male counterparts. 
When quarterback, Colin Kaepernick joined the protest against racial injustice and police misconduct by kneeling in protest during the national anthem, Megan was one of the first white athletes to support his struggle. In solidarity with Colin, she refused to sing 'The Star-Spangled Banner' alongside her teammates. 
She has a brother who battled drug addiction for years and is working hand-in-hand with him through his rehabilitation. He wants to make contributions to the community like Megan, reports revealed.