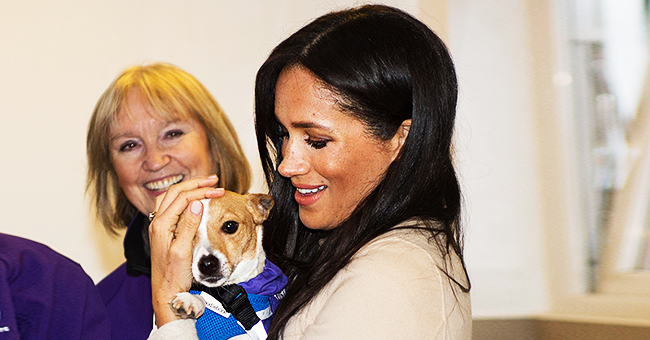 Getty Images
The Sun: Meghan Markle Reportedly Keen on Adopting a Rescue Dog for Baby Son Archie

The Duchess of Sussex reportedly wants her son to grow up around a loyal and playful dog which she plans to adopt from a rescue pound.
The Sun recently reported about Meghan Markle's plan to adopt a rescue pup for her two-month-old son, baby Archie, to grow up with at their home in Frogmore Cottage, Windsor. While Archie is still an only child, having a pooch around is the best companion and a source of entertainment.
"Meghan really wants a dog with whom Archie can associate his childhood," said a royal insider. "She hopes they strike up an incredible bond and Archie can make plenty of memories."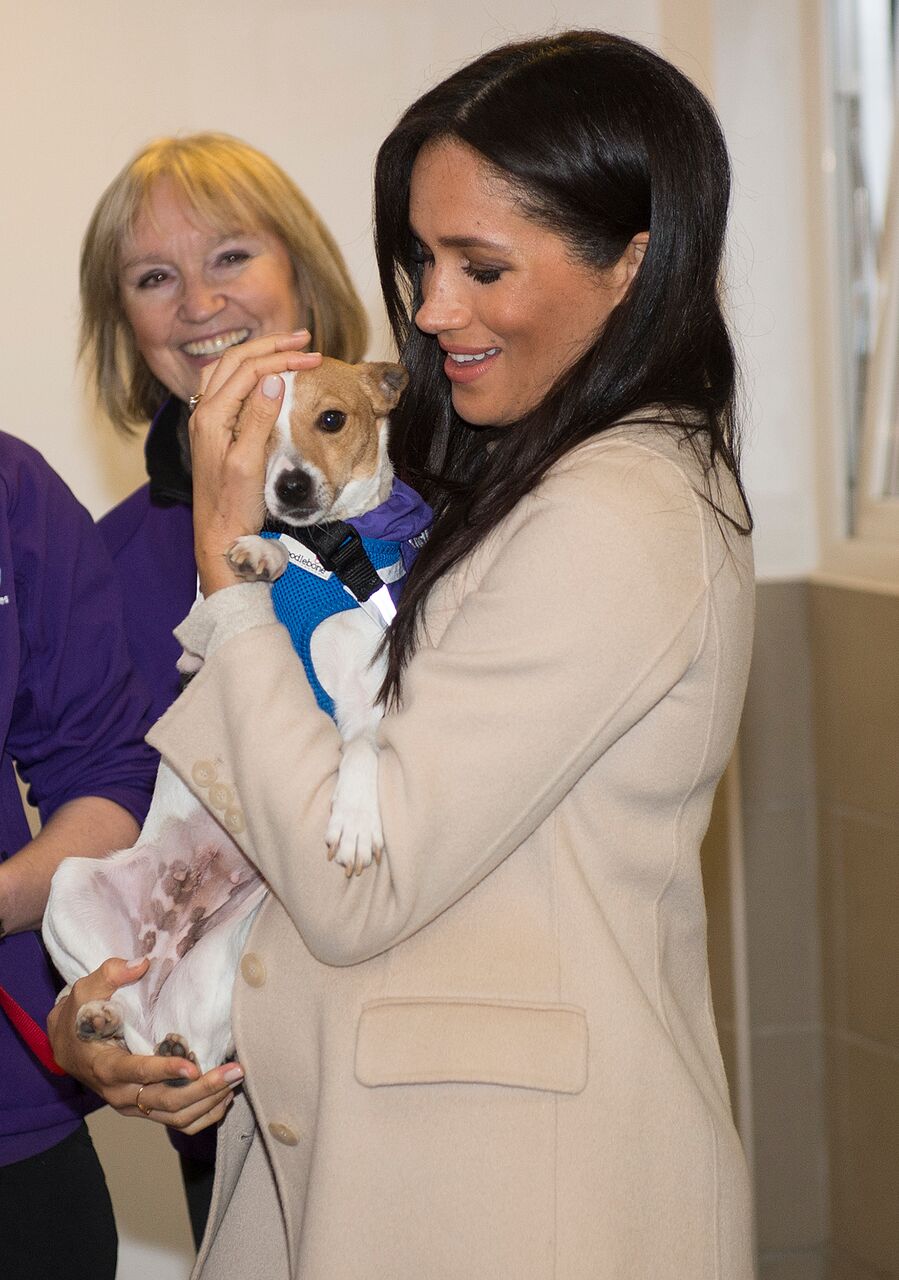 Meghan Markle cradling a dog. | Source: Getty Images
There are currently two dogs in the royal household of Markle and Prince Harry -- a labrador and a beagle, yet three may be the perfect number of the duchess. Her idea came shortly after Archie's Christening over the weekend.
Markle is a dog lover herself, being a patron of animal welfare charity Mayhew. She also owned a Labrador-German Shepherd cross rescue dog when she lived in Toronto and was devastated to know he was too old to travel with her to the U.K.
The royal family is a dog-loving clan, with the Queen having over 30 corgis since she turned 18. In April last year, reports said that the Queen was heartbroken over her dog, Willow's passing, after keeping her company throughout her reign.
The corgi passed away from a cancer-related sickness which the Queen reportedly didn't want her to suffer any longer. Willow was put down at Windsor Castle on April 15 -- a devastating day for the Queen.
Willow was present on many important occasions, including her Majesty's 90'th birthday where the dog stayed beside the Queen. The 14-year-old corgi was the last of purebred corgis that came from the royal line.
Please fill in your e-mail so we can share with you our top stories!