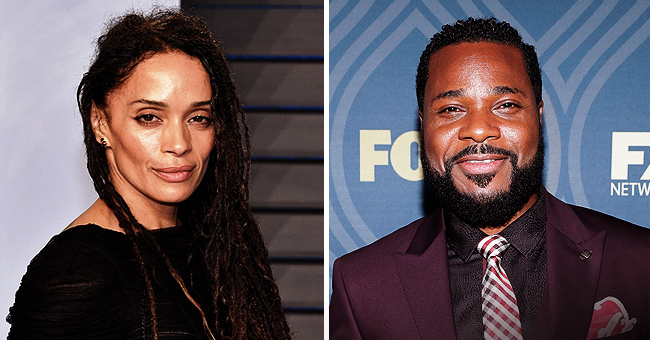 GettyImages
Malcolm-Jamal Warner Once Had a Crush on Lisa Bonet but 'Never Had a Shot'
Malcolm-Jamal Warner, the actor who gave life to Theo Huxtable on "The Cosby Show," once confessed he used to have a crush on Lisa Bonet, who was his on-screen sister on the show. However, he always knew he didn't stand a chance.
It's normal for child actors and teenagers that grow up in the entertainment industry to develop crushes and relationships with their co-stars, and Malcolm-Jamal Warner was not an exception to hormones.
JUST A LITTLE CRUSH
The actor, who was 14 at the time he started playing Theo Huxtable, confessed in an interview with Access Hollywood a few years ago that he used to have a crush on his co-star Lisa Bonet, who played the role of Denise Huxtable, Theo's sister.
"Early on, it was Lisa, just because we were so close in age," he admitted.
"But, you know, I never had a shot," Warner continued. "You just know. At 13, 14, you know when you have a shot or not, even at that age."
A UNIQUE BOND
Although he had to conform with a friendship, Warner says the bond he created with Bonet and the rest of the cast will always be there, and even these days, he's still fond of the "A Different World" actress.
"But I'm cool with everyone on the show, because we all, you know, bonded over such a unique experience that that bond, no matter how much time goes by that we don't speak, that bond is still there, very strong."
GOING THROUGH DIFFERENT PATHS
Eventually, Lisa would grow up to marry and divorce Lenny Kravitz, with whom he shares daughter Zoe, and now, she's married to "Aquaman" actor Jason Momoa, with whom she shares two children, son Nakoa, and daughter Lola.
Warner is also now a father and husband, although he prefers to keep the identity of his family away from the spotlight.
Warner, who's now giving life to Dr. AJ Austin on FOX's medical drama "The Resident," kept his marriage a secret until he announced the birth of his daughter two years ago.
KEEPING HIS FAMILY UNDER THE RADAR
On a visit to "The Wendy Williams Show," Warner explained that privacy is crucial for him, as he said he works as hard on his career as he does to maintain a private life away from the cameras and the scrutiny from the media.
"I have a lifetime for that, and I know it's going to happen eventually, so I want to keep her as much under the radar as I can," he said of posting his daughter on social media.
"Anything that is mine quickly becomes hers. My food. My heart. My choice of music in the car. And, yes, even my chair at work. My dad says the car keys are next, but those are pretty much hers too. She loves pressing the red panic button to make the horn go off. Yep #imawrap#wrappedaroundherfinge."
Warner is clearly enjoying fatherhood, and as he told Williams, even though it sounds cliché, he's currently "living his best life."
Please fill in your e-mail so we can share with you our top stories!