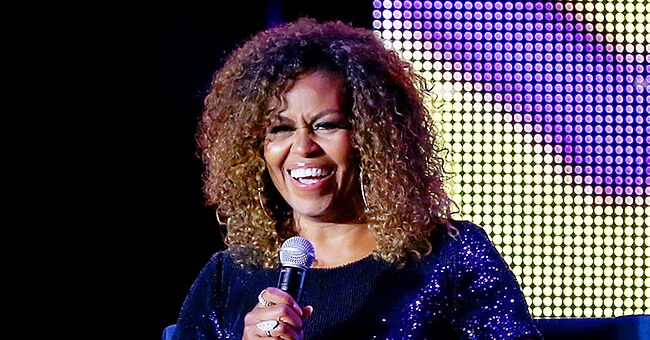 Getty Images
Michelle Obama Sparkles in an Interview with Gayle King

Michelle Obama looked incredible in a sparkly midnight blue jumpsuit during an interview with "CBS This Morning" co-host Gayle King recently.
Michelle, 55, made a big appearance at the Superdome in New Orleans for the 25th annual Essence Festival and sat down for an interview with Gayle.
"But I'm here to tell you, there is nothing we can't do or change when we as a collective put our minds to it."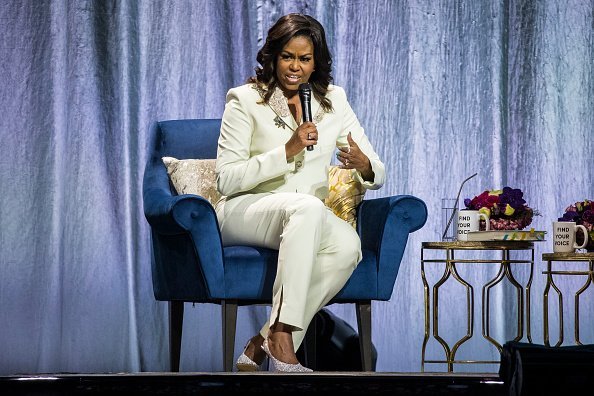 Michelle Obama at the Ericsson Globe Arena on April 10, 2019 in Stockholm, Sweden | Photo: Getty Images
Michelle donned a belted, sparkly midnight blue jumpsuit and made a statement by wearing her natural hair, flaunting her lovely curls.
The former first lady took to Instagram to share a photo of herself with the famous television personality. She wrote:
"What a great night here in New Orleans celebrating 25 years of#EssenceFest and #BlackGirlMagic. Thanks to @GayleKing for sitting down with me to talk about all things #IAmBecoming, relationships and just how hard it is as women to put ourselves first."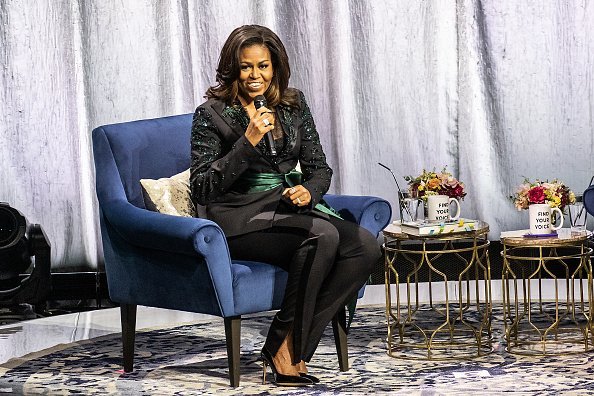 Michelle Obama at Oslo Spektrum on April 11, 2019 in Oslo, Norway | Photo: Getty Images
As of this writing, the snap already amassed over 741,000 likes, and many people admired her for wearing her hair natural.
One fan commented: "The hair!!!!!! I love everything you stand for and I also love your hair!!!'
"I speak for white-haired old hippies, we applaud your luscious curls, reminds us of AngelaDavis and the power of her Afro. May we all reach up to go as high as you when so many are low," added another.
"Just when I thought you couldn't be any more stunning, you go and do this to your hair! Simply amazing," another person commented.
Someone else wrote: "Now this is a (woman) to idolize, the true epitome of excellence and class."
During the interview, Gayle asked Michelle if she's living her best life. To which she replied:
"The Obama family is doing fine."
However, she added that for their family, it's insufficient that they are just doing fine.
"Barack and I aren't living our best life until we're all living our best life," said Michelle.
The mother-of-two then noted that talk show host and politician Al Sharpton said the power that black people have is frequently undervalued.
"But I'm here to tell you, there is nothing we can't do or change when we as a collective put our minds to it," she said. "I feel that when I'm out there. We're the ones we are waiting for. But that means we have to roll up our sleeves and do the work every single time."
Michelle continued that it's not simply voting for president every four years and expecting for things to be better, it's about improving life consistently.
Please fill in your e-mail so we can share with you our top stories!