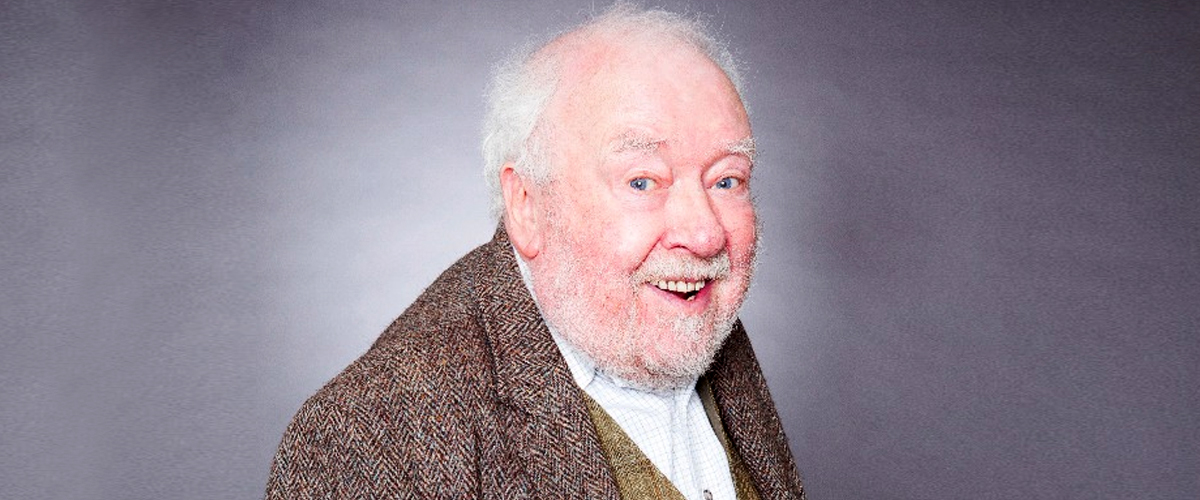 twitter.com/itvnews
Freddie Jones, 'Emmerdale' and 'The District Nurse' Star, Dies at 91
Freddie Jones, the actor who portrayed Sandy Thomas in the soap opera "Emmerdale" from 2005 to 2018, passed away aged 91, announced his agent Lesley Duff.
Although the cause of his death has not been revealed yet, Freddie died on the evening of July 9 "after a short illness," reported Duff.
After confirming his death, Duff shared:
"Freddie was a much loved and admired actor, known for his triumphs in classical theatre, film, and television. He will be greatly missed by all who had the pleasure of knowing him and most especially his family."
The actor's most memorable role was Sandy Thomas on "Emmerdale." He appeared in more than 500 episodes and, in 2018, the show's producers offered him another contract to stay for one more year, but he refused to take it.
Sandy was the father of Ashley Thomas in the soap opera and, since Ashley died, Freddie knew that his character wouldn't have as many participations as he would have wished.
Apart from that, he pointed out that he used to travel three hours by car, stay in a hotel, get up the next day to say "maybe three sentences," and then come back home in a three-hour ride.
"I can't justify staying, even though Emmerdale was very generous in asking me to," added Freddie, who portrayed Dr. Emlyn Isaacs on "The District Nurse" and Claudius on "The Caesars."
Freddie is survived by his wife Jennifer Heslewood and three sons, including "Detectorists" and "Wayward Pines" actor Toby Jones.
Please fill in your e-mail so we can share with you our top stories!