Life and Death of Kurt Russell's Dad Bing, Also Known as Deputy Clem Foster from 'Bonanza'
Kurt Russell comes from a family of celebrities, with his father Bing once being known for playing Deputy Clem Foster in "Bonanza." Bing lived a great life as an actor and the owner of the Portland Mavericks Baseball Club. 
Born Neil Oliver Russell on May 5, 1926, in Brattleboro, Vermont, Bing wanted to be an actor since childhood and studied drama at Brattleboro High School. His ties with baseball began during his school years when he became the unofficial mascot for the New York Yankees. 
Since then, his love for baseball grew, and it led to friendships with the likes of Joe DiMaggio and Lefty Gomez. He ended up being known in the baseball world as the owner of the Portland Mavericks Baseball Club.
HIS BASEBALL PROJECTS
Bing was known as the owner of the only independent team in the Class A Northwest League. He was considered an innovator, keeping a 30-man roster because he believed some players deserved one last season.
His motto was "FUN," creating a park that kept all corporate partnerships outside the gates. He also hired the first female general manager in professional baseball and then hired the first Asian-American General Manager.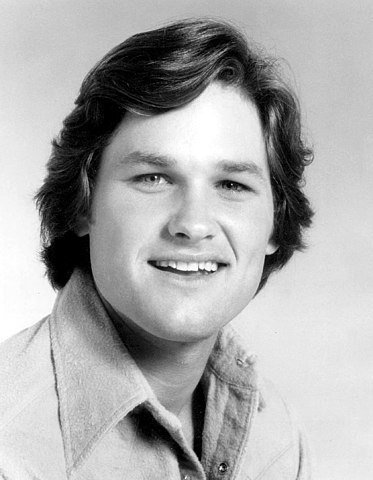 HIS PERSONAL LIFE
After his hiring decisions, the Portland Mavericks set a record for highest attendance in Minor league history. They also went on to win the pennant. Ex-major league players and aspiring players also flocked to his tryouts, some coming from as far away as Africa and France. 
During a stint as the manager of Teddy's Restaurant, an employee, Alfreda Couitt, introduced him to Louise Julia Crone, whom he married on October 5, 1946. Together, they shared four children, including Kurt and Jill Russell. 
HIS ACTING CAREER
Five years after getting married, Bing made his first on-screen appearance in "The Living Christ Series," and eight years later, snagged the role as the deputy on "Bonanza." By then, he had starred in several shows like "You Are There," "Cavalcade of America," "Highway Patrol," and "The Loretta Young Show."
It was after "Bonanza" ended in 1972 that he focused on baseball, where he made his significant decisions as a team owner. Baseball fans flocked to their games, and so the Major League Baseball rekindled interest in the game in Portland, resurrecting the Portland Beavers franchise.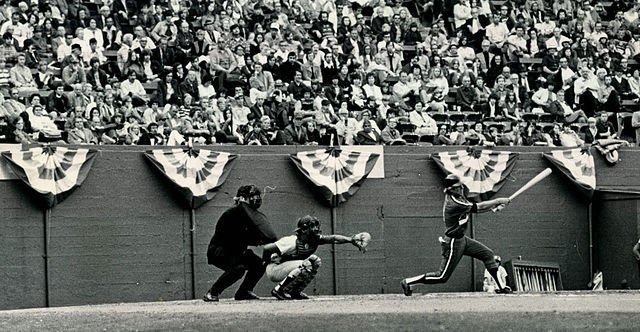 KURT RUSSELL AND BASEBALL
During an interview in 2014, Bing's famous son Kurt elaborated on how baseball formed part of their lives growing up. He admitted that growing up, baseball was always the family business, saying:
"[Show business] was how he made his living, and that was how I later started, you know, to make my living. But baseball was always the family business."
CONTINUING HIS ACTING CAREER
All the while, Bing continued his acting career. In 1979, Kurt and Bing starred together in the television film "Elvis," where Kurt portrayed the role of Elvis Presley, and Bing that of Vernon Presley, Elvis' father. 
In 2015, Kurt recalled how Elvis and his father both got starstruck when they met on set one day. Bing and Louise had dropped Kurt off at the MGM set, and while Bing had a quick chat with some of the crew members, Elvis spotted him and asked Kurt to introduce them.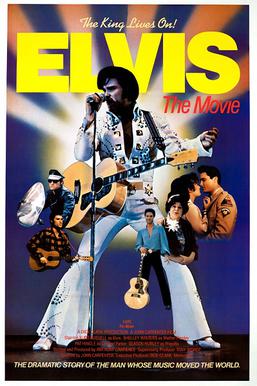 A MEMORABLE CONVERSATION
After Elvis greeted Bing, he asked a question Bing never expected: "I've seen you in a lot of Westerns, and I love the way you wear your hat. And I was just wondering, that if I ever do a Western, would it be ok if I wore my hat that way?"
Feeling "honored" by the request, Bing gave Elvis the green light. Bing went on to have an incredible acting career that included 177 credited appearances in television and film before he passed away at the age of 76 on April 8, 2003, in Thousand Oaks, California.
BING'S DOCUMENTARY
In 2014, Bing's grandsons, Chapman and Maclain Way, released a documentary about Bing, his love for baseball, and his team called "The Battered Bastards of Baseball." The documentary received raving reviews after its debut at the Sundance film festival.
From Chapman's perspective, his grandfather saw his involvement in baseball as a chance to give others what he never had. He believed that, like his players, his grandfather never had the chance to be a star. 
KURT RUSSELL AND HIS DAD
Kurt grew up in Thousand Oaks, California, with his siblings, where his life decisions were inspired by his father's own life. Aside from acting on several projects like "The Travels of Jamie McPheeters" and "The Barefoot Exclusive," he also ventured into baseball. 
He ended up playing for the Portland Mavericks as a second baseman. He remained in the league for two years, but a 1973 shoulder injury put an end to his baseball career.
KURT RUSSELL'S CHILDREN
In 1979, Kurt married Season Hubley, and together they share a son named Boston. Now, however, he is in a long-standing relationship with Goldie Hawn, and together they share a son named Wyatt. 
He is also a stepfather to Hawn's children, Kate and Oliver Hudson. Kate had a lot to say about Kurt last Father's Day, calling him her "loyal protector" and a "wild and sometimes untamed adventurer father."
Kurt and Hawn have been together for 38 years after working on the 1984 comedy "Swing Shift." They are perfectly happy with where they are and have no intentions of getting married.