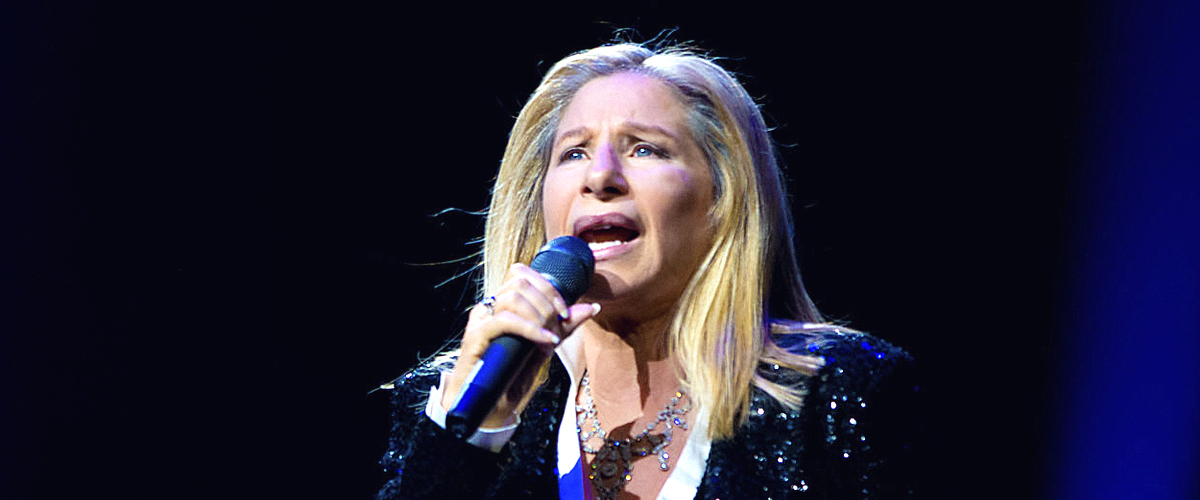 Getty Images
Barbra Streisand Mentions Meghan Markle's Sparkling Ring in a Funny Song
Barbra Streisand had a little bit of fun with her British fans during her most recent concert, where she referenced the famous Duchess of Sussex and her sparkling ring.
The beloved singer performed at Hyde Park, in London, on June 7 and couldn't help but poke Meghan Markle, much to the delight of the thousands of fans who showed up to see her.
While singing, Streisand took the liberty of changing one of her lyrics to include a reference to the Duchess: "When the sun begins to sparkle, like that ring on Meghan Markle."
MEGHAN'S PRIZED ENGAGEMENT RING
The 77-year-old was most likely singing about the fabulous ring that Prince Harry proposed to Markle with, which was reportedly upgraded by replacing the gold band with several tiny diamonds.
Nevertheless, fans loved it and cheered wheb they heard Meghan's name being mentioned, with some of them taking to social media to share the special moment with the world.
BRINGING THE PRINCE OF WALES INTO THE MIX
But Meghan wasn't the only member of the Royal Family that Streisand brought up during the concert. With photos of herself and Prince Charles in the background, the singer addressed the rumors regarding an alleged affair the two had.
During the show, Streisand recalled one of the headlines that stuck with her, "Barbra charms her prince, Charles," adding that, if she had played her cards right, she could have been the first Jewish Princess.
Streisand and Charles met for the very first time on the set of the 1974 film "Funny Lady," only to cross paths again in 1994 at the Wembley Arena.
The 77-year-old performed in front of thousands of fans for an event related to the Prince's Trust Charity, but despite the passage of time, the rumors never faded.
NO PROOF WHATSOEVER
According to Christopher Andersen, author of "Game of Crowns: Elizabeth, Camilla, Kate and the Throne," the singer and the Prince of Wales "had a secret rendezvous at the Bel Air Hotel that no one [knew] about."
Streisand jokingly said that, if she had played her cards right she could have been the first Jewish princess
In the 2016 book, Anderson shared that the secret encounter took place after Charles split from Princess Diana, but, so far, no proof of that meeting has ever been found.
Please fill in your e-mail so we can share with you our top stories!