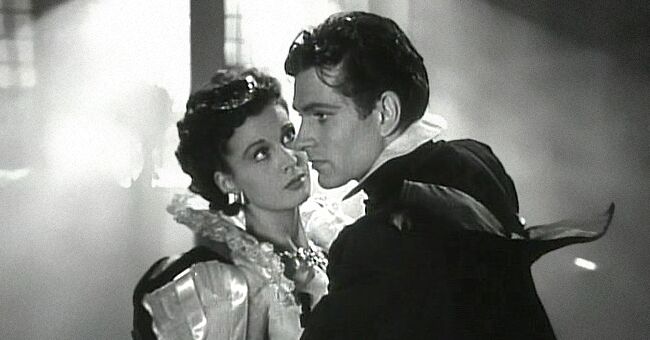 flickr.com/Insomnia Cured Here
Story behind Vivien Leigh and Laurence Olivier's Tragic Love Story
Vivien Leigh and Laurence Olivier's marriage spanned two decades before ultimately breaking under the weight of extramarital issues and mental illness.
The love letters between Leigh and Olivier uncovered significant details that describe the evolution of their relationship. According to The Hollywood Reporter, these letters initially became exposed as part of an archive bought from Leigh's belongings during an auction by Sotheby's.
"I woke up absolutely raging with desire for you my love … Oh dear God how I did want you. Perhaps you were stroking your darling self."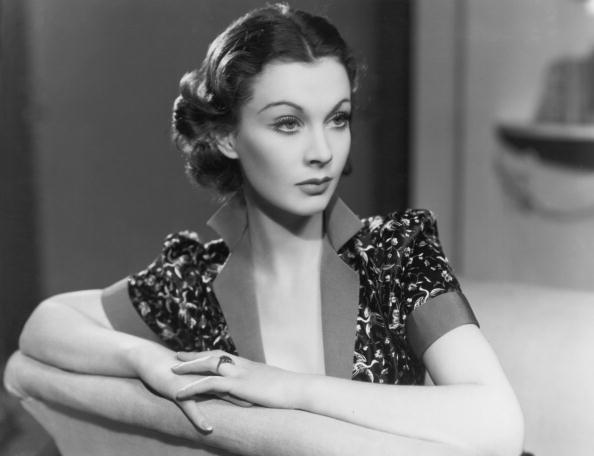 English actress Vivien Leigh in 1937 | Photo: Getty Images
FIRST MARRIAGE
In 1931, Leigh met her first husband Herbert Leigh Holman, a barrister 13 years her senior. They got married a year later, and in 1933, she gave birth to their daughter, Suzanne.
Holman didn't like Leigh's passion for the theater, and it ended up one of the aspects of their troubled marriage. This would eventually lead to a relationship between Leigh and Olivier.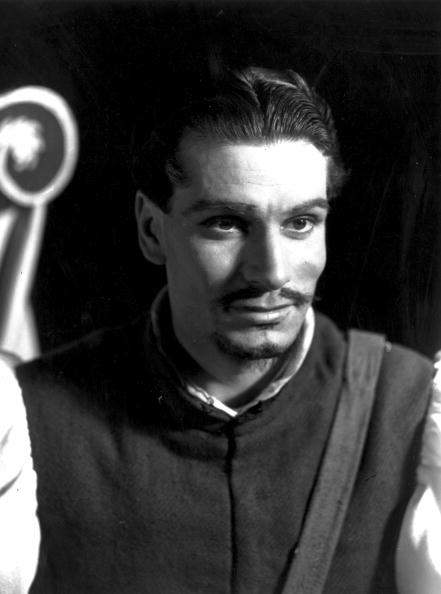 Laurence Olivier in 1938 | Photo: Getty Images
MEETING OLIVIER
Olivier first saw Leigh at "The Mask of Virtue" in London in 1936. The actor was very impressed by her performance, so he congratulated her. The two then developed a friendship.
While acting as lovers in the 1937 film drama "Fire Over England," Olivier and Leigh started an affair, but Olivier was still married to actress Jill Esmond at the time. Meanwhile, Leigh was also married with a kid.
The next year was a critical time for them, as they were trying to widen their careers. When Olivier was picked to star in the 1939 film adaptation of "Wuthering Heights," he abandoned Leigh in England.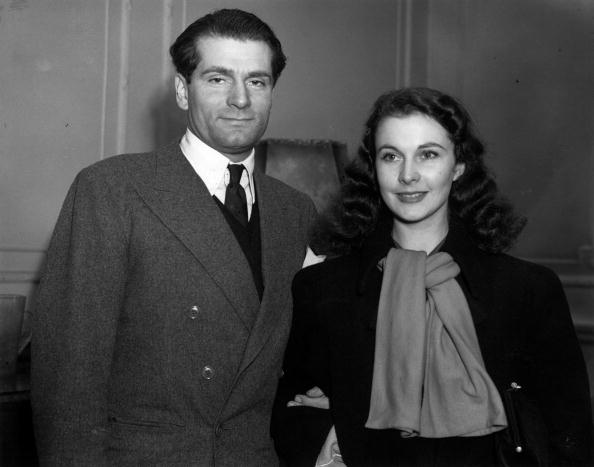 Laurence Olivier and Vivien Leigh after their arrival in England from Hollywood to play their part in WW II | Photo: Getty Images
STRUGGLE WITH MENTAL ILLNESS
The actress then started showing the first signs of a lifelong mental illness. She didn't get help for her condition since there was no finding or treatment for bipolar disorder at the time. In spite of the fact that she endured mood swings, Leigh was still offered a role in "Wuthering Heights."
However, as indicated by A. Scott Berg in "Goldwyn: A Biography," Leigh chose to turn down the offer, frustrated she was not offered the lead role.
EXCHANGING LETTERS
During their time apart, the couple exchanged love letters. In one of the letters, according to The Guardian, Olivier wrote:
"I woke up absolutely raging with desire for you my love … Oh dear God how I did want you. Perhaps you were stroking your darling self."
To which Leigh answered, writing:
"Oh dear sweet, I haven't done anything … If we loved each other only with our bodies I suppose it would be alright. I love you with much more than that. I love you with, oh everything somehow, with a special kind of soul."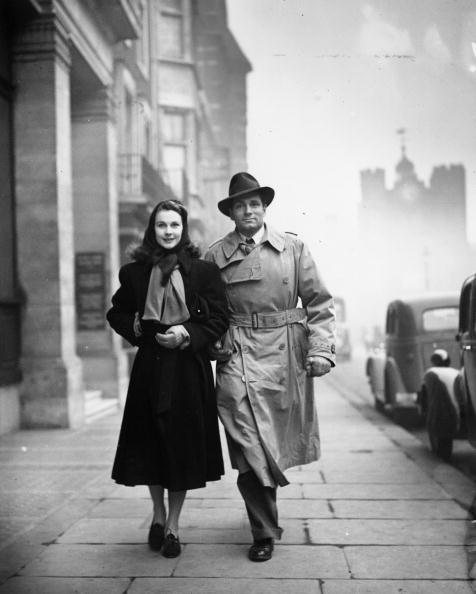 Laurence Olivier and Vivien Leigh after visiting a London theatre to see a revival of 'Dear Brutus' | Photo: Getty Images
THE COUPLE'S MARRIAGE
In February 1940, Esmond agreed to divorce Olivier, and Holman decided to divorce Leigh. The couple then tied the knot in August 1940.
Leigh and Olivier proceeded to star together in several films, including "21 Days Together" (1940) and "That Hamilton Woman" (1941).
In 1943, the pair came back to England to help with the war effort. Leigh was soon diagnosed with tuberculosis in her left lung.
Olivier kept in touch with her continually while she was spending several weeks in the hospital.
"Please please my angel send me word of what the doctor said, + if it is possible ask him to send me a report," he wrote. "You're the only person in the world who could make hideously selfish me love another more than I do myself."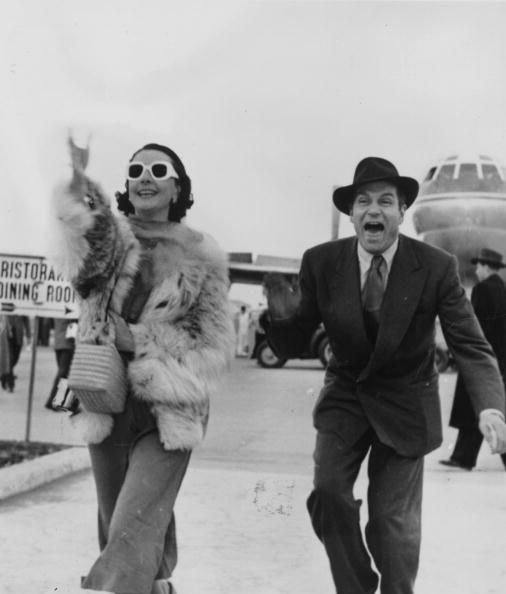 Laurence Olivier and Vivien Leigh arriving at Rome airport | Photo: Getty Images
SUFFERING MISCARRIAGES
Leigh was encouraged to quit acting, but she continued with her longtime passion. In 1945, Leigh learned she was pregnant while filming "Caesar and Cleopatra." Unfortunately, she suffered a miscarriage, which sent her into a feeling of profound sorrow. This would be the first of numerous bipolar disorder breakdowns to come.
Soon, her relationship with Olivier was gradually diminishing. They would frequently get into heated disputes over her mood swings. In 1956, Leigh discovered that she was pregnant once again, but the actress suffered another miscarriage, sending her into another time of sorrow.
THE MARRIAGE ENDS
By 1958, Leigh deemed her marriage to be over and started seeing actor Jack Merivale. During that time, Olivier also began an affair with actress Joan Plowright.
In May 1960, Olivier and Leigh went on with divorce proceedings, and their divorce was settled soon after that. Olivier then married Plowright. Although they were no longer together, Olivier and Leigh kept on keeping in touch with each other now and then.
OLIVIER AND LEIGH'S DEATH
In May 1967, Leigh's tuberculosis recurred. She appeared to recuperate after several weeks of rest. In July 1967, Merivale found her body on the floor when he entered their bedroom.
Olivier quickly made a trip to Leigh's residence when Merivale contacted him. The actor stayed until Leigh's body was removed from the flat before helping Merivale make funeral arrangements.
Leigh's passing was publicly reported on July 8. In July 1989, Olivier passed away of renal failure at the age of 82 at his home in West Sussex. The actor kept Leigh dear in his heart for the rest of his life even after his second marriage.
Please fill in your e-mail so we can share with you our top stories!