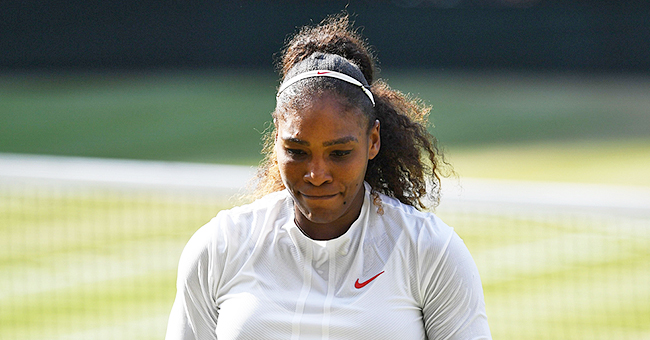 GettyImages/GlobalImagesUkraine
Serena Williams Admits She 'Started Seeing a Therapist' after Her Outburst at US Open Umpire
Tennis fans witnessed an emotional game for the star, Serena Williams as she competed for her 24th Grand Slam title in September 2018. The 37-year-old was penalized three times for violations - an act which she recently disclosed had her going for therapy.
In an exclusive essay with Harper's Bazaar, the multiple-time Grand Slam champion recounted the experience which had her losing to opponent Naomi Osaka and battles with the frustrations that came after.
According to the write-up, the reason for Selena's angered actions during the game was because she felt she was wrongly penalized three times by the umpire.
The first was when the umpire faulted her for allegedly getting signaled by her coach. The second, for smashing her racket on the ground. And lastly, when she called the umpire a thief and complained of unfair treatment because she was a woman.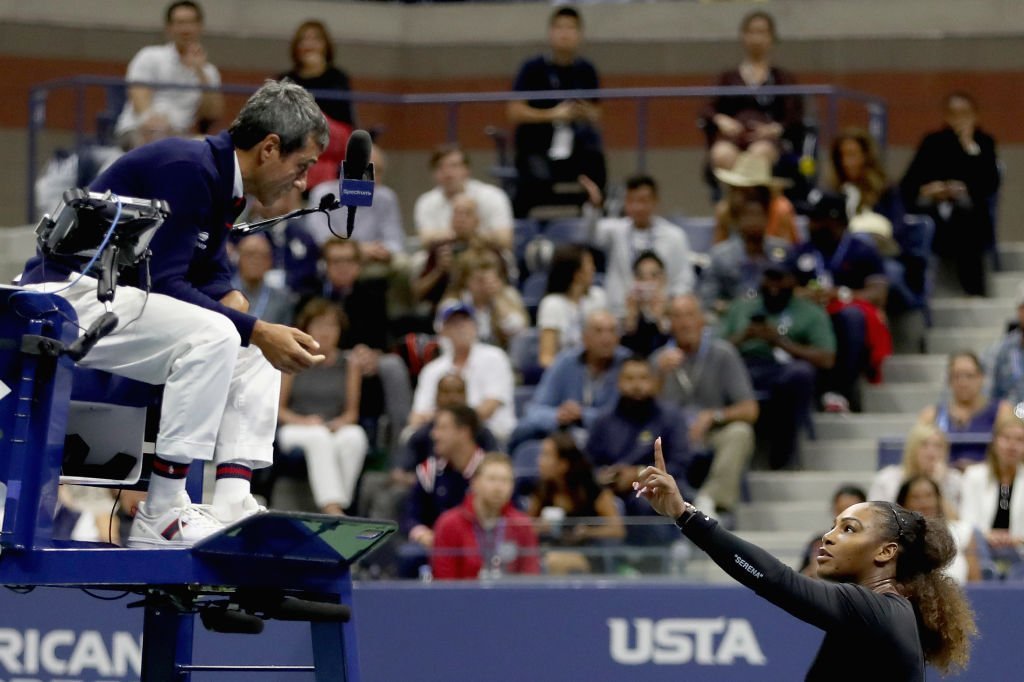 Serena Williams reacts to umpire Carlos Ramos after her defeat in the Women's Singles finals match to Naomi Osaka at the 2018 US Open | Photo: Getty Images
Selena ended up losing the game and had sleepless nights over what had happened. She felt cheated.
"How can you take a game away from me in the final of a Grand Slam? Really, how can you take a game away from anyone at any stage of any tournament?" she wrote in the essay.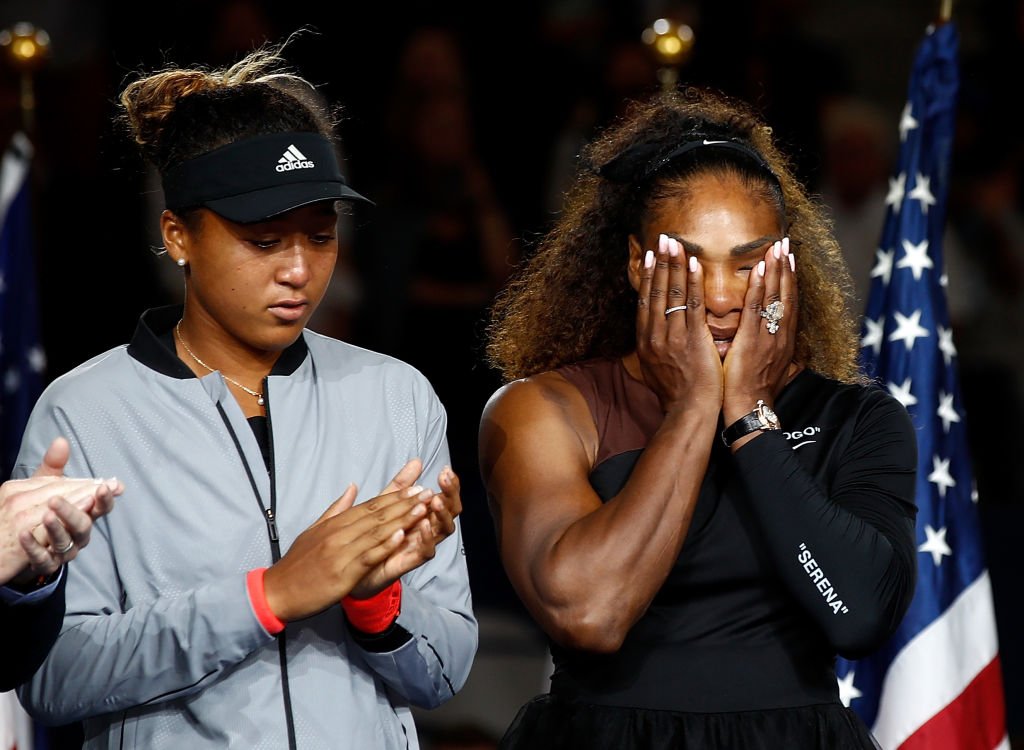 Naomi Osaka after winning the Women's Singles finals match alongside runner up Serena Williams at the 2018 US Open | Photo: Getty Images
As revealed from the write-up, days passed, and she couldn't come to terms with the experience. She started to blame herself for unknowingly stealing the shine away from Naomi's victory.
She recounted:
"This debacle ruined something that should have been amazing and historic. Not only was a game taken from me but a defining, triumphant moment was taken from another player."
In a bid to find answers, Selena sought professional help, and this was when she started to see a therapist - a decision that got her apologizing to the winner, Naomi Osaka.
SERENA HAD TO APOLOGIZE TO NAOMI THROUGH A TEXT BEFORE SHE COULD MOVE ON
As disclosed in her essay, after some soul searching and therapist sessions, Selena decided to apologize to Naomi, which she felt she robbed of a glorious moment.
"Hey, Naomi! It's Serena Williams. As I said on the court, I am so proud of you, and I am truly sorry. I thought I was doing the right thing in sticking up for myself. But I had no idea the media would pit us against each other." she wrote.
Selena went further ahead to add that she was a big fan, and emphasized her support for the 21-year-old. Naomi's reply to the text was one, which Selena revealed made her cry.
It read:
"People can misunderstand anger for strength because they can't differentiate between the two. No one has stood up for themselves the way you have, and you need to continue trailblazing."
The latter part of the essay showed that Selena had come to terms with her actions following Naomi's reply. And would continue to stand up for herself.
Please fill in your e-mail so we can share with you our top stories!