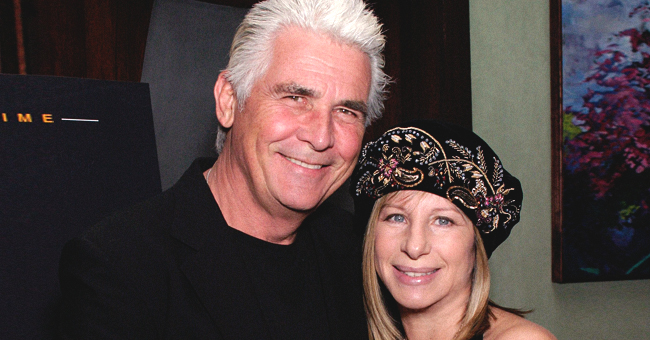 Getty Images
Barbra Streisand Shares Rare Wedding Photo Celebrating 21 Years of Marriage with Her Husband James Brolin

Barbra Streisand, 77, was a shining bride as seen in a photo she shared from her wedding 21 years ago. The post came as she celebrated her wedding anniversary with her husband, James Brolin, 78.
A rare photo from Barbra Streisand's wedding appeared on Instagram on Monday after she commemorated her wedding anniversary with a throwback snap from 21 years ago. The 77-year-old captioned the photo:
"23 years together… and 21 years married today."
Streisand looked celestial as she donned a fitted laced white off-shoulder gown, complimenting her incredible physique. The dress also had a train which the singer matched with a choker and diamond bracelet.
Streisand and Brolin's long-lasting marriage is a big thing in Hollywood as not many couples in the industry last over a decade. The power couple shared their secret to being happily married, saying the key is having separate bank accounts.
"I have my own money, and she has her own money. […] This is my third marriage, and I know what trouble can come out of marriage, so I didn't want any reason that I would ever have to be either divorced or married again. We've been in heaven for 20 years, so it works," Brolin said.
The couple also admitted to having been counseled as a means to resolve arguments to have a third person's view on things to sort out the problem, adding that: "it will dispel by the end of the session."
Brolin is the veteran actresses second husband after being married to Eliot Gould for almost a decade. According to Good Housekeeping, the two met at a dinner party and had a relationship soon after.
On July 1, 1998, two years after their first date, they decided to tie the knot in Streisand's Malibu estate. Although paparazzi swarmed the place, the celebration was kept private, including their exchange of vows where only guests heard.
Please fill in your e-mail so we can share with you our top stories!