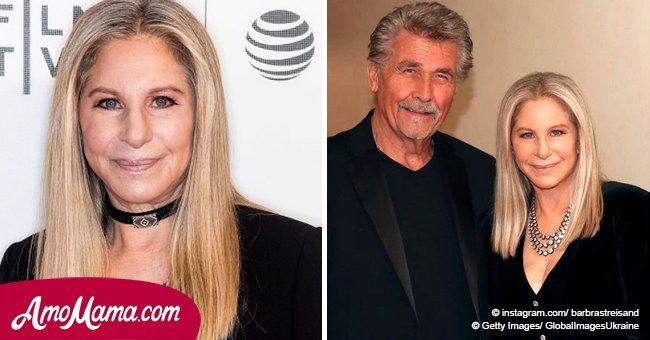 Barbra Streisand made an emotional confession about her 20-year marriage to James Brolin (Video)
It's not every day that a successful marriage comes out of Hollywood, so when a celebrity couple makes it work for 20 years, we sit up and take notice.
This couple definitely has something to teach us about relationships. Watch our video to find out their secret to a happy marriage.
Veteran actress Barbra Streisand exchanged vows with her second husband, James Brolin, on July 1, 1998. Before that, she was married to Eliot Gould for eight years, from 1963 until 1971.
As reported by Good Housekeeping, the couple met a dinner party. Streisand knew about Brolin from the film industry, and was expecting to meet a 'bearded mountain-man type.'
However, Brolin had shaved off his hair and beard for the occasion. Brolin said the moment he fell in love with Streisand, was when she jokingly asked him 'Who screwed up your hair?'
Their relationship moved reasonably quickly, even though Streisand admits it wasn't love at first sight for her. They started dating in July 1996, and by November they were living together.
When they decided to get married, Streisand shared the good news with her mother first. Then they informed their closest friends - John Travolta and his wife Kelly, Tom Hanks and his wife Rita Wilson, and Marlon Brando.
They tied the knot on the two year anniversary of their first date. Hollywood was abuzz with the star-studded ceremony and paparazzi camped outside her Malibu estate where the wedding took place.
However, the couple wanted some measure of privacy to their nuptials, and Streisand strategically placed loudspeakers outside her house so that the reporters wouldn't be able to hear them recite their vows.
'I can't tell you how lucky I am that this would happen to me so late in life," he said, according to People. "Every night is a new adventure. Sleeping is a waste of time. I can't wait to see her again in the morning.'
James Brolin, People, July 20, 1998.
The couple shared some pointers with their fans. One of their secrets is having separate bank accounts. Each has their own money, and they prefer it that way.
Brolin believes in counseling when it is needed, and Streisand believes in honesty, compassion and truth. She leaves love notes for him whenever she gets the chance.
Please fill in your e-mail so we can share with you our top stories!