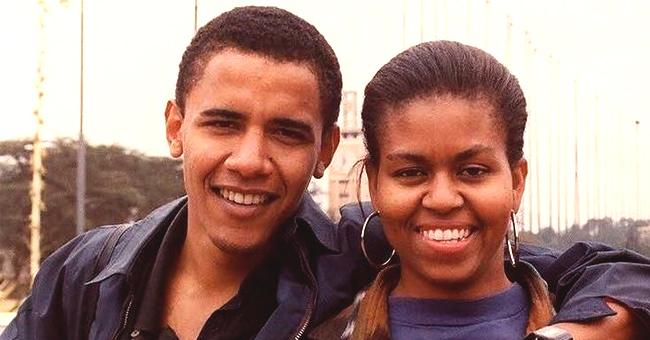 instagram.com/todayshow
Barack and Michelle Obama's First Date Hits the 30-Year Anniversary Mark This Summer
Even though they are no longer in the White House, Barack and Michelle Obama are still considering to be the true definition of "power couple," and their story started 30 years ago.
Back in 1989, when he was still a first-year law student, the former President of the United States met the woman that would change his life forever and quickly fell in love.
During an interview with Oprah Magazine, Barack and Michelle opened up about their very first date and how they were blessed by Lady Lucky.
HOW IT ALL STARTED
At the time, Barack took a summer job at Sidley & Austin, the Chicago law firm where Michelle worked. As his adviser, she was instructed to show him the ropes.
Barack recalled being "struck by how tall and beautiful she was," but Michelle didn't think much of him at first, as she didn't believe his sharp image and apparent brilliance.
She said:
"Not once, though, did I think about him as someone I'd want to date. For one thing, I was his mentor at the firm. I'd also recently sworn off dating altogether, too consumed with work to put any effort into it."
Eventually, she warmed up to him and he felt confident enough to ask her out, but she kept refusing because she was her adviser and it wouldn't be appropriate.
THEIR FIRST KISS
Barack then offered to quit his job and that did the trick. The two went for ice cream at a Baskin-Robins near his home and happily sat on the curb eating their cones.
Barack was very proud of that moment:
"I treated her to the finest ice cream Baskin-Robbins had to offer, our dinner table doubling as the curb. I kissed her, and it tasted like chocolate."
30 YEARS OF LOVE AND JOY
According to the former First Lady, that was the moment she realized she had just found someone special and everything became clear as she leaned into him.
The power couple has a beautiful story and most of it is covered in Michelle's most recent book titled "Becoming," which has turned into a best-seller since its release on November 13, 2018.
The memoir sold 1.4 million copies in its first week on the market, further surpassing any other memoirs written by previous First Ladies.
Please fill in your e-mail so we can share with you our top stories!