Meghan McCain Reportedly Is in a 'Tough Position' on 'The View' and Not Willing to Acquiesce
Meghan McCain is possibly one of the most controversial figures in the history of "The View" and it seems like the other co-hosts are not happy with her.
It has recently been reported by Entertainment Tonight that a source claims McCain feels like she is "going to war" every time she steps foot in the studio.
According to this source, whose identity is yet to be revealed, her co-hosts don't like how she handles their disagreements, in the sense that she fights too much.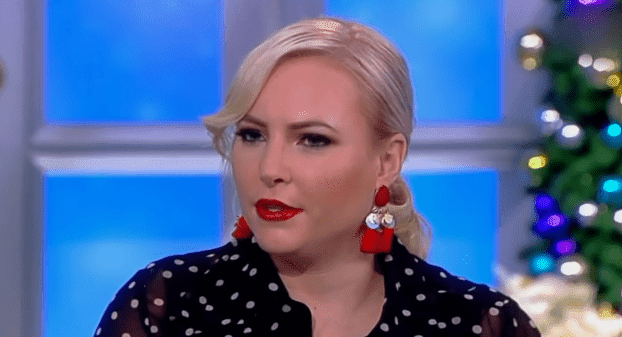 ALWAYS SPEAKING HER MIND
Viewers know that the 36-year-old has very strong opinions and is never afraid to voice them, leading to quite a lot of heated arguments with the other hosts.
The source claimed:
"She crosses so many lines because she says exactly what's on her mind and she doesn't care which of the hosts she offends. She clearly isn't trying to make friends."
FIGHTS ARE A PART OF THE SHOW
Producers of "The View" are fully aware that the members of the panel come ready to passionately debate the topics on the table and that sometimes things can get out of hand.
However, it seems like those fights often involve McCain, and although Joy Behar and Whoopi Goldberg are not offended by her standing her ground, they allegedly don't appreciate how far she takes those arguments.
She clearly isn't trying to make friends
The two co-hosts are yet to confirm the claims made by the mysterious source, but fans recently responded to the rumors that McCain would soon be leaving the show.
MOCKED BY JOSH GONDELMAN
While a few stood by her side, the majority couldn't help but celebrate, with some of them reacting in a very sarcastic manner, such as stand-up comedian Josh Gondelman.
It's wild that Meghan McCain is considering leaving The View, considering her job there really lets her play to her strengths: saying her dad's name and being wrong all the time.

— Josh Gondelman (@joshgondelman) July 3, 2019
Gondelman took to his official Twitter account to say that it was "wild" that McCain was considering leaving the show since it let her play to her strengths - "saying her dad's name and being wrong all the time."