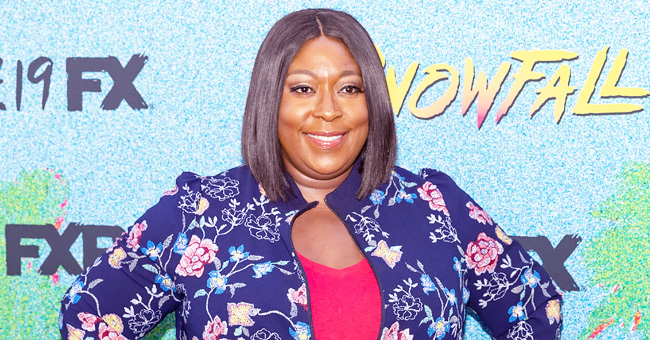 Getty Images
See Loni Love's Slimmer Frame in Sparkly Black Dress at Essence Festival

The funny co-host of "The Real" is looking snatched in new pictures showing off her splendid weight loss and says Oprah inspired her to start her weight loss journey.
Via her social media page, "The Real" co-host, Loni Love shows off her tremendous weight loss, as she looks gorgeous while hosting the Essence Festival in shiny little black dress.
In the photo the WW (formerly Weight Watchers) ambassador strikes a pose, pouting with a head tilt on the stage of the Mercedes-Benz Superdome (where the event held) with a mic raised in the air.
It was revealed on an episode of her talk show, "The Real" that Love was joining WW (formerly Weight Watchers) as an ambassador.
Although the talk show host, Love admitted to trying some whimsy diet in the past, following its failure, she was forced to seek the WW App partly because, they had an excellent app that worked for her busy lifestyle.
While speaking with "People," 47-year-old Loni Love said:
"I want to learn to keep eating real fresh food but make healthy choices so I can be my best."
She also added:
"I also have great concerns for the overall health in my community and recognize we don't take care of ourselves in the best way. Sometimes you need help. WW is a tool that can help!"
The talented comedienne who has been on the healthy living journey for some time now revealed on her show that she had lost thirty pounds and it was no easy feat.
Sharing a before and after pictures on the show, she compared her 2017 Emmy award look to her 2018 one to give everyone a better insight at how far she has come.
Love said Oprah Winfrey, another famous talk show host, inspired her to lose weight. She said:
"I was inspired by Oprah. She told me that I can still have my tequila shots, so I was sold!"
Although she had gained some of the weight back, the funny lady said it's all thanks to being in a relationship with her partner James Welsh.
While Love, who is on the fitness journey, is ready to get to work to shed the lightweight, her significant other Welsh (who had also put on a few "happy" pounds) is ok if they don't.
Please fill in your e-mail so we can share with you our top stories!