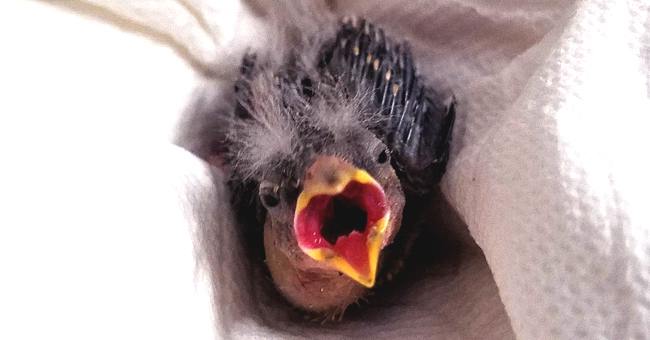 facebook.com/Wildlife Rehabilitation Center of Northern Utah
Intoxicated Man Calls Uber & Asks Driver to Take Injured Baby Bird to a Wildlife Rehab Center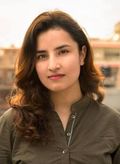 Uber driver was in for a shock when she learned that she would be driving a passenger that chirps instead of talking.
Christy Guynn, an Uber driver from OGDEN, Utah received a notification about a pickup and drove to the designated destination.
Upon arrival, she realized that it wouldn't be another regular drive.
"I got there and there's three or four guys standing out in the yard and they're holding beers," Guynn told 'FOX 13' of Salt Lake City.
"And I'm like, 'oh no. These guys are going to get in my car and I hope they know they can't bring their beer,'" she added.
The situation got even weirder when the men said that didn't call the Uber for themselves but it was for a baby bird that they found struggling on the ground.
Guynn went on to explain that the person who ordered the Uber was, Tim Crowley and he asked her if she would be willing to take the injured bird to the Wildlife Rehabilitation Center of Northern Utah as they were too intoxicated to drive.
The rescuer and his friends said that calling an Uber was a joke at first, "At first it was a joke, like, 'Hey, maybe we should just call Uber!' " Crowley told the local FOX affiliate.
"Then we were like, 'No, really. Why not? We're paying them.'" The logic being if the payment is made, the drive should take place."
Hearing a request like that would catch anyone off guard but the men also explained how the another Uber driver had refused to take the bird. Christy agreed to drive the bird to the rehabilitation center if the payment was made.
The center commended both the uber driver and the rescuer, Tim Crowley for making efforts in saving the lesser goldfinch on their Facebook.
"While we feel we've seen it all and can't be amazed by anything, there is always SOMEONE out there to prove us wron," they wrote.
"Thank you to the rescuer who helped this little one get the care it needed in a timely manner and thank you for keeping yourself safe and others on the road safe as well!"
Well, this shows that humanity exists, even if it is too drunk to drive.
Please fill in your e-mail so we can share with you our top stories!