Dolly Parton to Appear in 'Christmas at Dollywood' Hallmark Movie
Dolly Parton fans have something to look forward to this December! The singer and actress will appear in a movie with the help of the Hallmark Channel.
People who are fans of Dolly Parton and her amusement park in Pigeon Forge, Tennessee, will be thrilled to know that the two will be combining on film! With the assistance of the Hallmark Channel Parton's amusement park will feature in an original holiday movie.
Christmas at Dollywood will feature the famed country singer and Danica McKellar. In August, the filming will begin in Tennessee.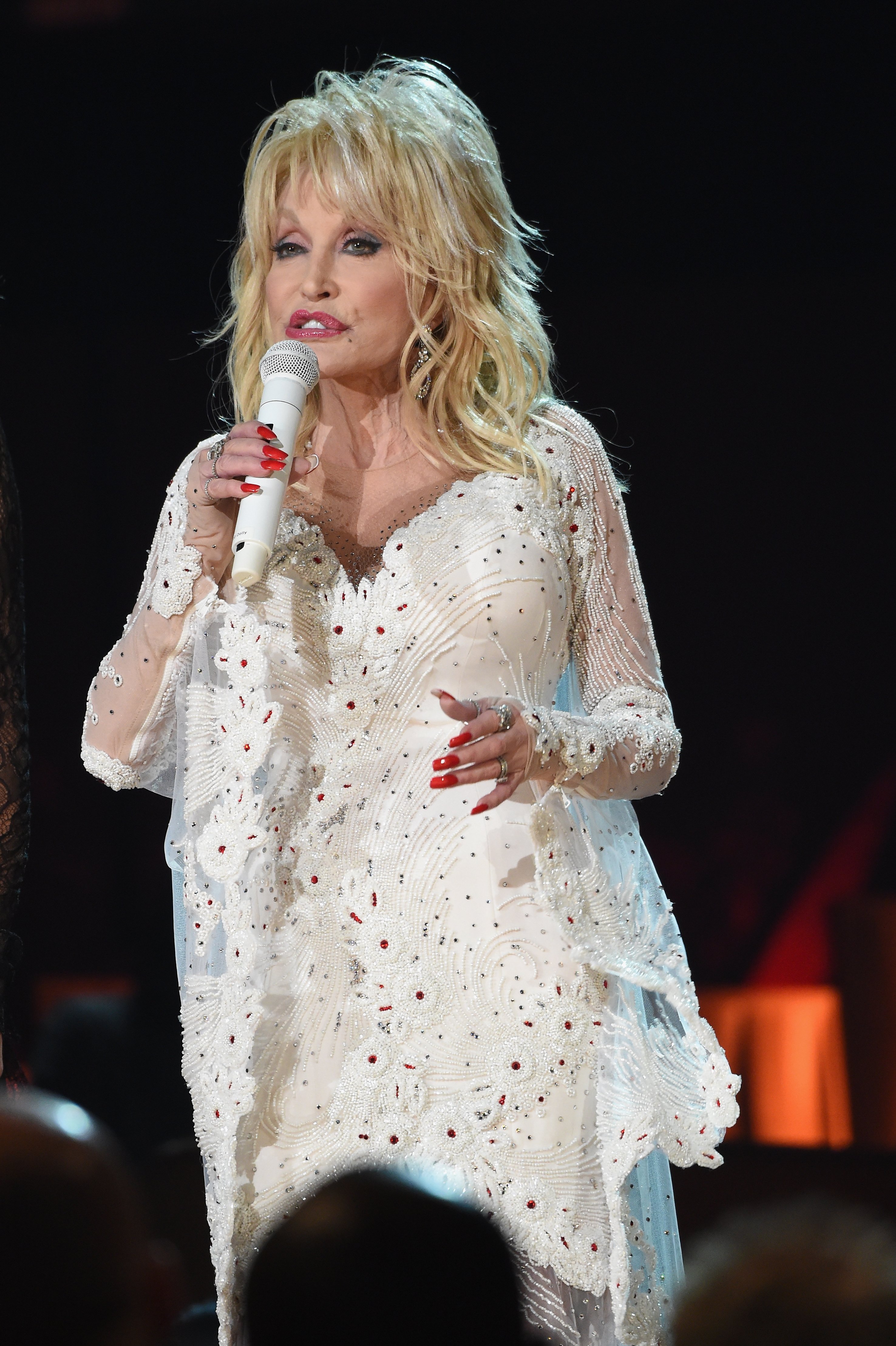 Parton will also make a special appearance. The film will be released as part of Hallmark's 10th anniversary nine-week campaign of Countdown to Christmas.
The campaign will run from October 25 and until New Year's Day. Also making cameos in the movie are McKellar's mother, Mahaila, and son, Draco.
McKellar will star as a single mother named Rachel Lewis. She is an award-winning Broadway producer who finds out that her investors mismanaged her latest theatrical holiday production by leading it into bankruptcy.
However, her friend calls from Tennessee informing her about a job to produce a show for the 20th anniversary of the Smoky Mountain Christmas Festival at Dollywood. The only snag is that Lewis has to work with Luke Hakman who happens to be Dollywood's entertainment director.
Thank you to @accessonline for the fun interview this morning about my #ChristmasAtDollywood @hallmarkchannel movie... and how I felt like a dork when I met her! 🤦‍♀️😂 https://t.co/36Gp2vYez5 pic.twitter.com/aLvBN6bxKg

— Danica McKellar (@danicamckellar) July 10, 2019
He wants to use the production as his own stepping stone to becoming the park's new general manager. Speaking about working with Parton, McKellar said: "I grew up watching Dolly Parton on TV. I love her. She is everything."
The actress described the legendary country singer as "charismatic and gorgeous and lovely, and she's the best person ever." She shared that the movie would have "a lot of really fun Dolly surprises."
'Tis the season... Well, almost! @danicamckellar sneak-peeks the 10th anniversary of @HallmarkChannel's #CountdownToChristmas! 🎄🎅 https://t.co/KpZeNPDGh4 pic.twitter.com/zvssislaK3

— ExtraTV (@extratv) July 11, 2019
Michelle Vicary, Executive VP of Programming and Publicity at Crown Media Family Networks also spoke about collaborating with Parton. She described the star as "a bright light who is rich in spirit, kindness and love."
Vicary explained that the film was "about finding love and new beginnings in the most familiar place: home." She revealed that it would be "set in a winter wonderland like Dollywood."
It's going to be a Holly Dolly Christmas! https://t.co/nF2e3sA6cL

— Dolly Parton (@DollyParton) July 11, 2019
Giving a little insight into her private life during an interview with The New York Times, Parton shared that she only cleaned off her makeup in the morning instead of at night when going to bed. Her simple but relatable reason for doing this was because "You never know if you're going to wreck the [tour] bus, you never know if you're going to be somewhere in a hotel and there's going to be a fire."