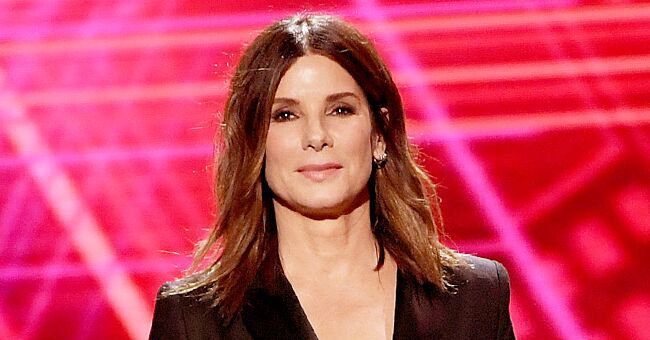 Getty Images
Sandra Bullock Presents Best Team Award to the US Women's Soccer Team at the ESPY Awards

Sandra Bullock looked ravishing as the EPSY Awards where she donned in a black tuxedo while presenting an award to the US Women's Soccer Team.
All eyes were on Sandra Bullock during the 27th annual ESPY Awards on Wednesday as she took the stage to present the award for "Best Team" at the Microsoft Theater in Los Angeles.
The "Miss Congeniality" actress wore an all-black ensemble, starting with a deep neck-line cropped black tuxedo jacket and high-waisted black trousers. What stood out in her outfit were the long fringes that hung from the bottom part of the coat.
The 54-year-old presented the award to the US Women's Soccer team who recently won the World Cup. Before handing over the microphone to the girls, Bullock joked: All those in favor of equal pay, say I."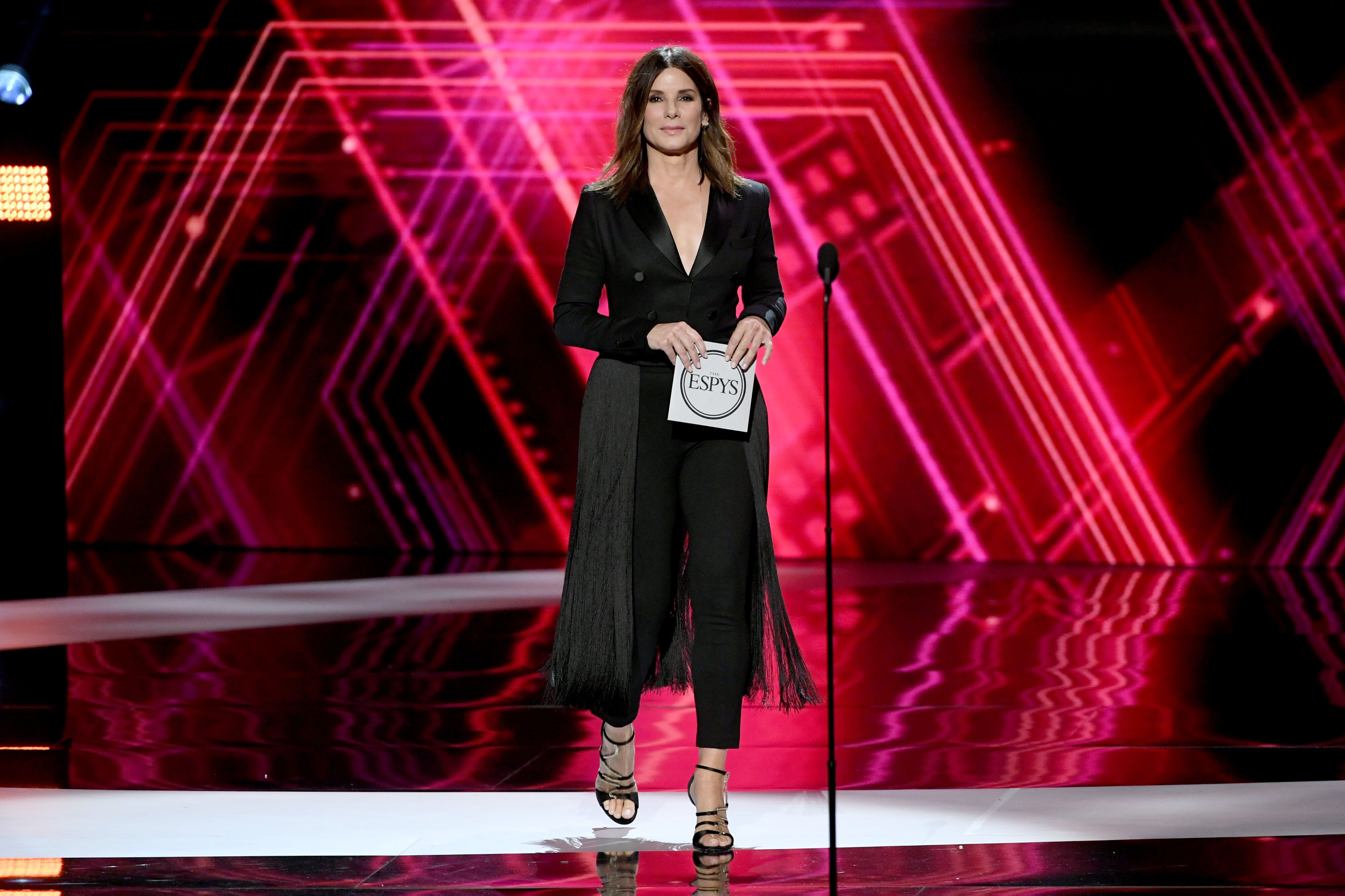 Sandra Bullock at the ESPY Awards. | Source: Getty Images
Bullock's most recent film, "Birdbox" became a hit after its release on Netflix, where the actress played a woman who had to go on a difficult adventure with two kids. In real life, Bullock is a mother to two adopted children, Louis and Laila.
Louis, who was adopted first, inspired the actress to have another child after asking his mom to have a bigger family, which she initially hesitated doing.
"When I look at Laila, there's no doubt in my mind that she was supposed to be here. I can tell you absolutely; the exact right children came to me at the exact right time," Bullock shared.
Currently, the actress is in a relationship with photographer Bryan Randall, whom she met after he was assigned to photograph Louis' birthday. The two hit it off instantly, after sharing their love for their respective children.
Prior to Randall, Bullock was married to Jesse James for five years before discovering his views on infidelity -- it is "a part of life." Her children became the center of her life after their painful break-up.
Please fill in your e-mail so we can share with you our top stories!