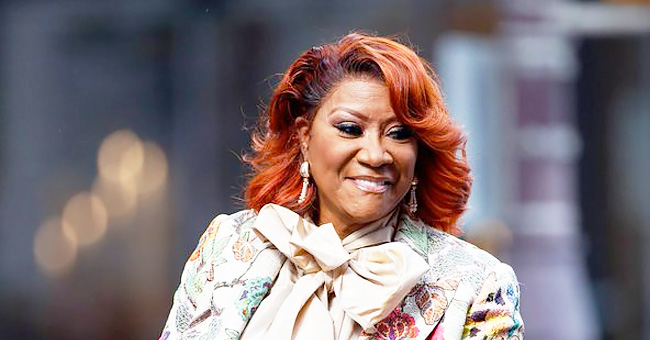 twitter.com/blackvoices
Philly Gave Patti LaBelle Her Very Own Street but Name Is Misspelled

The city of Philadelphia honors Patti LaBelle with a street named after her. The street signs that were erected, however, have the wrong spelling of her name on them.
A section of the road between Spruce and Locust street formerly "Broad Street" has now been named "Patti LaBelle Way" after the soul music singer at a ceremony held in her honor on Tuesday.
The signs which were put up a day before the event was spelled incorrectly as the Streets Department forgot to capitalize the "B" in "LaBelle" of the singer's last name.
Deana Gamble, Philly Streets Department's communication's director, confirmed that they were aware of the misspelling and plans were being made to replace the signs with the corrected versions next week.
The autographed sign that Patti held up during the honorary ceremony, however, bore the correct spelling. The 75-year-old singer, who hailed from the town, appreciated all her fans who attended the ceremony while also reminiscing about the fact that her parents had once walked that same street that was being named after her.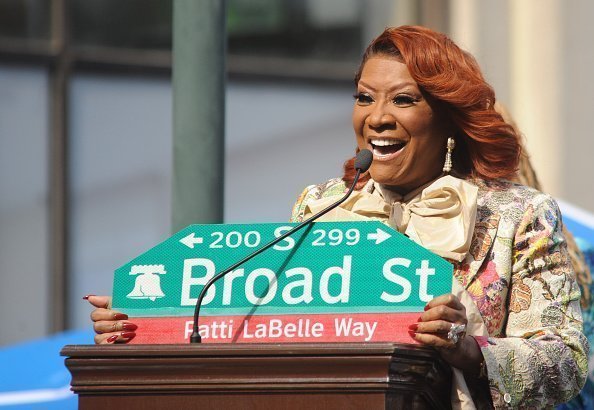 Singer Patti LaBelle during a ceremony in Philadelphia.| Photo: Getty Images.
Looking remarkably stylish in her floral-print pantsuit and a large bow around her collar, she addressed the crowd,
"I never would've dreamed of this, I was a shy little girl from West Philly. To go from shy Patti to Patti LaBelle Way is incredible."
Patti has been iconic in the music scene for about 50 years. She made her debut as a solo singer and also as the lead singer of the vocal group formerly called "LaBelle and the Bluebells" but later changed their name to "LaBelle."
In the span of her 50-year long career, she has also branched out into diverse areas of life, using her influence to create a change even beyond the realms of music. Patti has actively promoted social reforms and raised awareness in many sectors, including being an HIV/AIDS awareness advocate.
The singer has also featured in many movies and is widely known as a celebrity chef with many cookbooks to her name and has a show on Cooking Channel.
Although this is one, out of many awards of recognition which the singer has received, LaBelle, also known as the "Godmother of soul music" has joined the league of other public figures who are in one way or the other connected to Philadelphia, and have their own streets.
Some of whom include Boyz II Men and Muhammad Ali, even though the boxer wasn't originally a native of the town.
Please fill in your e-mail so we can share with you our top stories!