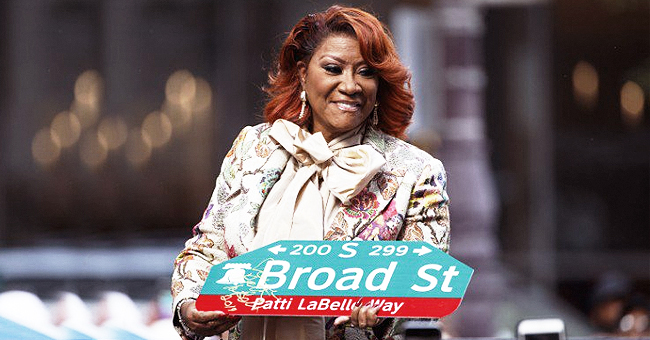 Twitter/stereogum
Patti LaBelle Now Has Her Very Own Street in Hometown of Philadelphia

Famous soulful singer, Patti Labelle, who is a Philadelphia native, now has her very own street in the large Pennsylvanian city.
LaBelle is a dignified figure in the music industry thanks to a career that has spanned nearly six decades. She has enjoyed great recognition worldwide, and the media even famously regards her as the "godmother" of soul music.
THE PATTI LABELLE WAY
New reports by The Inquirer states that the 76-year-old now has her very own street in the city of Philadelphia! It is called the "Patti Labelle Way" and is part of the Broad Street between Spruce and Locust Street.
The legendary singer could barely contain her joy during the ceremony, which held on Tuesday, July 2, at the Kimmel Centre. The event, hosted by 105.3 FM WDAS' Patty Jackson, had the legendary singer over the moon as she expressed near unbelief saying she never imagined that she would be the subject of such a remarkable event.
"I never would've dreamed of this; I was a shy little girl from West Philly. To go from shy Patti to Patti LaBelle Way is incredible," gushed Labelle.
LaBelle, as always, dressed impeccably for the special occasion. She made a rather lovely sight standing in front of the crowd in an ensemble that spelled out modesty and high class.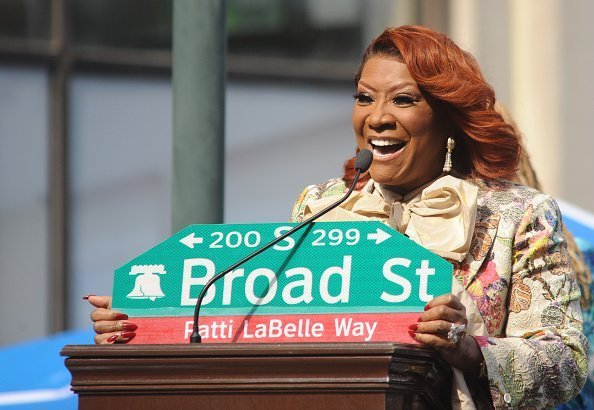 Patti LaBelle reacts after a stretch of Broad Street, between Locust and Spruce Streets, was renamed "Patti LaBelle Way" during a ceremony in Philadelphia.| Photo: Getty Images.
The clothing included a floral-print pantsuit which had a big statement chiffon bow sewn onto its collar, a pair of high-heeled shoes and notable accessories.
The "Lady Marmalade" singer's excitement shone through as she was pictured raising the street sign during the ceremony. Thrilled to the bone of contention, the 76-year-old star pushed through her security men to greet her fans.
"LIFT PEOPLE AND NOT MAKE THEM FEEL LIKE A BURDEN." – LABELLE
There is nobody more deserving of such honor than Labelle whose philanthropic works are well known. Asides her legendary works in entertainment, her passionate spirit when it comes to making humanitarian efforts, which has included being an advocate spreading awareness for HIV/AIDS, is indeed laudable.
During the memorable renaming ceremony, the Philadelphia native explained that the most important lesson she has learned from her work is getting a good grasp of how to treat people.
"My way of life is, lift people and not make them feel like a burden," she said.
Labelle, who is also an established entrepreneur and actress, has now joined the treasured list of celebrities who have a Philadelphia street dedicated to them. The list majorly includes legendary singers Boyz II Men and veteran boxer Muhammad Ali, although Ali was not a Philly native.
Please fill in your e-mail so we can share with you our top stories!