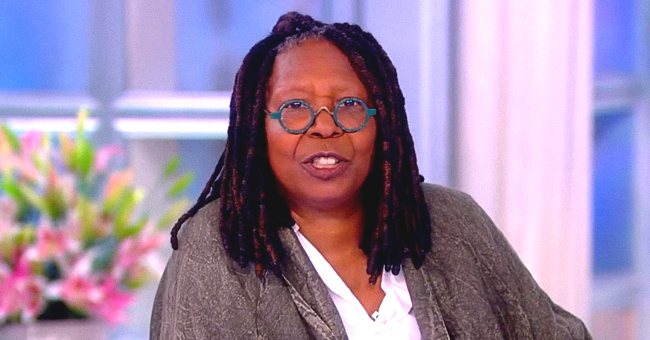 Youtube.com/The View
Whoopi Goldberg Revealed She Was 'Close to Dying' from Bilateral Pneumonia

Whoopi Goldberg, the beloved "The View" moderator and "Sister Act" star, opened up about her serious case of pneumonia and how she could have lost her life.
According to the actress, at first, she didn't believe the situation was as critical as it turned out to be, especially since she didn't think pneumonia was that serious.
To the 63-year-old, the near-death experience was an eye-opener and taught her that everyone should take the time to take care of themselves.
A SCARY REALIZATION
Goldberg was admitted to the hospital with pneumonia and sepsis in February, and was shocked when the doctor told her:
"Listen, you're not going anywhere tomorrow and you're not going anywhere next week because you are really sick. You were this close to dying."
The television show didn't expect to hear such a terrifying diagnosis, especially because, in her mind, she didn't feel that sick, which was why she kept postponing a trip to the doctor.
Her pulmonologist, Dr. Martin Greenberg, shared that Goldberg didn't seek medical attention for almost two months, all while experiencing symptoms such as weakness, cough, fatigue and shortness of breath.
SHE KEPT AVOIDING GOING TO THE HOSPITAL
Dr. Greenberg confirmed that not getting the medical help she needed led to a longer hospital stay, during which she was submitted to several procedures, including a thoracentesis.
During a thoracentesis, doctors insert a needle between the lungs and the chest to remove built-up fluid, with the needle then being replaced by a catheter to keep sucking up the fluid.
A LESSON LEARNED
Nowadays, Goldberg says that she feels 70 percent recovered but still has some trouble going up the stairs without getting winded or stepping onto a treadmill. She added:
"Nobody wants to feel like they can't do something, but your body says no sometimes. And that's just fine. I never want to relapse so I'm okay taking the stairs easy. I don't care about old-lady jokes. Bring them on!"
GOLDBERBG'S FEELINGS REGARDING "THE VIEW"
The medical intervention forced Goldberg to be temporarily replaced on "The View" by Joy Behar, who took on the role of moderator, but the actress already admitted that the show is not enough for her.
The 63-year-old told The New York Times that her role on the show didn't fulfill her acting needs, and when asked what creative fulfillment she gets from appearing on it she said: "It's my job."
Please fill in your e-mail so we can share with you our top stories!