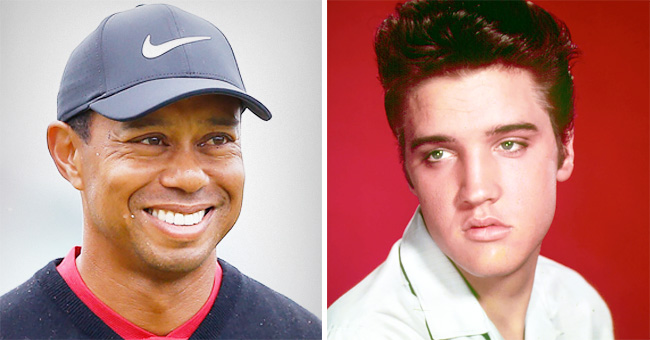 Getty Images
Top Ten Famous Capricorn Stars

Capricorn is the tenth zodiac sign. It can be found in the constellation of Capricornus which is the horned goat. People with birthdays between December 22 and January 20 fall under the Capricorn.
Capricorn is an Earth sign. It is ruled by Saturn and symbolized by the Sea-Goat which is a Fish and Goat Hybrid.
Capricorns are known to be ambitious as well as great organizers and planners. They are rarely idle and enjoy being alone.
1. Dolly Parton
Dolly Rebecca Parton was born on January 19, 1946. She is one of 12 children. She appeared on Knoxville TV at the age of 12-years-old.
At 13, Parton began recording on a small label. She also started appearing at the Grand Ole Opry. In 1999, she was inducted to the Country Music Hall of Fame.
2. Elvis Presley
World famous singer, Elvis Aaron Presley was born on January 8, 1935. He had a black belt in karate in which he earned in 1960.
The King also won three Grammy Awards for his gospel music during his lifetime. His death was suspicious and the autopsy detected ten different drugs in his bloodstream.
3. Bradley Cooper
Actor Bradley Charles Cooper was born on January 5, 1975. He has a few tricks up his sleeve including the ability to speak French fluently.
When promoting "The Hangover Part II" in 2011, he showed off his French skills by doing an entire interview in French. In November that year, he was also named "The Sexiest Man Alive" by People magazine.
4. Tiger Woods
World renown golfer, Tiger Woods was born on December 30, 1975. He became the youngest Masters champ and the first golfer since Jerry Pate to win the first major he entered.
He was named Sports Illustrated Sportsman of the Year in 1996 and 2000. He was the first athlete ever to win the award twice.
5. Betty White
The "Grand Dame of TV," Betty White was born on January 17, 1922. In 1988, She was awarded the Women's International Center (WIC) Living Legacy Award.
She is best known for her roles in "The Golden Girls." Besides acting she is also an animal welfare activist and works with organizations such as the Los Angeles Zoo Commission.
6. Ted Danson
Ted Danson is well-known playing Sam Malone in the television series "Cheers." He was born on December 29, 1947.
The show ran for 11-years. During that time he was nominated for the Emmy Award as Outstanding Lead Actor in a Comedy Series nine times. He won twice in 1990 and 1993.
7. Rowan Atkinson
Rowan Sebastian Atkinson was born on January 6, 1955. Before pursuing his career in acting he earned degrees in electrical engineering.
He is best known for his character Mr. Bean. Besides acting, he is also a car enthusiast who owns various fast cars and writes articles for CAR, a British car magazine.
8. Patrick Dempsey
Actor Patrick Dempsey was born on January 13, 1966. He is best known for his role as Doctor Shepherd in the hit TV series "Greys Anatomy."
He featured on the Elle (France) Magazine's "15 Sexiest Men" poll list at number 13. Besides acting, he also currently co-owns the Indycar Series team Vision Racing.
9. Pitbull
Armando Christian Pérez is best known by his stage name Pitbull or Mr. Worldwide. He was born on January 14, 1981.
The Cuban rapper said, "One night I'll be in Los Angeles and it'll be a Latin crowd, and then another night I'll go to Fresno and it'll be an all-black crowd. To me, that's the beauty of the music."
10. Mel Gibson
Actor, Mel Columcille Gerard Gibson was born January 3, 1956. In October 1997, he featured on the Empire (UK) magazine's "Top 100 Movie Stars of All Time" list.
He was also chosen by People magazine as one of their "50 Most Beautiful People" in the world twice. First in 1990 then again in 1991.
Please fill in your e-mail so we can share with you our top stories!