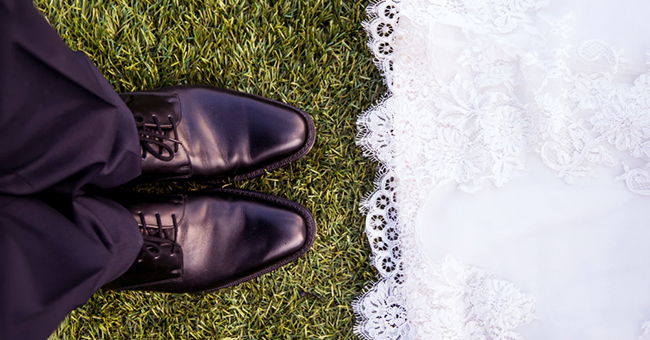 Unsplash/Gianni Scognamiglio
Daily Joke: Young Couple Decide They Want a Contemporary Wedding Service

Today is all about weddings and the humor so often associated with them, as one groom had a nervous change of heart while another's road to altar got paved with difficulty.
TRADITIONAL PLEASE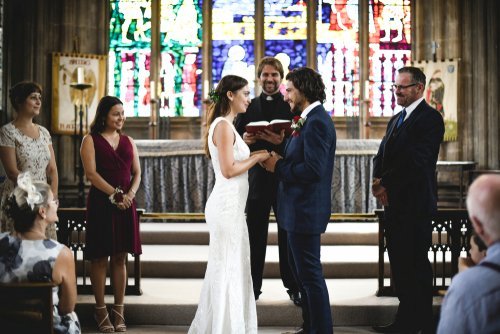 A bride and groom at the altar. | Source: Shutterstock.
Shortly after the happy couple got engaged, they met with their pastor to set a wedding date and make arrangements for the ceremony.
The pastor gave them the option of contemporary or traditional service, and after a bit of deliberation, they decided on the contemporary.
On the big day, a major storm hit their town, and even though the groom only stayed a few blocks away, he got forced to take an alternative route to get to church due to flooded roads.
With no time to waste, the groom rolled up his pants legs to keep his trousers dry and got to the church in the nick of time.
The groom's best man rushed him inside and up to the altar. But after a curious glance from the pastor, he whispered, "Pull down your pants."
With wide eyes, the groom replied, "Pastor, I've changed my mind. I want a traditional service."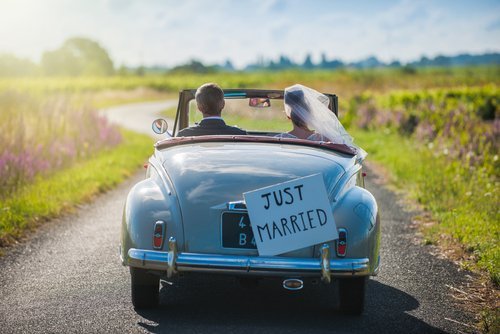 Newlywed couple on the way to their honeymoon.| Source: Shutterstock.
THE PATH TO BLISS
The first time I set eyes on Mandy, her beauty dazzled me. Drop dead gorgeous as it were, because when I said, "You're gorgeous," she said, "Drop dead."
But my perseverance paid off and eventually, she agreed to go out with me. Several years later we got married, and the church offered to play the Hallelujah Chorus instead of the Wedding March on the big day.
Mandy's nephew and I never met before the wedding, and when he showed up, he approached my best man dressed in his best tux and asked, "Are you the groom?"
"No," he replied, "Sadly, I got knocked out in the semi-finals."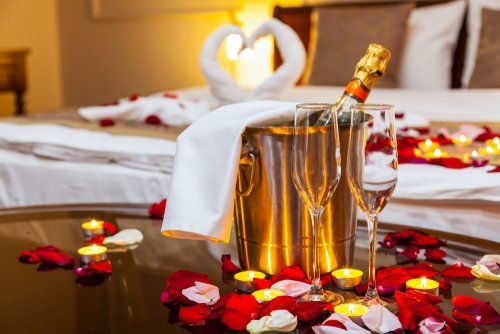 The honeymoon suite in a hotel. | Source: Shutterstock.
After the ceremony and reception, we went up to the bridal suite for our first night as newlyweds. I got comfortable on the kings sized bed, but Mandy intently stared out the massive window into the starry night.
Concerned I asked her if she's coming to bed. "Not on your life!" she replied. "My mother said this would be the most wonderful night of my life and I'm not going to miss it for anything!"
In a related joke of the day about marriages, a young couple went to court to end their short marriage with hilarious results.
Please fill in your e-mail so we can share with you our top stories!