Jamie Foxx and 9-Year-Old Annalise Enjoy Father-Daughter Time at 'The Lion King' Premiere
Jamie Foxx brought his nine-year-old daughter Annalise and her companions to the "Lion King" world premiere recently.
The 51-year-old actor played gushing dad and let his youngest daughter and her friends take the spotlight at the Lion King premiere in Los Angeles on July 9.
"They are so great and Katie is always so chic. They were wonderful. [It was] my dad's first Met Gala."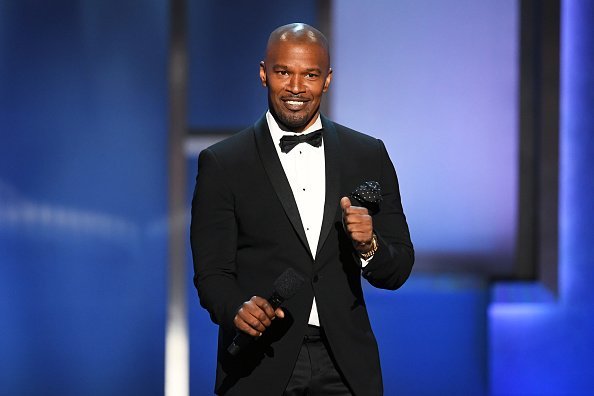 Foxx snapped a picture of them and posted it on Instagram. He captioned the post:
"What a night with my little ones... the lion king premiere was nothing like watching an iconic film with the fam... they are my lifeline... I'm trying to win that award... the daddy award that is... #daddydaughtertime #mylittlesimbas."
During the event, the "Ray" actor wore an all-black ensemble in a black button-up, black slacks, and black shoes.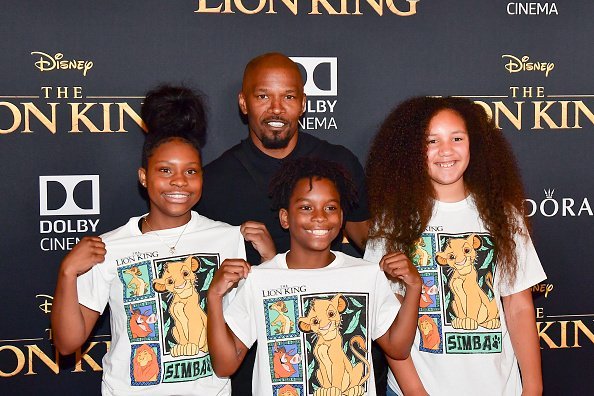 Meanwhile, the young girls all sported t-shirts with photographs from the 1994 "Lion King."
Foxx shares Annalise with his former partner, Kristin Grannis. The Oscar winner also has another daughter, Corinne, 25, with his ex, Connie Kline.
Last year, Corinne co-starred with him in the second season of "Beat Shazam" on Fox Broadcasting Company.
In November 2014, she made her formal debut at the Bal des débutantes and was named Miss Golden Globe 2016.
In a recent interview with PEOPLE, Corinne discussed her dad's approximately private relationship with actress Katie Holmes.
When questioned about Foxx and Holmes' Met Gala looks, she responded:
"They are so great and Katie is always so chic. They were wonderful. [It was] my dad's first Met Gala."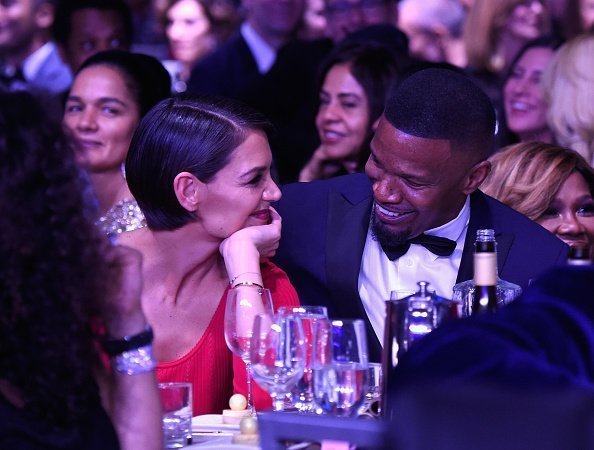 Corinne had only marvelous things to say about her father and the "Jack and Jill" actress, who shares daughter, Suri, with ex-husband Tom Cruise.
"They're really good, really great," she said.
In spite of the fact that Foxx and Holmes have never confirmed the romance on their own, the couple has reportedly been dating for about six years.