Megan Rapinoe Steps out ESPYs Red Carpet in Classy Black Blazer and Glamorous Leather Shorts
After the successful stint at the 2019 FIFA world cup, members of the United States Women National Team (USWNT) stepped out to celebrate at the ESPY. Among those that were present was Meghan Rapinoe, and the soccer star had on a gorgeous and 'distinct' outfit that has got fans talking.
The 34-year-old was captured on the ESPYs red carpet on July 10 in Los Angeles. She had on a tailored black blazer and a plunging neckpiece and completed the look with short leather shorts.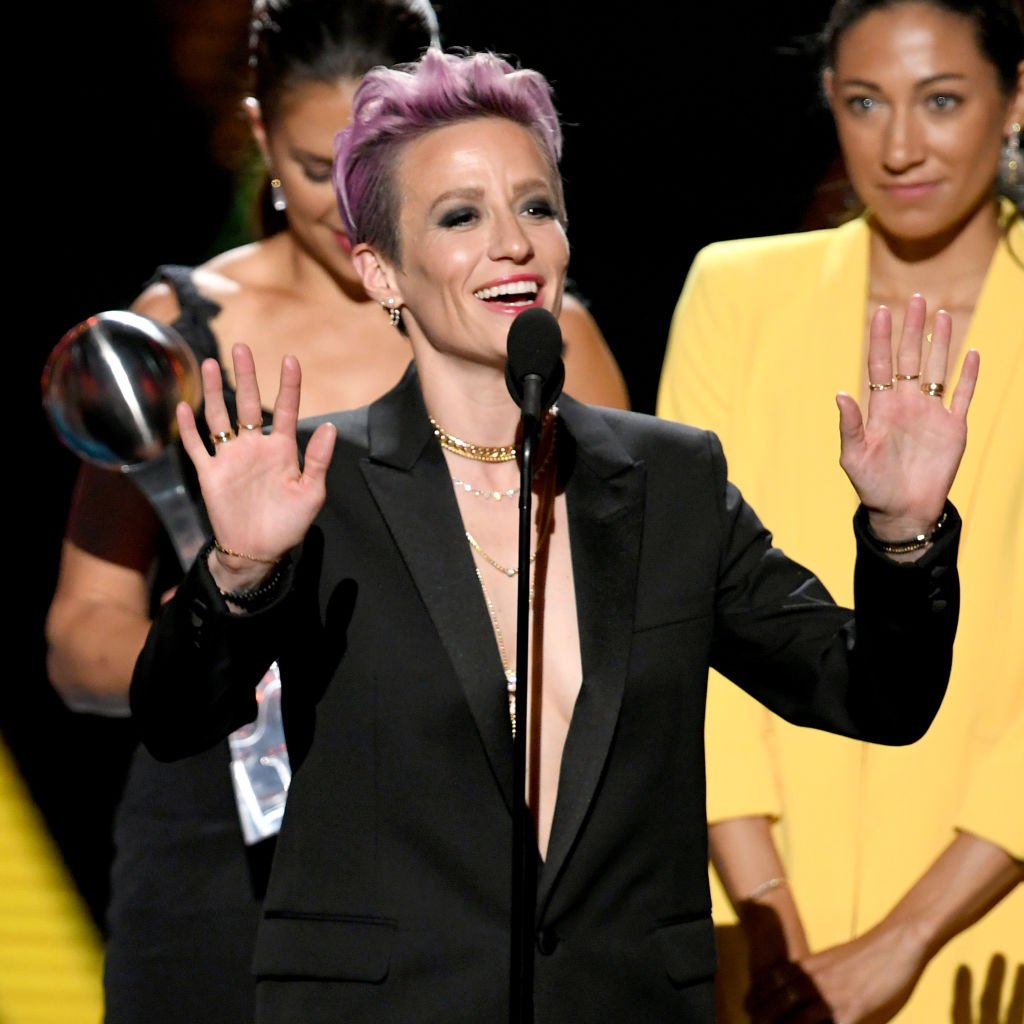 Although her choice of outfit isn't the regular red carpet material, she managed to pull off a stunning look, and gladly, would have no regrets.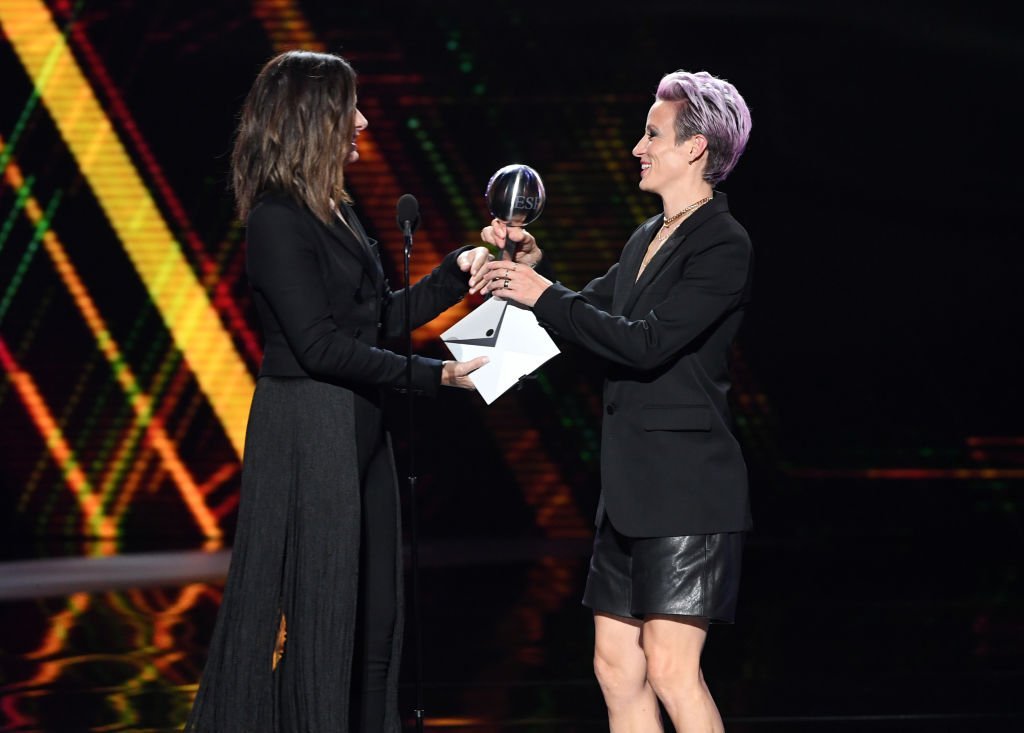 Her appearance wasn't lacking in accessories either. She wore jewelry from Beladora and Anita Ko, and gave her feet a dashing look with a pair of Louboutin oxford shoes, 
Her trim cut signature hair remained the same, and reports revealed that the brain behind the daring look was her stylist, Karla Welch.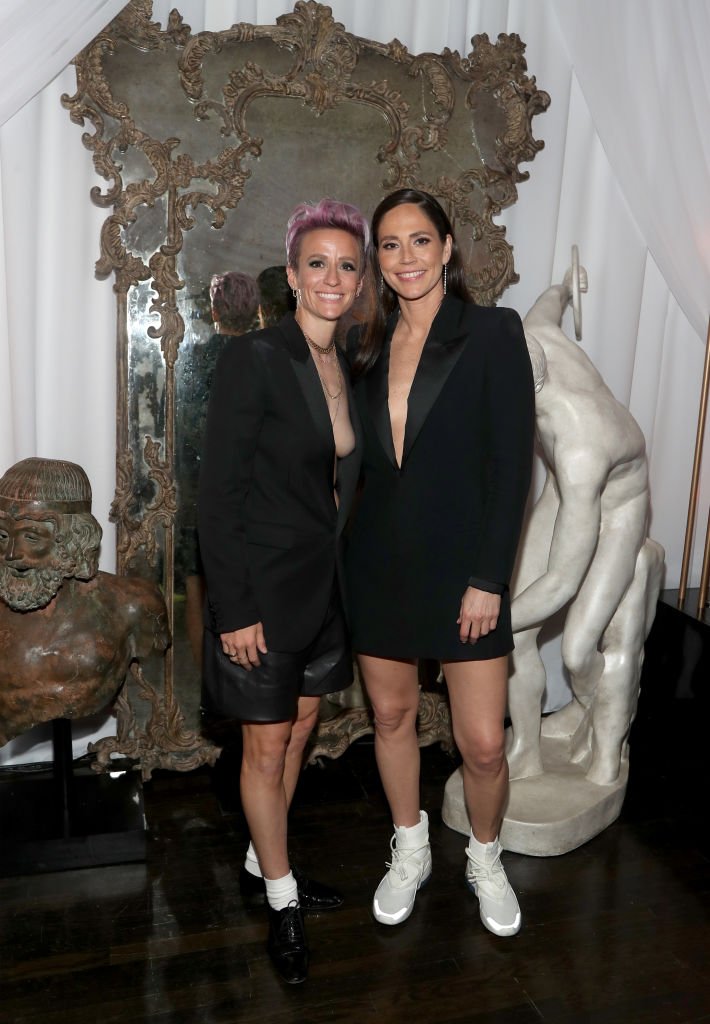 ALL SMILES FOR THE LADIES AS USWNT WINS BEST TEAM AWARD
Apart from the strong fashion statements made by Meghan and her teammate, the award night also had the women winning big. After the fantastic performance at the FIFA world cup, they won the award of the 'BEST TEAM OF THE YEAR' at the ESPY Awards 2019.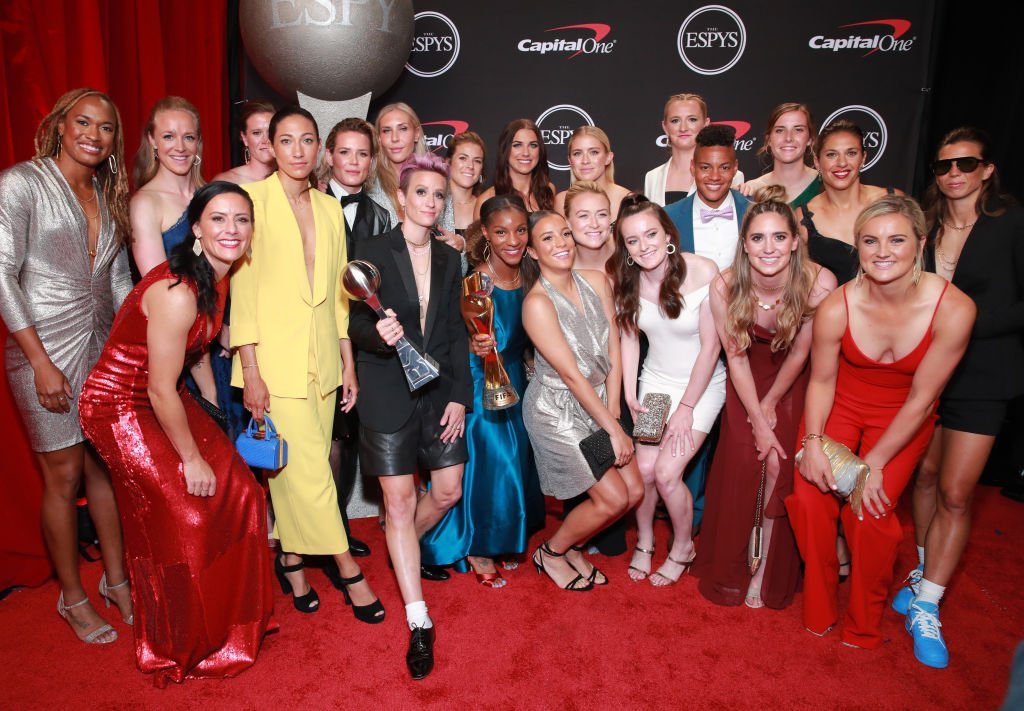 As expected, Meghan was the one who represented the team and received the accolade on the big stage. 
"I've dropped the F-bomb on every stage the last four days, so we'll just spare you that,"
she said as she collected the award.
Another big winner from the team was Alex Morgan. Alex, who wears the team's number 13 shirt, grabbed the award of the 'FEMALE ATHLETE OF THE YEAR'.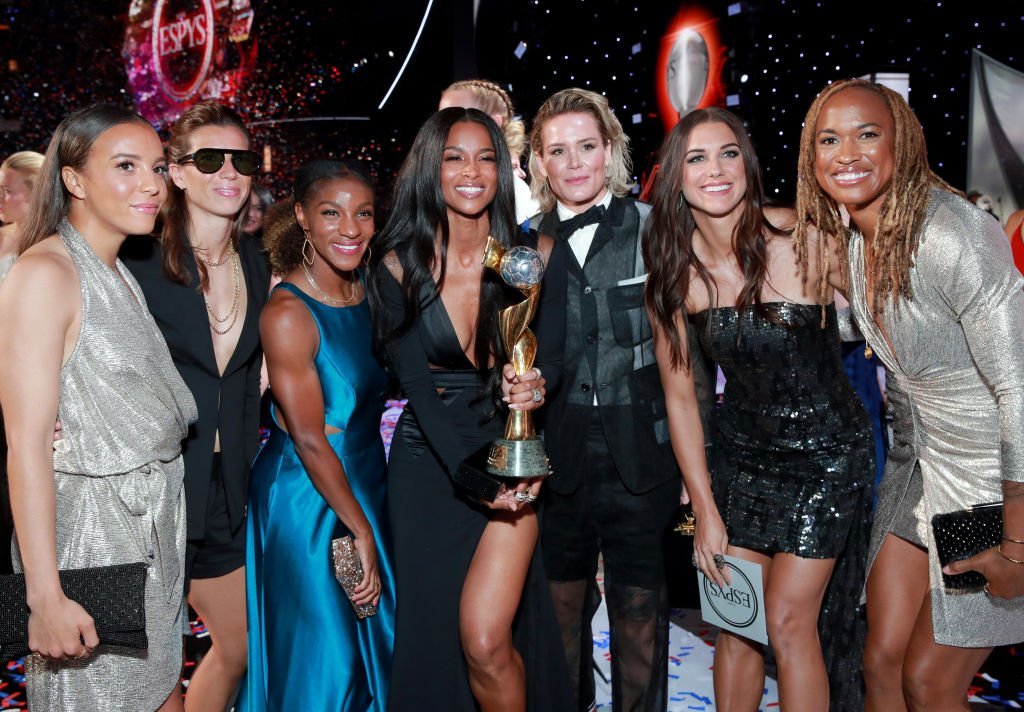 The women also had Hollywood Icon, Sandra Bullock lend a voice to the protest against the unequal pay between women and men in the game – a stance that has seen the team file a federal lawsuit against the US Soccer Federation.