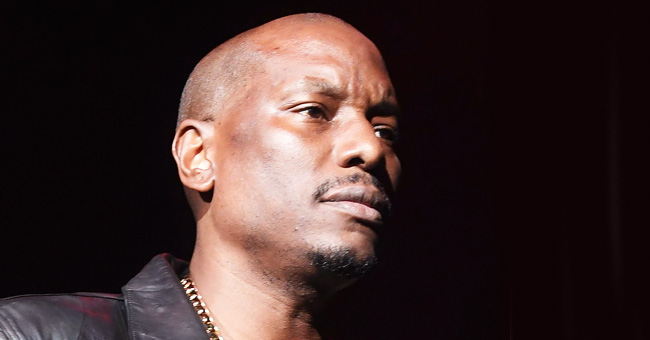 Getty Images
Tyrese Gushes over Daughter Shayla on 12th Birthday, but Her Face Is Blurred in Pics

Tyrese Gibson had to have his oldest daughter Shayla's face covered in snaps he took on her birthday due to a court order.
Tyrese Gibson celebrated his oldest daughter Shayla birthday, and he wanted to share the joyous occasion with his friends and followers, but it was not to be.
Because of a court order, Tyrese is prevented from doing what so many proud fathers love doing: sharing their children's happy smiles at their birthday parties.
"I have a court order in place that says I can't post any pics with my daughter." Tyrese Gibson
TYRESE GIBSON'S BITTER DIVORCE
Due to a court order requested by his ex-wife Norma Mitchell, with whom Tyrese, who has been going a vicious custody battle, the actor can't show his daughter's face on social media posts.
"I'm almost sure every proud father out there don't realize how lucky they are that they can post every proud moment they have of their daughters," he said.
Tyrese shares another daughter with his wife Samantha Gibson
SHAYLA GIBSON'S TWELFTH BIRTHDAY
Because of that court order, Tyrese has to post any photos in which Shayla features with a blurred oval obscuring her features, even the snaps from her 12th birthday.
TYRESE GIBSON RISKS HIS PARENTING RIGHTS
If Tyrese posted any photos with Shayla's face clearly visible, he would be in violation of the court order and would place at risk his possibilities of gaining joint custody of his oldest daughter.
PROUD DAD TYRESE CAN'T RESIST BOASTING ABOUT SHAYLA
Though he can't show her face, Tyrese paints a living portrait of his pride and joy with his proud tribute to Shayla.
"She's so smart, she's so powerful and mature. She's so kind to everyone and curious about everything. She's such a great big sister and she told me the other day that her greatest gift is being my daughter and a big sister," Tyrese gushed.
Tyrese shares another daughter with his wife Samantha Gibson, an adorable baby girl born in October 2018.
TYRESE GIBSON LOSES IN LA COURT
Tyrese Gibson lost in a ruling by a Los Angeles Superior Court judge.
The actor had protested against his daughter Shayla playing soccer, feeling that the young girl should be dedicating more time to raising her grades.
Norma Gibson, Tyrese's ex, protested that Shayla was "devastated" by the prohibition, and the Judge ruled that she will be permitted to play soccer in a program at her school.
However, Tyrese, who shares custody, does not have to take Shyla to practice during his allotted time with his daughter.
Please fill in your e-mail so we can share with you our top stories!