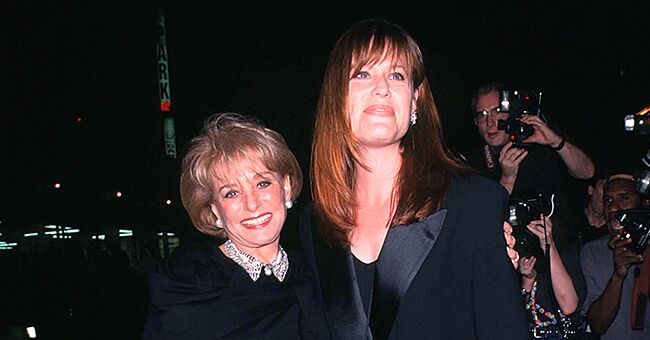 Getty Images
Fortuitous Double Date Led Barbara Walters to Her Adopted Daughter Jackie
At first, Barbara Walters and her then-husband Lee Guber was extremely private about the details of their daughter's adoption. However, throughout the years, Walters had gradually opened up about her journey to motherhood.
The television personality was married to theatrical producer and theater owner Guber in December 1963 — they divorced eight years later in 1976. The couple had attempted to have kids, but Walters suffered three miscarriages. At that point, they decided to start looking into adoption, and they brought home Jackie in 1968.
"I adore my daughter. To know that you can have this kind of love that I feel for her..."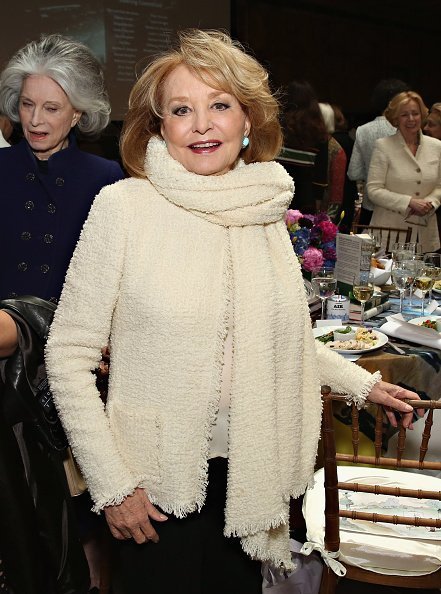 Barbara Walters at The New York Public Library - Stephen A. Schwarzman Building on April 13, 2016 in New York City | Photo: Getty Images
Walters once discussed in an interview from "Oprah's Master Class how the fateful double date led them to their daughter.
"We had dinner one night with a couple we rarely saw," she recalled. "The woman said that she had [the opportunity to adopt] a little girl who was blonde and blue-eyed."
Walters learned through the conversation that these companions had imagined adopting a boy rather than a girl. They were eager to do what was needed to find their son too.
"They had lawyers out of state who were looking for this little boy," she said. "They wanted a boy who was going to be tall and had blue eyes and fair hair. They didn't want the girl."
However, the broadcast journalist did. She explained, "We said, 'We'll take the girl!'"
Walters and Guber returned home with Jackie, who was only four days old at the time. She has been the light of Walters's life ever since.
"I adore my daughter. To know that you can have this kind of love that I feel for her..." said Walters, who was the first female co-anchor of a network evening news.
But Jackie's life is far from perfect. She had a troubled childhood which includes years of partying and substance abuse as a teenager.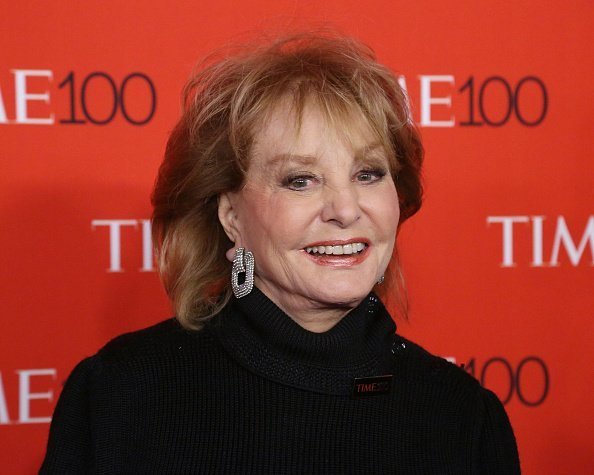 Barbara Walters at Lincoln Center on April 21, 2015 in New York City | Photo: Getty Images
In 2013, police officers needed to take Walters's adopted daughter to the ground during her arrest for driving under the influence of alcohol.
Cops ceased Jackie who was driving a Honda Pilot after they got reports about an SUV being driven without headlights on the roadway.
During the encounter, police said Jackie grabbed at an officer and started yelling as they put the male passenger in handcuffs. An arresting officer took her to the ground since she was behaving unpredictably and might run into traffic.
According to the police report, Jackie's breathalyzer test result showed that the amount of liquor she had in her bloodstream was twice the legal limit. She was released a few hours later after posting a $1,000 bond.
A rep for Walters had no remark about the incident. However, the famous journalist previously chronicled Jackie's wild teenage years and struggles with drug abuse in her memoir. Things got so awful that Walters was obliged to send Jackie away to an intervention program.
Please fill in your e-mail so we can share with you our top stories!