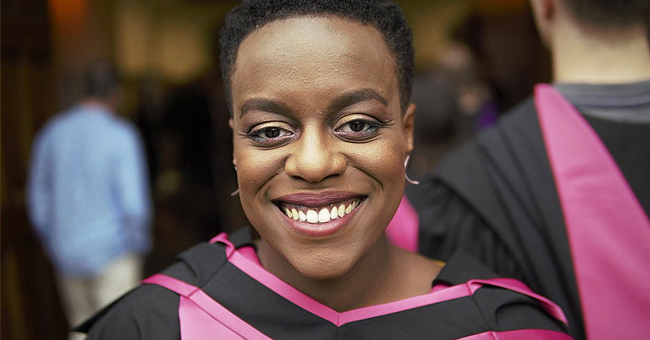 Twitter/Stemettes
Meet Monifa Phillips, 1st Black Woman to Earn Physics PhD from University of Glasgow
A young black woman broke a 568-year-record by becoming the first black female PhD physicist from the University of Glasgow, amid racial discrimination.
Monifa Phillips, from London, made history when she became the first black woman to earn a PhD in physics from the University of Glasgow.
SHE CHANGED A 568-YEAR HISTORY
The achievement holds a special significance because Monifa changed a 568-year old history, and opened the door for other people of colour to follow in her footsteps. The physicist took to Twitter to celebrate the laudable feat with pictures of herself and her parents.
"… I'm a proud black woman from LDN; I made a space for myself in a predominantly white male field."
She added at the end that although it was hard, she was able to do it with the support of her family and community.
The post has gotten thousands of retweets and likes, with many commending her, and expressing their gratitude for the example the PhD holder has set for young girls of colour.
OVERCOMING RACIAL STEREOTYPES
Monifa's record-breaking feat, which also got the attention of the Scottish Parliament and a congratulatory motion, did not come without racial discriminations. In a May post on Twitter, the Glasgow alumnus who did her thesis on ways to efficiently store memory, with the focus on RRAM, said that so many people told her that,
"Black people are not good for science, and are better at music."
Monifa equally had to ensure that there were jobs in her field for people of colour, by carrying out research on companies' websites or asking them outright when she didn't find answers online.
AN UNFAVORABLE STATISTICS
The material scientist's efforts have created an awareness in the science world on the lack or better put, the almost nonexistence of people of colour in STEM fields. While congratulating the record-breaking Monifa, Glasgow University School of Physics and Astronomy, noted that there was an issue of racial diversity and will ensure that the physicist will not be the last person of colour to join their ranks.
According to Educational Researcher, more Blacks and Latinas studying in the science fields drop out of college or switch majors than Whites, and although the underlying cause is unknown, racism seems to be at the core.
The National Science Foundation equally listed that out of 50,000 doctorate holders in STEM fields between 2002 and 2017, only about 5.1 to 5.4 percent are people of colour. Monifa's story shows that if one can achieve it, then others can, with hard work and dedication.
Please fill in your e-mail so we can share with you our top stories!