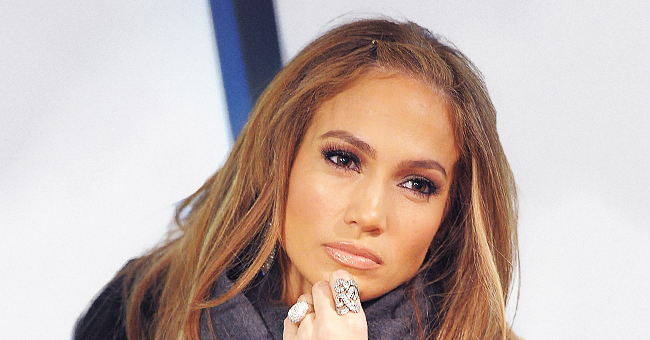 Getty Images
Jennifer Lopez Concert Evacuated Due to Power Outage in New York
Saturday night's unexpected blackout left New Yorkers in the dark. The power outage also sent thousands of JLo fans home before the party had even begun.
After her stunning performance on Friday, Jennifer Lopez was gutted when the show was cut short on her second evening in Madison Square Garden (MSG). Before the arena was even evacuated, she took to social media to deliver a heartfelt apology for the untimely power outage.
Thankfully no one was hurt during the blackout, and within a few hours JLo had rescheduled for Monday at 8pm. According to the video on Lopez's Instagram and Twitter accounts, MSG was working hard to arrange a new date for the concert.
Lopez said, "I will come back on Monday, before my show in Boston on Tuesday, to do the show that we did not do tonight."
Despite the setback, the star seemed in good spirits and ready to deliver another stellar performance. Fans expressed their joy on Twitter, with a few rightly amazed by how quickly everything was resolved.
In the second video she uploaded since the outage, JLo promises not to let the fans down.
"After such an amazing night last night, I just don't even know what to say. I just want you guys to know you're going to get your money's worth, that we are going to come back and do an amazing show for you," Lopez lamented.
She goes on to commend the MSG staff for doing an excellent job getting everyone to safety. Lopez ends the video by blowing a kiss.
Soon after things went awry, MSG sent out a tweet instructing concertgoers to simply bring their old ticket along on Monday evening.
Love her or hate her, no one can deny JLo's dedication to her fans. She's keen to make up for Saturday night and might even have more surprises in store for the fans on Monday. But while the concertgoers merely missed a show, some New Yorkers found themselves in real trouble when the lights went out. According to the Fire Department of New York City, at least 400 elevators got stuck on Saturday night.
The Fire Department had to chop through a brick wall to free seven people who'd been stuck in an elevator for over four hours. According to the NBC Nightly News, the outage spread from Midtown Manhattan to the Upper West Side, affecting traffic, the subway, and bringing Broadway productions to a halt.
Harry Potter and the Cursed Child, Wicked and Moulin Rouge were amongst many shows that were cancelled due to the outage.
There's still no clear answer as to what caused this blackout over the weekend, but here's to hoping all will go well for the rescheduled concert. After the lap dance Lopez gave soccer star Carli Lloyd on Friday night, she'll surely come bearing gifts for fans who were left in the dark last Saturday.
Please fill in your e-mail so we can share with you our top stories!