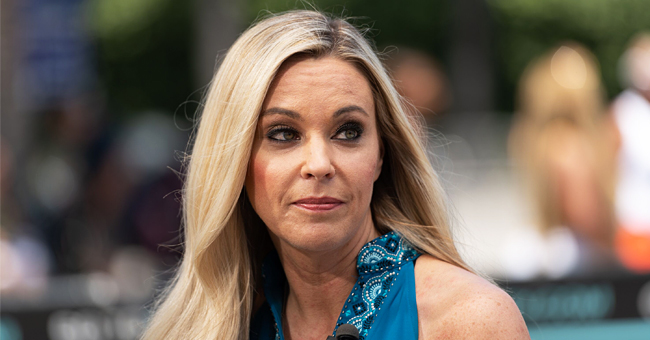 Getty images
Kate Gosselin Gets a Kiss from New Man Jeff in 'Kate Plus Date'
Monday was the season finale of Kate Plus Date and the episode ended with Kate Gosselin receiving a kiss from one of her suitors. The reality star later revealed how she had anticipated whether or not the kiss would happen.
On the recent and final episode of TLC's Kate Plus Date, the show's star went on two dates. Kate Gosselin's memorable date was her second one with Jeff who invited her for dinner at his house in North Carolina.
Speaking in a confessional, Jeff shared that he didn't necessarily plan on making "a move." He revealed that he intended to "feel her out" and figure out if she was interested in getting close.
Gosselin's date explained how he "eventually" took the plunge to get a bit intimate by putting his "arm on the back of the couch" and "around her." He was pleased when she didn't "move away."
"Will he, or won't he kiss me?"
The pair cooked the meal together to bond and after dinner, they settled in the living room. The reality star actually enjoyed the meal and the process of making it.
The former reality star from Kate Plus 8 and Jon and Kate Plus 8 shared:
"[It was] amazing. Messy and amazing and good and delicious. Actually, very well-chosen, very well-planned. You can cook. You get a stamp of approval."
At the end of the date, Jeff walked her to the door and Gosselin, 44, was seen confessing her thoughts saying: "Will he, or won't he kiss me?" as she panicked. For his part, Jeff wondered if their connection was more.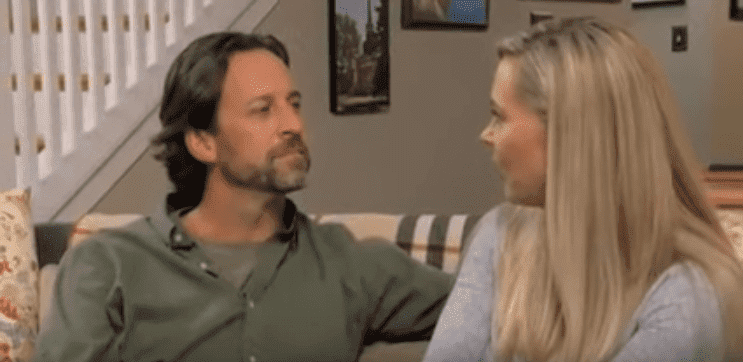 Jeff on a dinner date with Kate Gosselin on Kate Plus Date | Photo: YouTube/na dfkafk
Taking the bull by the horns, he leaned forward and cupped her face in his hands to give her a goodbye kiss. Gosselin reacted by cupping his hand and kissing him back.
After the brief kiss, they pulled apart and her date commented how "nice" the moment had been. Gosselin agreed saying: "Very nice," and shared off-screen that her date was a "good kisser."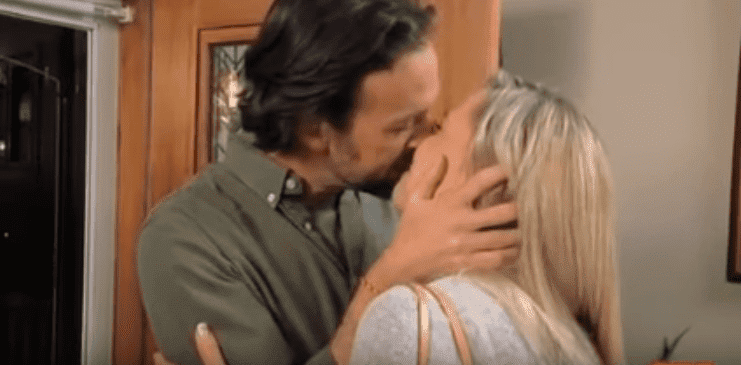 Kate Gosselin sharing her first kiss with Jeff after their dinner date on Kate Plus Date | Photo: YouTube/na dfkafk
Before sharing that smoldering kiss the pair had agreed to have another date. The premise of the show follows Gosselin's journey as she gets back into the dating pool.
In 2009, the reality star divorced her husband Jon Gosselin, 42, after being together for 10 years. The pair are parents to 15-year-old sextuplets Hannah, Leah, Alexis, Joel, Aaden and Collin, and 18-year-old twin girls Mady and Cara.
One of the men Gosselin went out with during the show was a man named Andrew. Her date was employed in medical sales and the pair went on their first date together.
The reality star was clearly not into him like Jeff as they spent a good portion of their date in awkward silence.
Please fill in your e-mail so we can share with you our top stories!